"Before mein apne aap ko ya kisi or ko blame kadai
(kar diya)
ta tha
(karta tha)
jo bhi mein problem mai face kr raha tha but after this session I take as a oppurtunity that will
(to)
change my weakness" Shares Shinu (As share by Shinu)- one among the many students in our Mind Ki Paathshala (An
Emotional Lab
for Schools).
For 2-years now students continue to join our "Mind Ki Paathshala" and meet psychologists to express themselves and learn effective ways to handle emotional distress.

Who are we?
Aatma Prakash Foundation and Teach for India, Delhi have come together to support government teachers and students to develop empathetic communities for the youth in distress. We exist, so that each student finds a safe space to discover themselves and nurture their mind and heart.
Our intention
It is disheartening to realize that 9.8 million adolescents in the country are in need of active mental health intervention. The pandemic has only increased this adversity. The lack of support is one of the main reasons why our youth is silently suffering. Let us come together to bring safe spaces in the classroom.
"We make a living by what we get, but we make a life by what we give".

Our aim
We aim to develop the emotional capacity of 2000 youth and 36 teachers in nine government schools in Delhi. We have started training the teachers and students from class 8th to 10th with the support of expert psychologists by developing the psychological capacities of the teachers and providing appropriate tools to assist the youth to deepen self-reflection. This will result in better self-exploration, improved interpersonal skills and enhanced psychological wellbeing.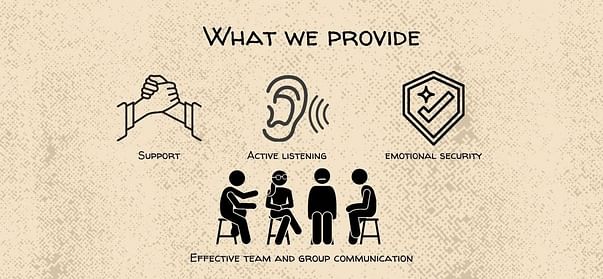 Support our campaign by:
Let us make 175 Mental Health Journal's Accessible to Government School Teachers and Students from Two Government Schools in Delhi (In Sangam Vihar and Behind AIMS).
Help us change lives by implying effective psychological techniques to tackle emotional distress within the adolescents in Delhi. During a period of severe uncertainty, now is the time to unite and contribute to the small yet significant issues within the community.