STREET ANIMALS,
They also feel pain, heat, cold, left abandoned out in streets; or cry and weep in hunger or get abused. They too need proper food, nutrition, nourishment, medication and a PROPER 'SURVIVAL'. They also acquire a safe and warm piece of place to sleep and feel safe.
WE, who have enough for our needs, can't we spend something little and give some love & care to them? YES WE CAN !

We BENGAL BANGTANERS through our next project are aiming to achieve that this goal.
🎂 So Let's join our hands and celebrate this year's SOPE Birthday with our MICKEY-HOLLY DONATION PROJECT(on April 12, 2020).
Help us raise the targeted monetary amount and reach the goal. The money intended to be donated to some Street Animal Shelters & Hospitals in Kolkata.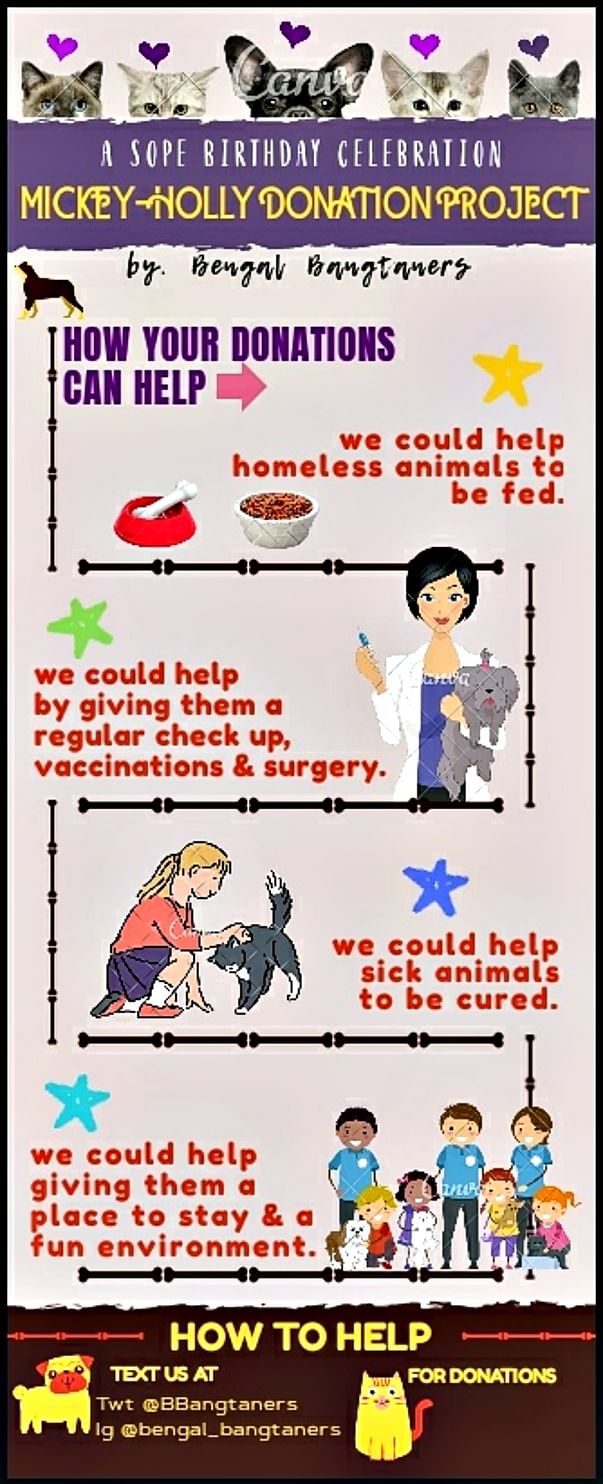 Reaching all
ARMY
s
and
Animal Lovers
.
💜💜 PURPLE YOU 💜💜
📌 For our previous project information please go to
@BBangtaners (Twitter) & @bengal_bangtaners (Instagram).