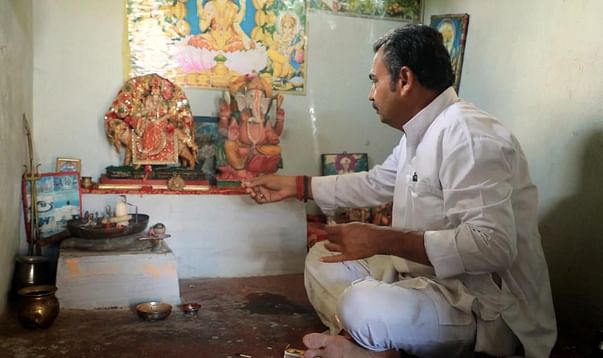 A small apartment of a temple priest has become a nurturing home for ill and abandoned dogs in the east Indian state of Jharkhand. He has been caring for the canines at his two-room house for the past 5 years in Sunder Nagar, Jamshedpur, even as the coronavirus pandemic rendered him jobless.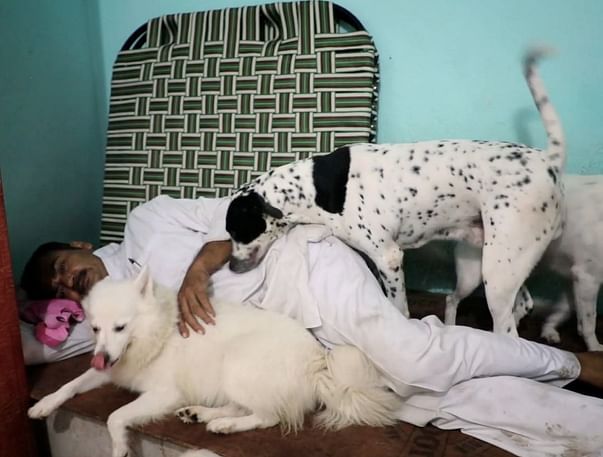 The crisis has not deterred Yogesh Pandya from continuing to shower his compassion on the canines, who move freely at the 60-year-old's house and spend the time at the terrace when the priest is out.
Pandya's pooch story began when he adopted a few stray puppies five years back after their mother was killed in an accident. After consulting his wife they decided to keep the puppy.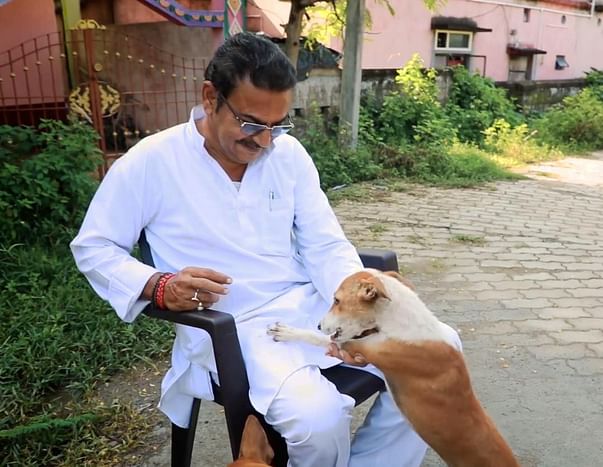 He kept on rescuing and adopting dogs. He said he sees to it that his dogs get good veterinary attention.
"If I see some dog that's met with an accident or is suffering from some other issue, I bring them home. Whatever medication treatment they require, I provide."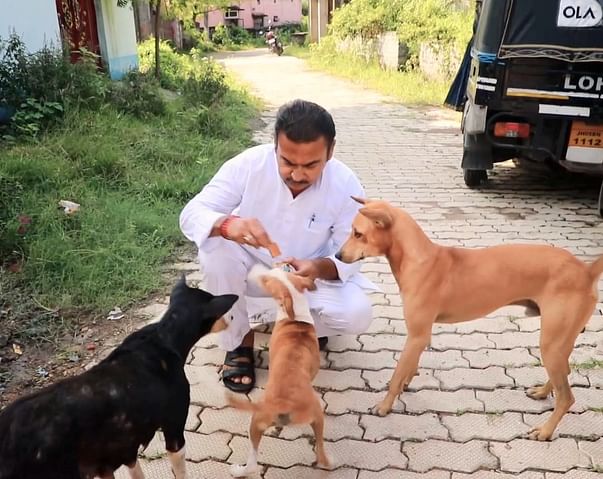 He has strived to ensure that his pooches never sleep on an empty stomach, even if he himself has to go hungry. "They are all my children. We all sleep on one bed."

Pandya was forced to sell some copper and bronze utensils to maintain his canines in good health amid the coronavirus crisis that rendered him jobless. However, he is running out of resources for the dogs' upkeep."Especially the lockdown has affected us. The temples are still shut. So the situation is quite bad. Now that my income source is over, there were some vessels I had received during some religious ceremonies. It was brass and copper so we are selling those to sustain ourselves. We are in need, we are really in need because right now there is nothing left."

He added the local dog store owner tries to contribute to his cause by offering him products at a 50% discount. Pandya's wife Beena is his support system. She calls each of them by their name and even looks after them when Pandya is out for work.

The couple has been rescuing ailing dogs for the past five years without fail and providing them with adequate medical care. They need your help to continue supporting the dogs during these difficult times.