Problem and Challenge:
We directly donate food, needy essentials to homeless people, and poor families impacted by the covid-19 coronavirus. Daily wage workers rendered jobless by the current COVID-19 pandemic and they need our timely support to prevent hunger. As the crisis grows, livelihoods of a large number of families in India that survive on daily wages have been affected deeply and after extending lock down many of migrant workers on the road and traveling thousands of kilometers (Hyderabad to Vijayanagaram and Tamilnadu to Utter Pradesh) by walk without any transport to reach their hometowns. Some of them not even reach their homes getting death on the roads during havoc journeys.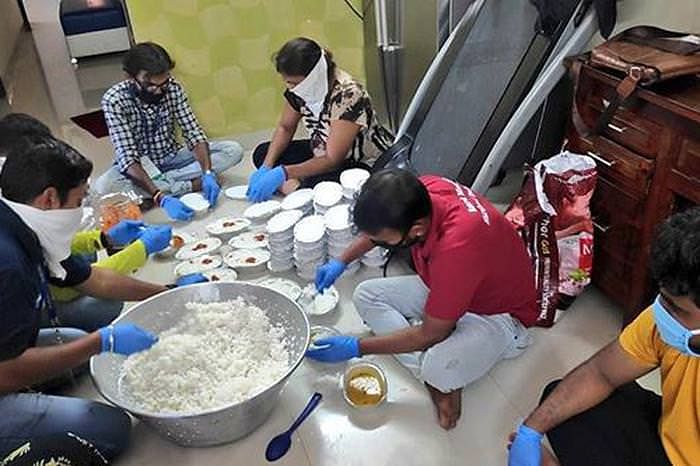 Workers at construction sites, shops, restaurants, delivery staff, and local transport systems, the daily wage community source of income come to a screeching halt, leaving them with no means to earn themselves a meal during these days of lockdown. Some of the daily wage workers including auto drivers, domestic maids, plumbers, electricians, workers in petty shops, delivery boys, house helpers, and their financial well being will be directly impacted by their inability to earn their daily wage due to this epidemic coronavirus. Hunger and desperation prevail, and we can do something by donating cooked food and dry ration kit to these deprived. Let's fight corona together by extending our donations to such affected persons, in turn, help their families in this emergency disaster situation.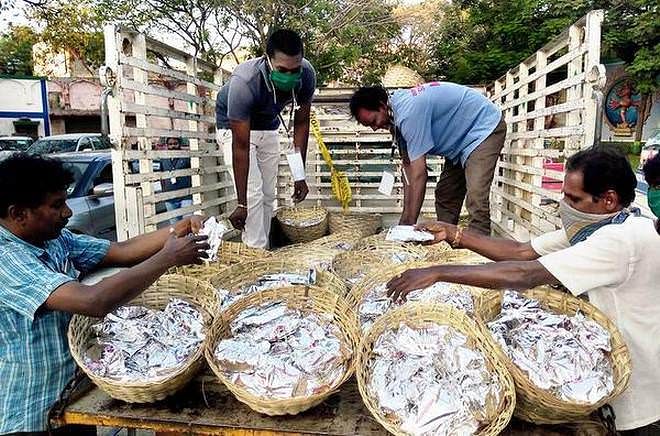 Urgent Relief & Immediate Support:
(i) Groceries
The slum dwellers and daily wage workers do not have the support of any sort of health insurance and proper planning, and as we all know they are among the most vulnerable group to the negative financial effects of the pandemic. Make a Donation to Charity for the concrete initiative to help them get ahead of the endemic crisis by starting to provide necessary grocery support to individuals and families.

(ii) Medical Care
by addressing the Covid-19 Symptoms, the Below Poverty Line households are already strained in the field of hazardous vocations, but this new epidemic virus makes it even more important for all of us to be able to provide immediate medical relief to the targeted households and homeless. Our main contribution at this critical crisis will be civic participation in coordinating with health officials to test those people who we are serving food groceries to and to bring them to the attention of the health officials if they clearly say infection of Covid-19. We provide escort services to the infected persons when and there is a requirement for the isolation.


Donations for Coronavirus Relief Fund

we prerequisite an enormous input of donations to reach our cause. Our initial and first step is to raise Rs.25 Lakhs. We are able to raise this goal amount with all your donations. With the support of our staff, project coordinators, volunteers, women mobilizers, health workers we reach needy persons and provide timely medical care with the help of health department officials. It will need unprecedented support for all of us to safely get through these tough times. Donate Now to fight pandemic coronavirus Covid-19.

How will your Donations be used?
The total donation required 25 Lakhs = 1250 families x 1month of ration & medical supplies x Rs.2000
Each kit for a family costs Rs.2000
Each grocery kit contains a combination of Rice, Dhal, Salt, Tamarind, Oil, Soaps, Liquid hand wash, Onions, Soaps, Wheat flour, Sanitizers, Masks, etc.
100% of your donation helps in procuring and distributing meal kits to families of daily wage earners in our target locations
80% of donations we utilize for the food groceries and nutritious food sponsorship for the slum dwellers, construction labor, rickshaw pullers. 20% of donations we utilize for sanitizers, disinfectant lime fresh liquids, hypo liquids, medical supplies, and masks.
We spend on transportation costs and project implementation coordination expenses from Wisdom Global Foundation general fund.
Every individual and corporate are welcome to donate online on Milaap and support this cause. We pray all of us to come out of this situation triumphant and in the best of health. Thank you for donating to our charity by supporting this pandemic coronavirus covid-19 relief cause.