This campaign is related to the Government Inter College, Dabri, Block Rikhanikhal, located in the district Pauri Garhwal of Uttarakhand state. This school is more than 50 years old, but at present the condition of the school building is badly damaged due to not being properly repaired also, some part has already been damaged beyond repair. Despite being a government school, the administration is not taking care of this school because of the land on which the school Constructed is not registered in the name of the school.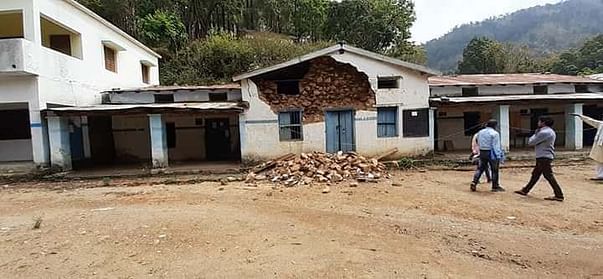 This is a matter of hindrance on the part of the administration, due to which it is unable to get the school repaired, some part of the school being damaged, other parts have also got newly developed cracks.
My NGO wants to get this school repaired this school at the earliest, so that when the school opens in the future, then there is no accident or loss of life of any student or the staff. Not to repair the school can be the compulsion of the administration, but not ours. So I request you to give your generous contribution to this noble cause.