PLEASE HELP HAZEL WALK AGAIN
Hazel was playing in the garden, rolling over the grass. And then in less than a moment, the driver of a two wheeler (possibly underage) went down from an empty road and ran over the pup.
Hazel fell on the ground, bleeding and squealing in pain. There were 7 more familiar passerbys around who saw the incident and identified the driver. I ran after the two wheeler but he sped in no time.
I rushed Hazel to emergency where she was referred to CGS because of the complexity of the fracture. She whined in pain the entire night.
Hazel was admitted for her surgery today. The cost of her surgery is approximately ₹15,000. She will then have to be kept in medical boarding at voice of voiceless, where the rest of the care will be taken until full recovery (₹500 per day for 40 days).
All the witnesses have now denied the incident. They say they 'don't remember'. They were the same people who couldn't afford care for their own dogs (Indies) so I had been looking after them and feeding them everyday since the past two years. What breaks my heart the most was seeing their children learn the same- to stand mute and not stand up for a voiceless animal's justice.
Hazel is the most loving, playful pup you'll ever know. It wasn't her fault. She was away from the road and in the garden. She may never be able to walk properly if we leave her untreated.
What happened with her reflects the evils in each of our neighbourhood- often deliberate attacks on animals and apathy of the onlookers.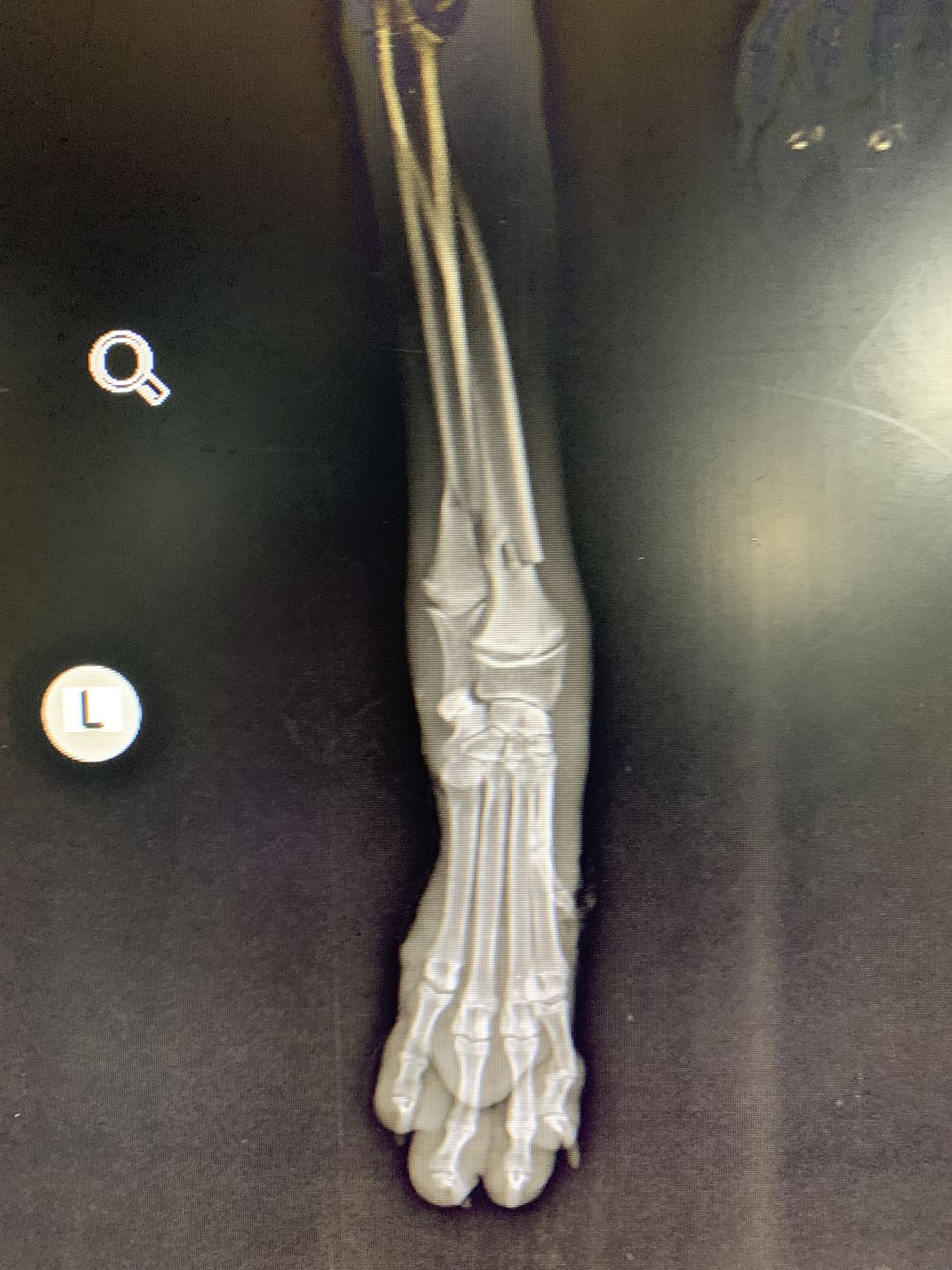 I can't let Hazel be a victim to this. Please help me get her surgeries conducted. Please DM me for the link of the fundraiser (all bills and details attached).