Milaap has waived off fees for this campaign. 100% of your donation goes towards the cause.
July 2020
The Coronavirus Support Initiative for Food and Medical Aid to Daily Wagers received the "Covid-19 Good Samaritan Award" from Cyberabad Police. We accepted on behalf of everyone who collaborated with us and helped our cause with their generous donations. The commissionate got our name wrong, we appreciate the gesture.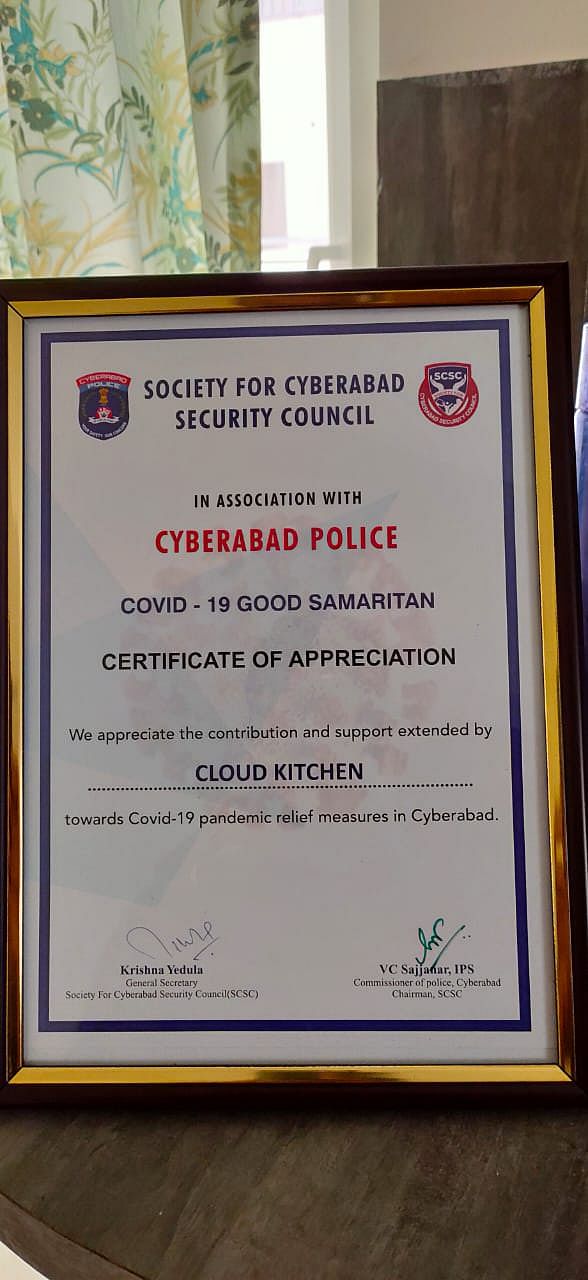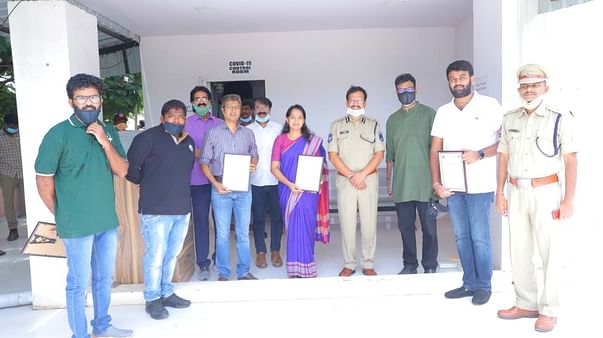 Dear Supporters,

Here is a quick update about the activities we conducted for the past few days with your donations.
Distribution for migrant daily workers, food packets to carry on their journey home.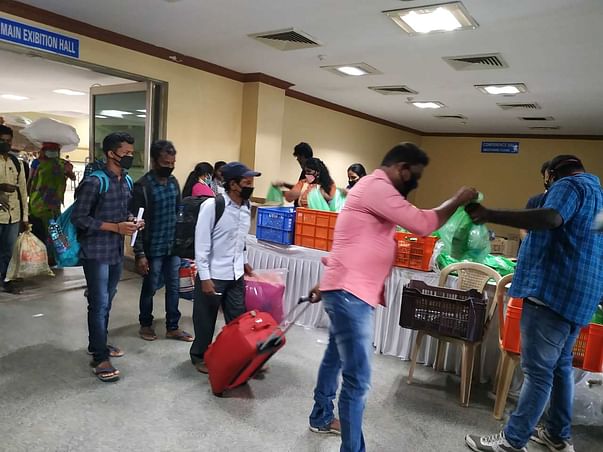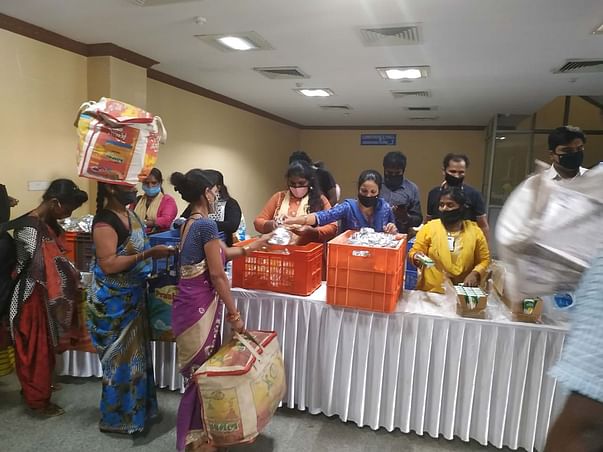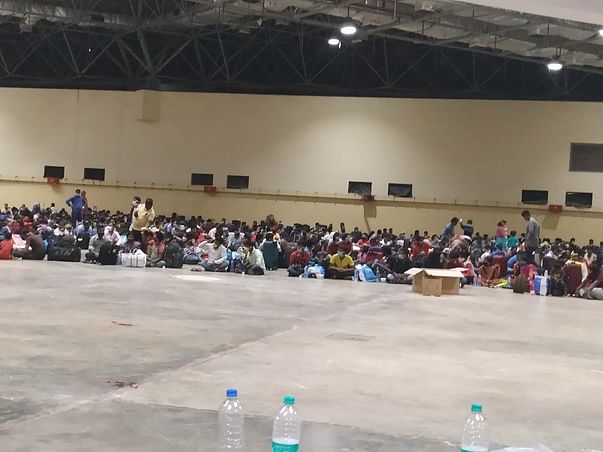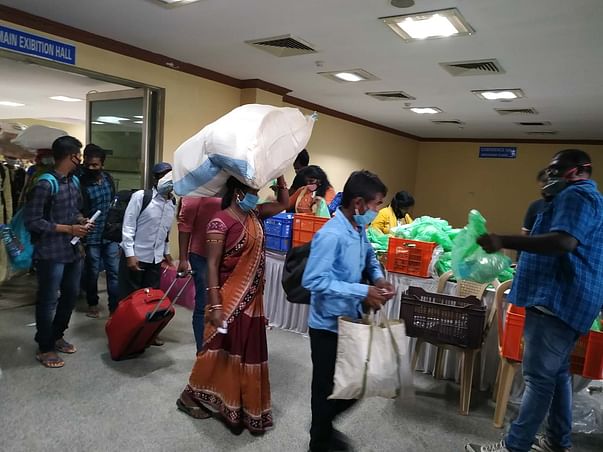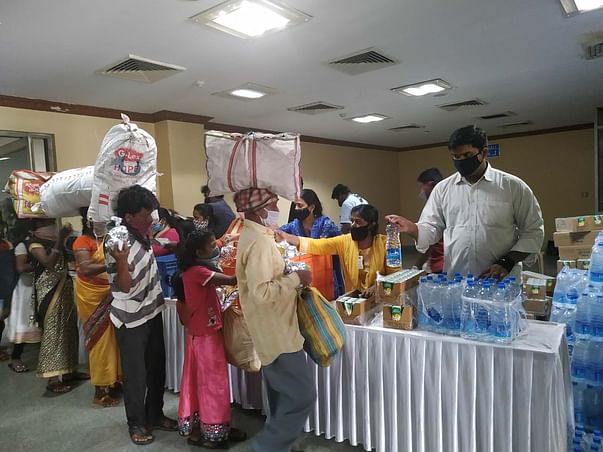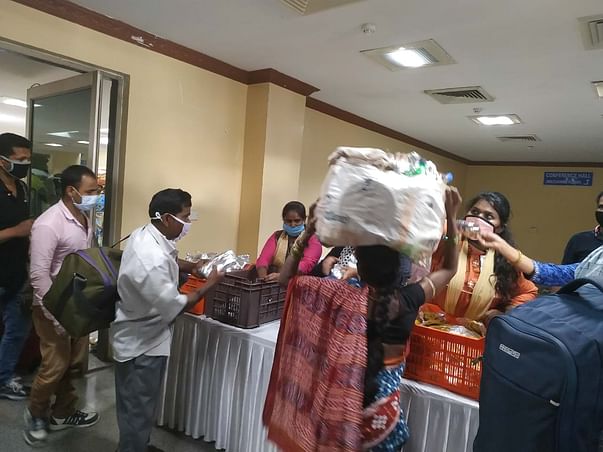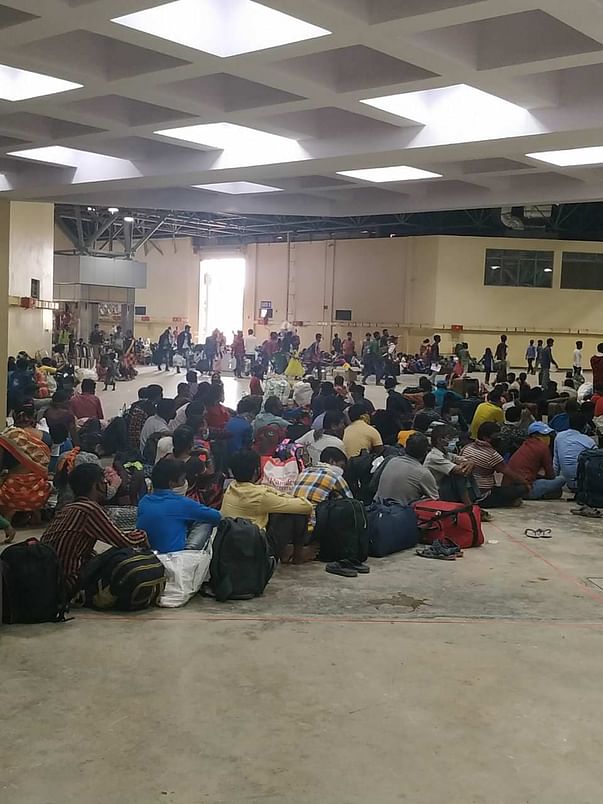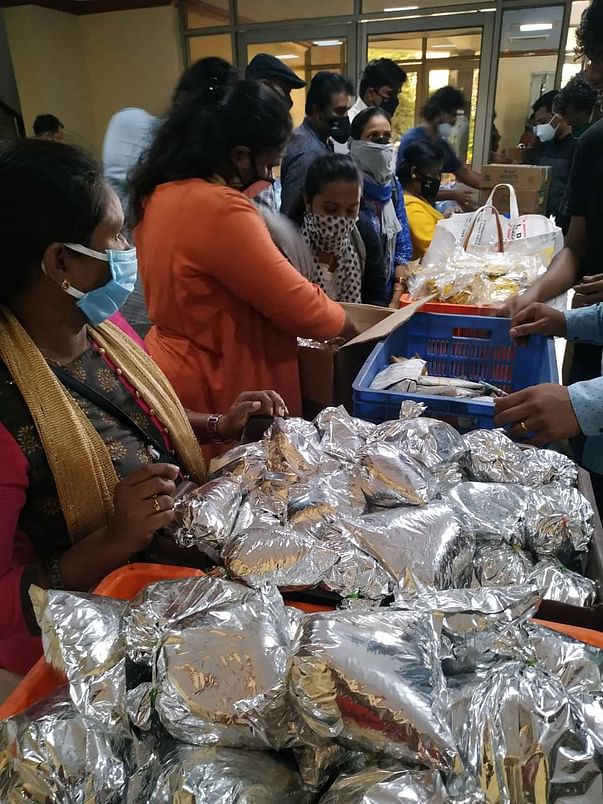 Dry Ration Distribution at
Raskhali gram panchayet
Village—Bhadu Ramkrishnapur
South 24 pgns
P.S.— Bishnupur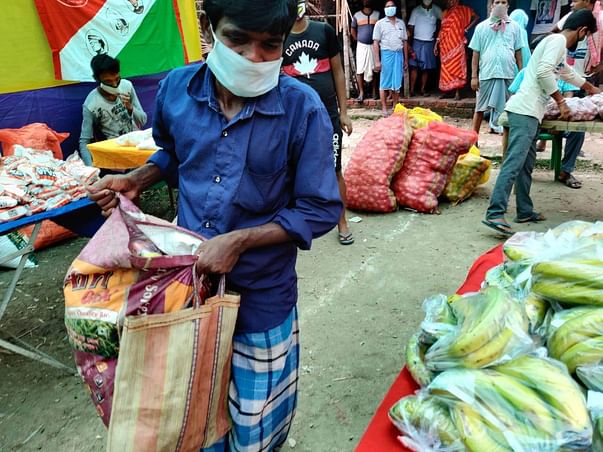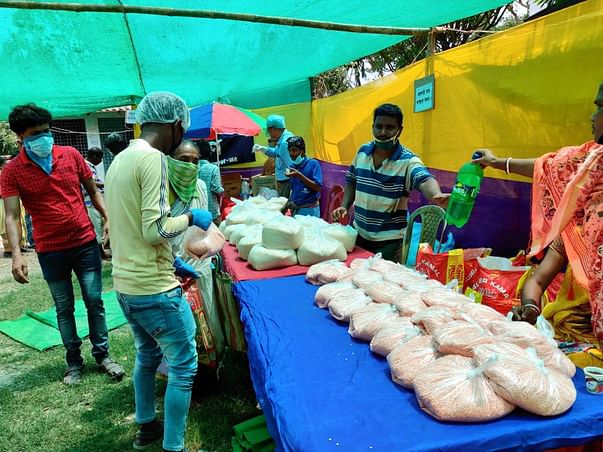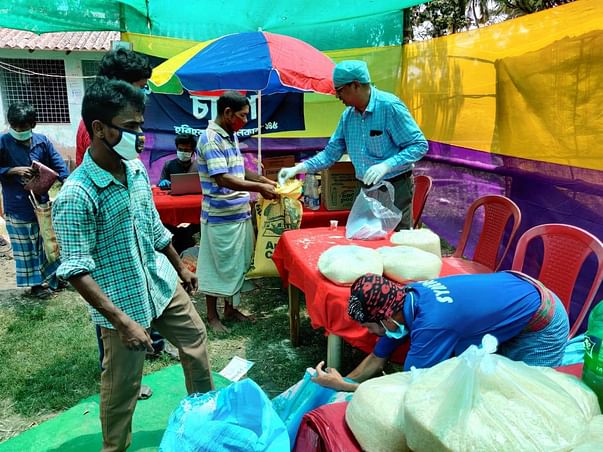 Other Dry Ration Distributions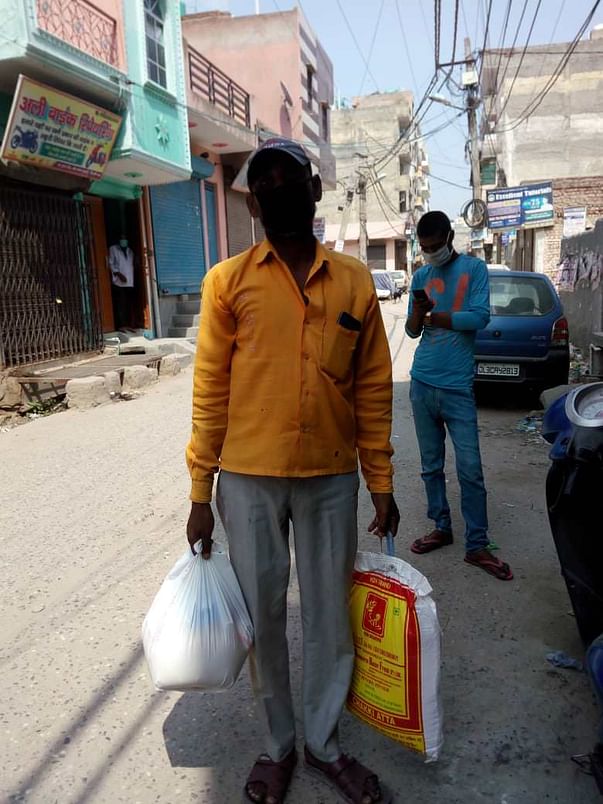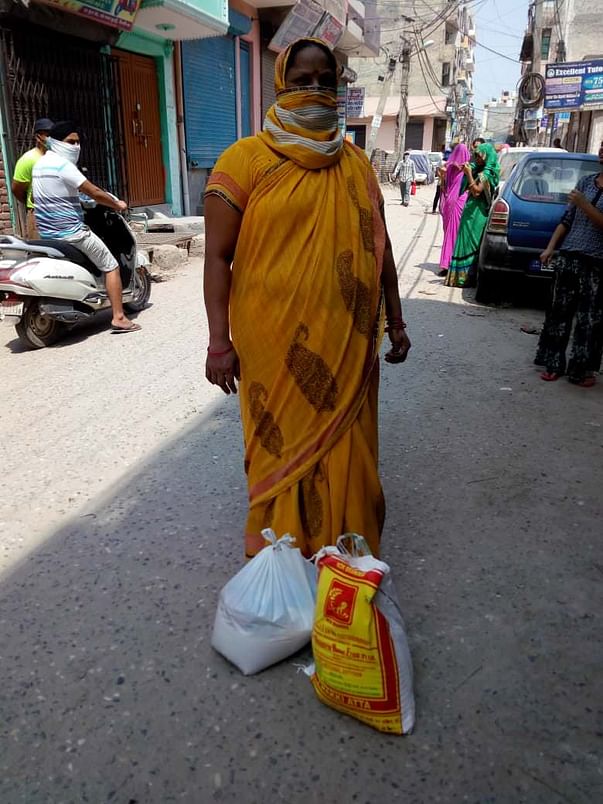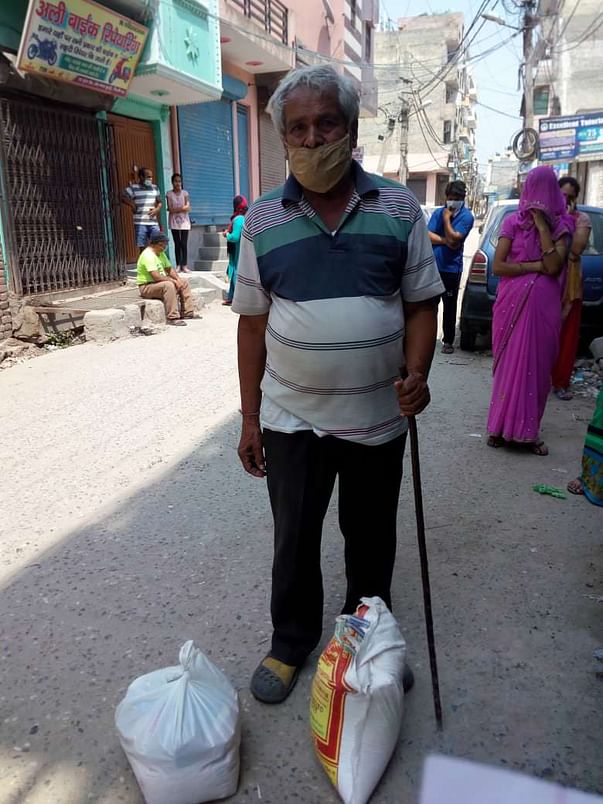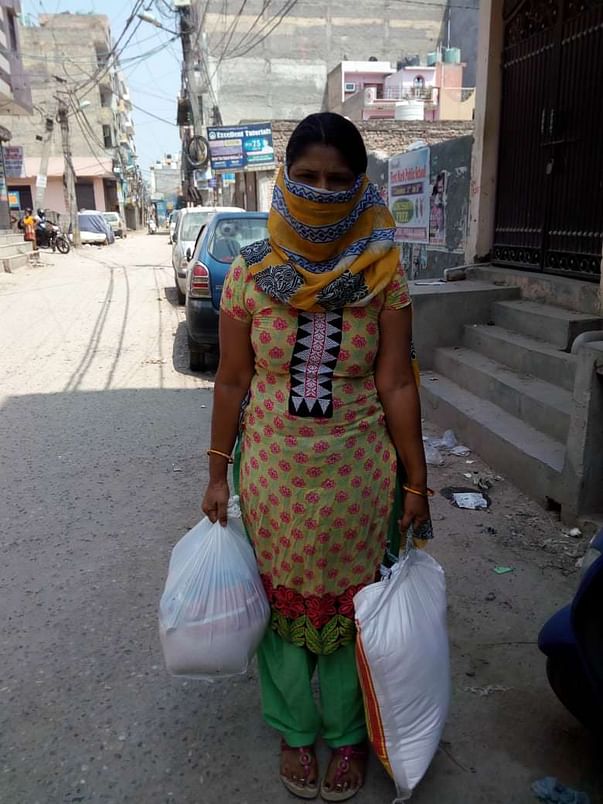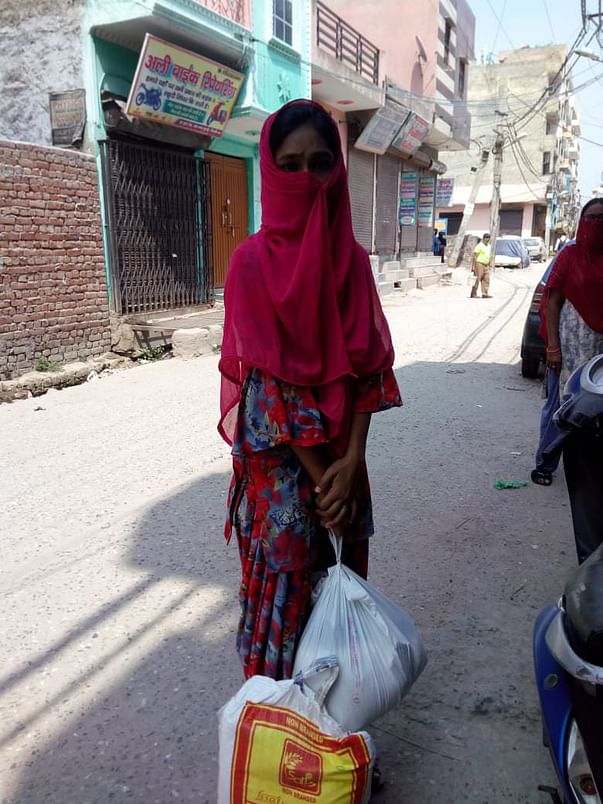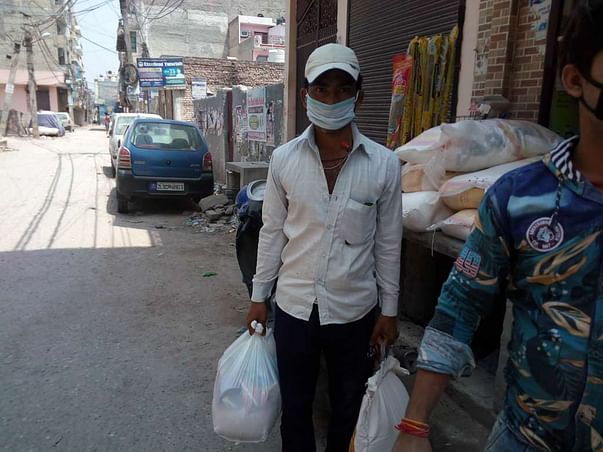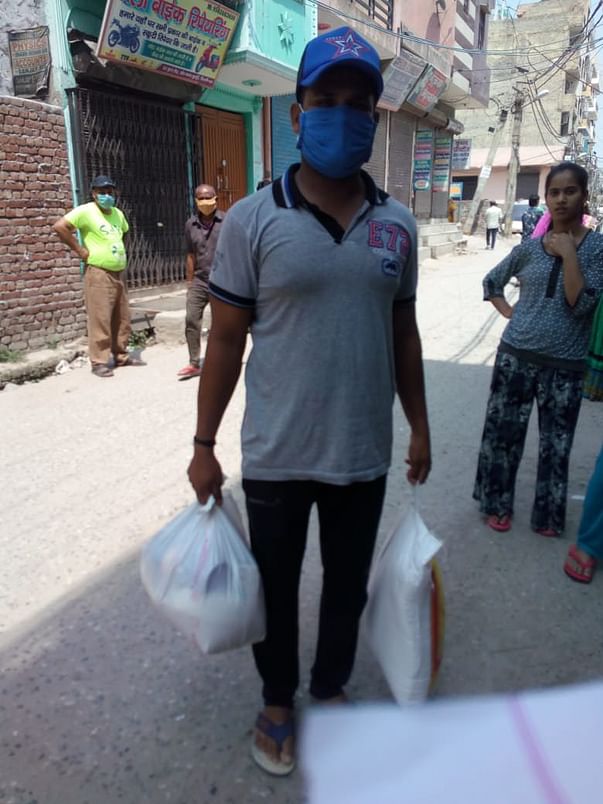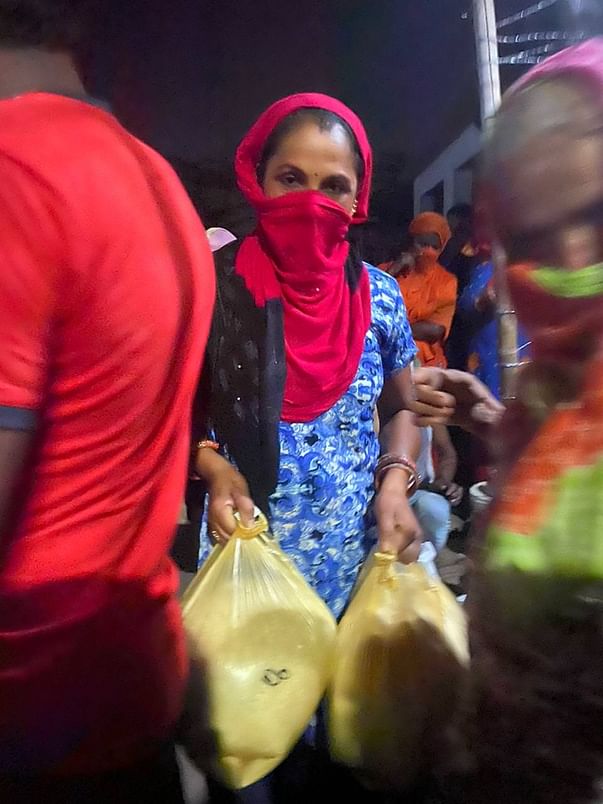 Meal Distribution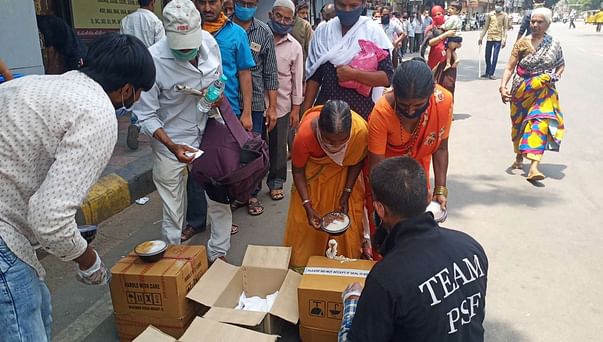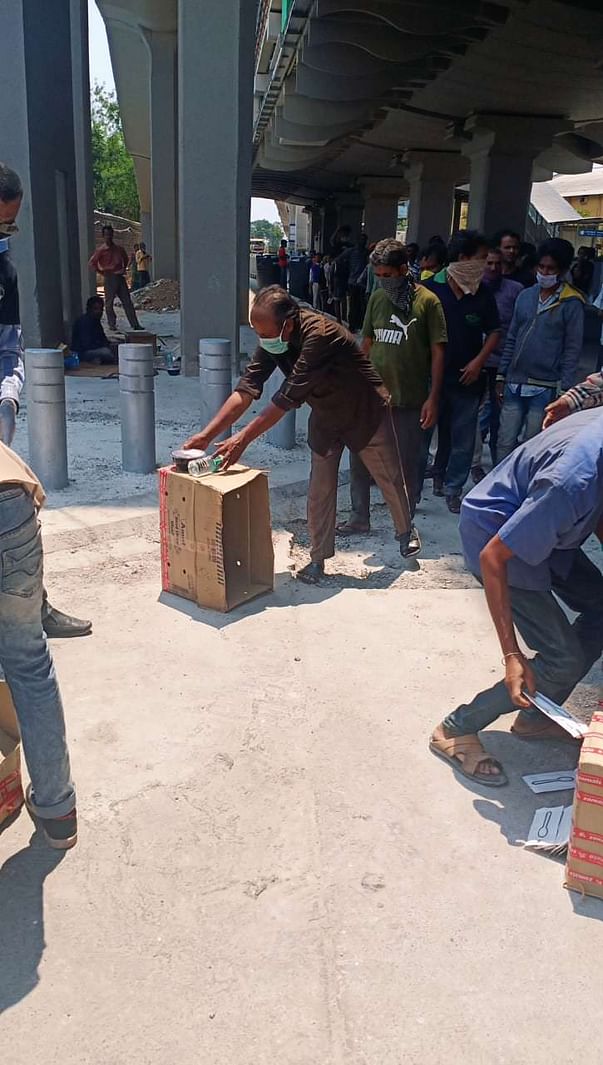 Meal Preparation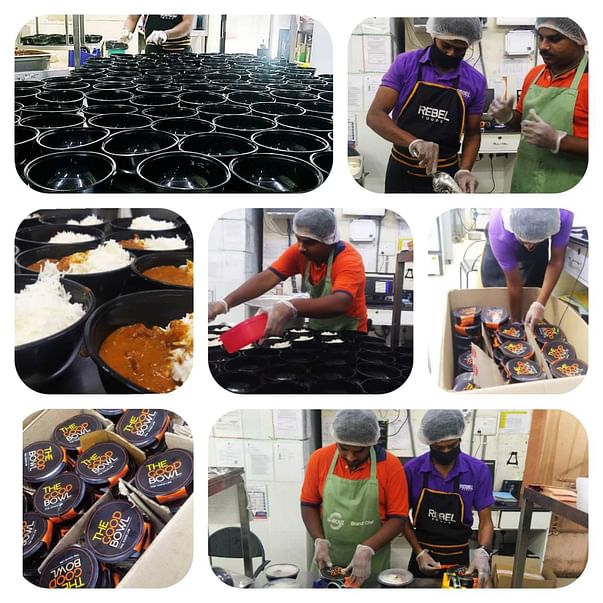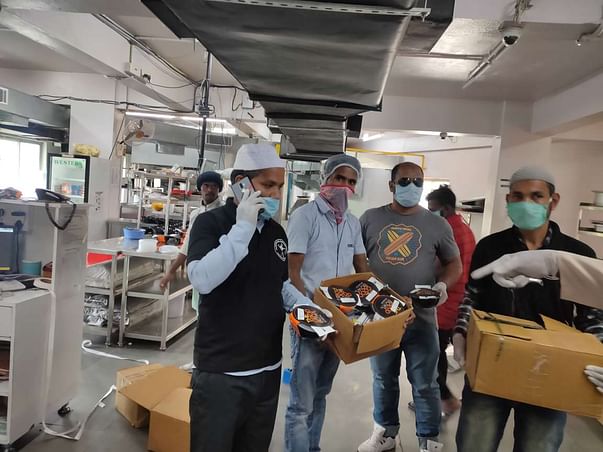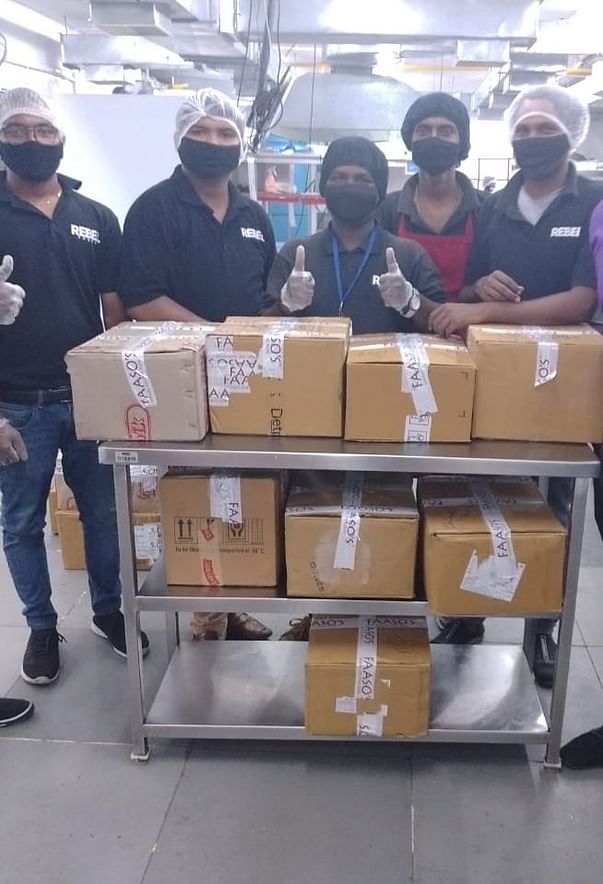 Update – 18/04/2020
# Distributed Dry Ration Kit at Surat, Gujarat. Each ration kit contained Rice, Tuvar Dal, Oil & Salt. The onsite facilitation was done by the local chapter of The Ex-Xavierites Association.
Update – 17/04/2020

# Our food packet distribution to the needy daily wagers in collaboration with Robin Hood Army was mentioned by the official Social Media page of Cyberabad Police Commissionerate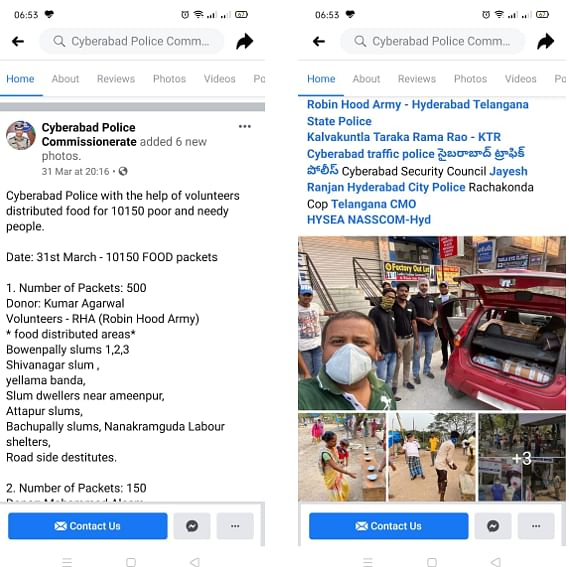 # Bengaluru Rural Area : Dry Ration Kit Distribution by Sri Pramod Kulkarni.
Pramod Kulkarni, a National Award Winner for Social Service, contributed to this initiative. He distributed dry ration kits to poor daily wagers in the rural areas of Bengaluru.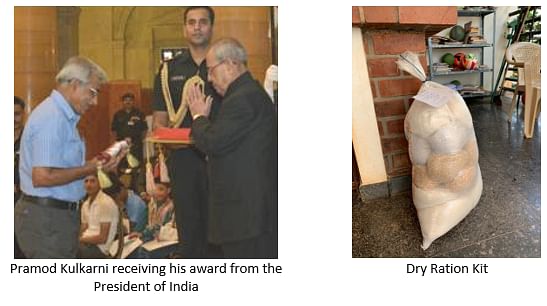 These dry rations were distributed to 8 families in dire need amongst them were aged ladies with children and grandchildren, daily wagers couples with children, a driver's family with 6 daughters, a family of a chronic kidney patient etc.
Wherever the families had young members, the distribution kit included storybooks, sports-related items and playing balls.

#Our Story so far can be viewed from our FB page at
https://www.facebook.com/111973993771848/videos/565481334080304/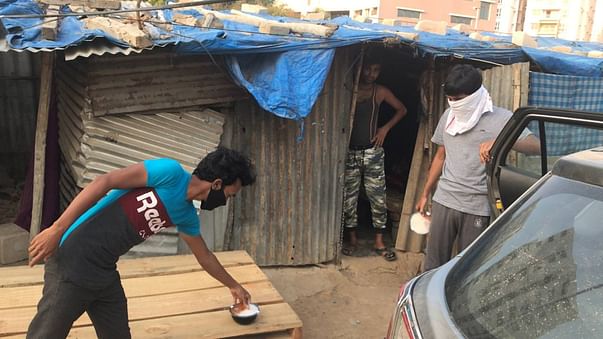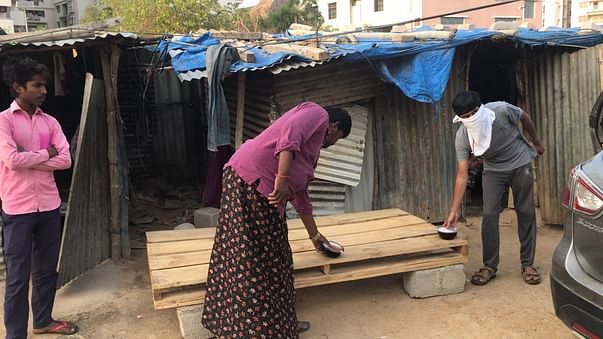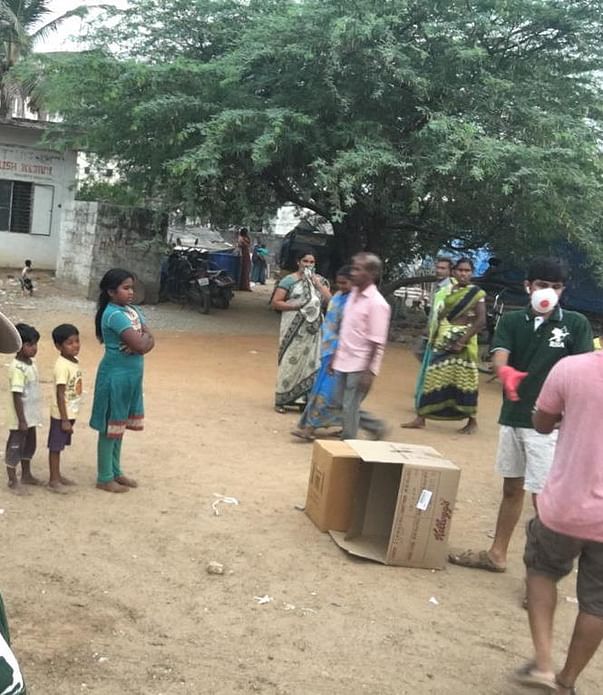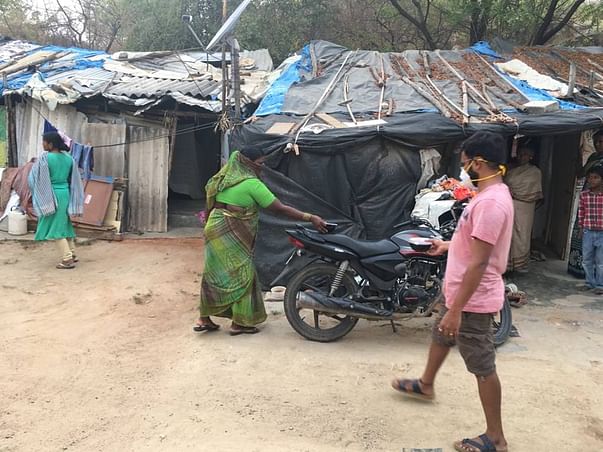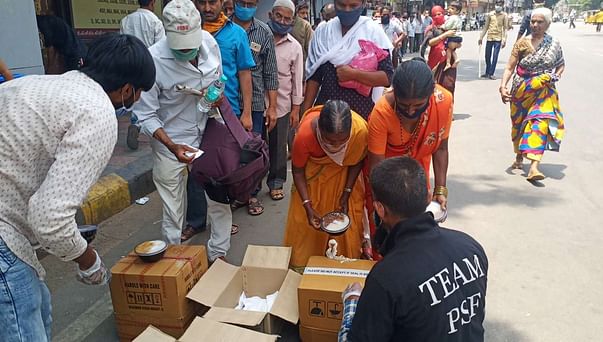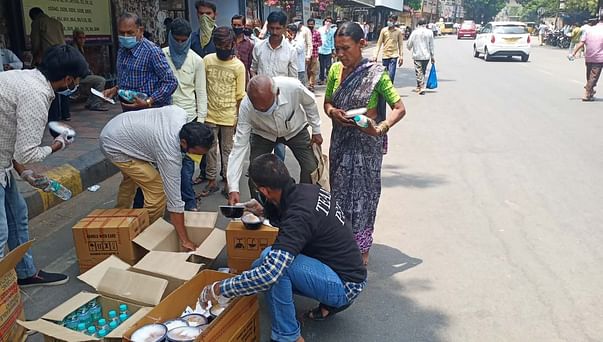 Day 13: Distributed meals6th April 2020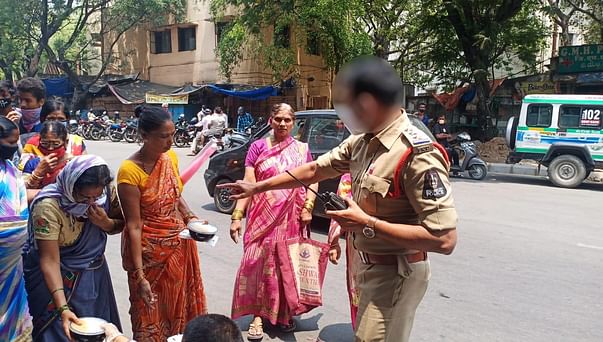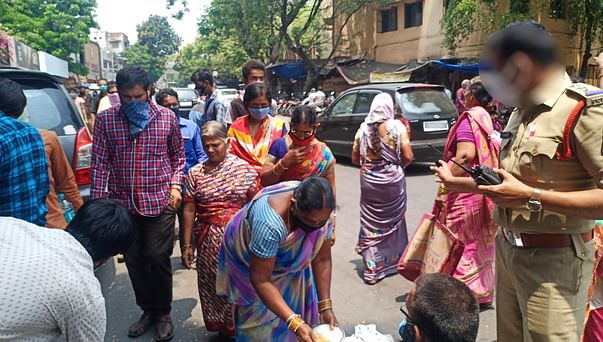 Day 12: Distributed meals
5th April 2020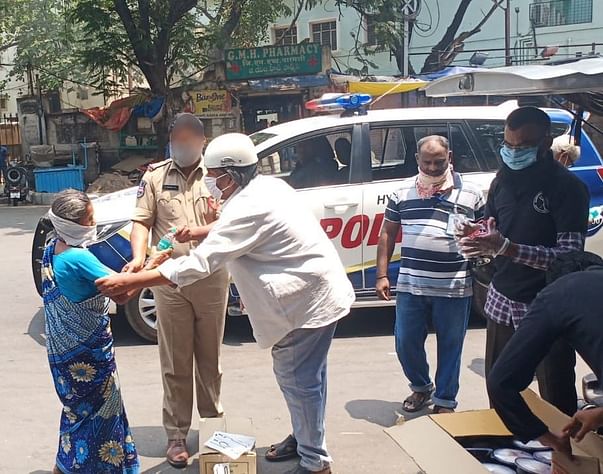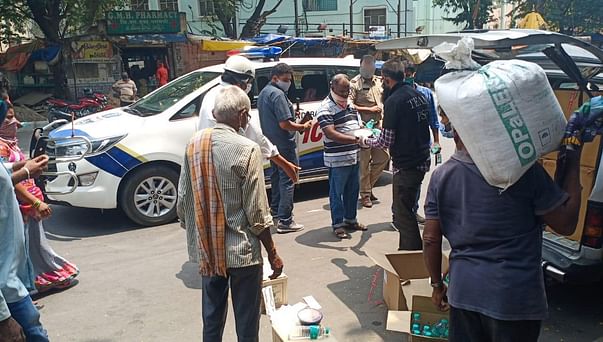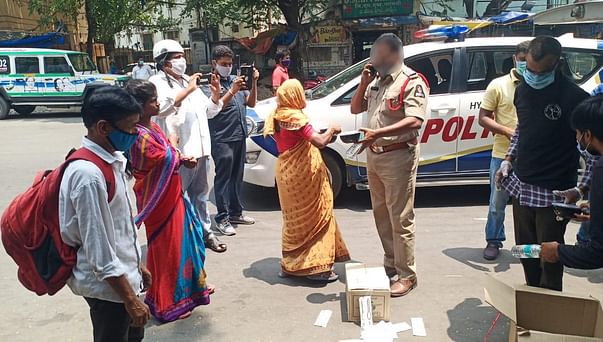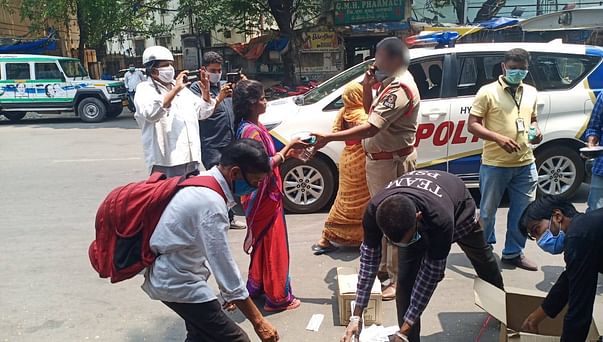 Day 11 : Distributed meals
4th April 2020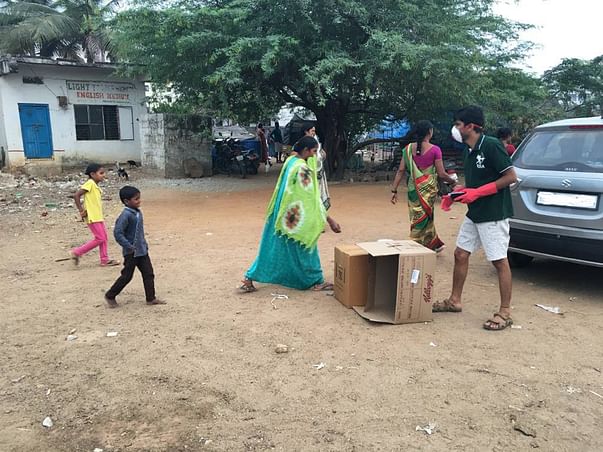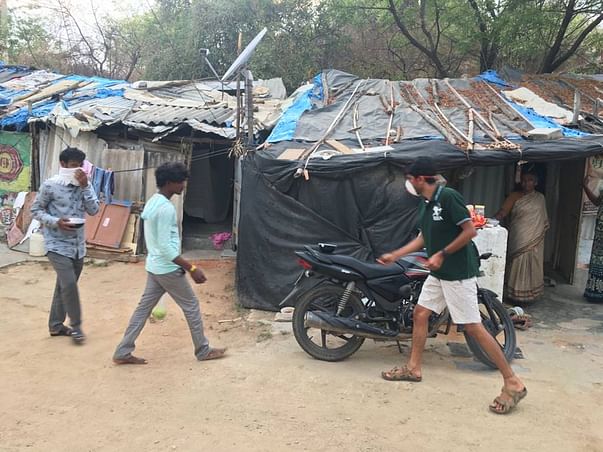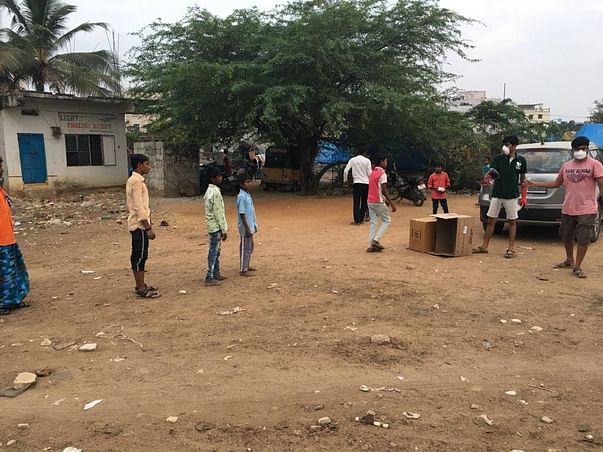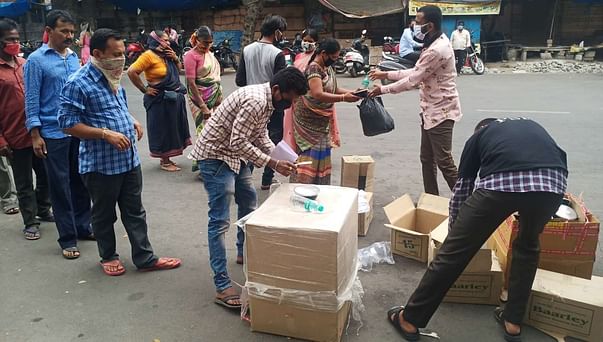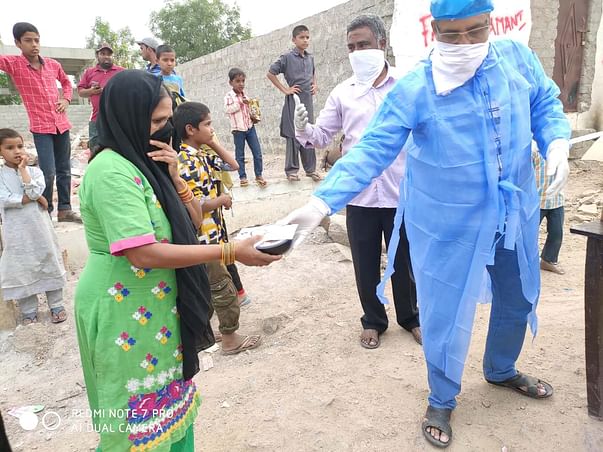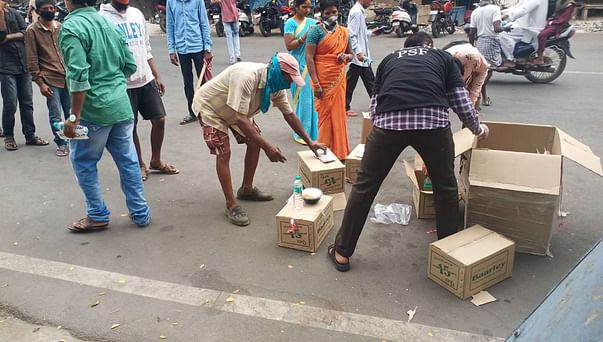 Day 10 : Distributed meals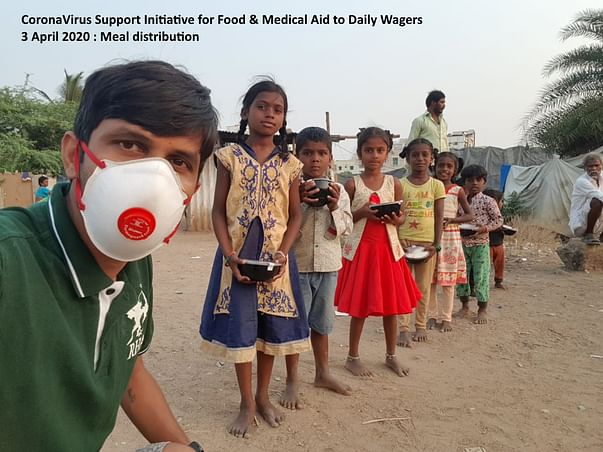 Day 9 : Distributed Dry rations at Bhatti Mines, New Delhi & Cuddalore District. Tamil Nadu
Dry Ration Relief Kit

10kg Rice, 2kg Dal, 2kg Salt, 2kg Sugar, 2 ltr Cooking oil and 4 Biscuit packets.
Safety & Hygiene Kit

Handwash Liquid, Soap, Soap, Box, Dettol, Phenol, Bleaching Powder, Masks, Kerchiefs and Corona Virus Awareness Pamphlet
Day 8 : Distributed 2800 meals at different locations in Delhi - Dwarka, Janakpuri, Vasant Kunj, Defence Colony, Kalkaji
Day 7 : Distributed 1500 & 4200 Meals in Hyderabad & New Delhi respectively.
Distributed Dry Rations in Hyderabad
30 March 2020 - Meal Distribution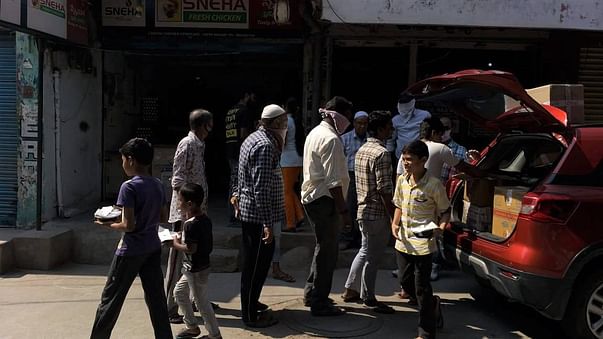 29 March 2020 - Meal Distribution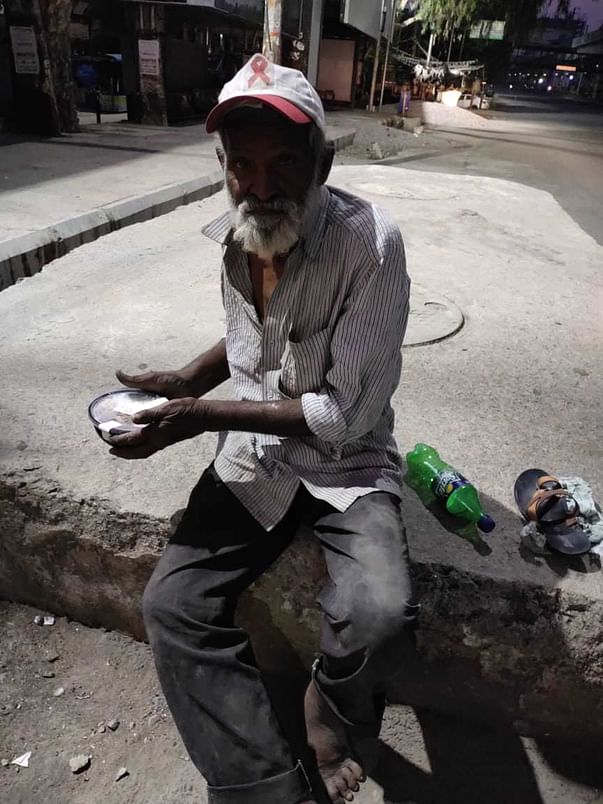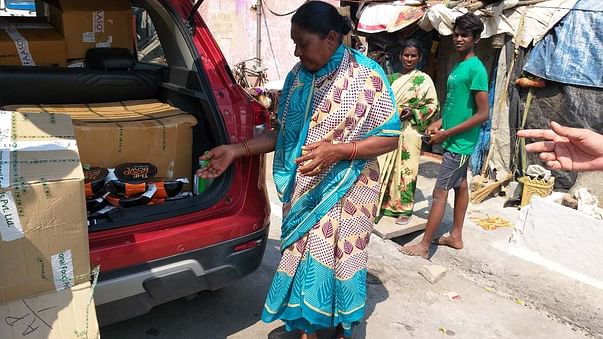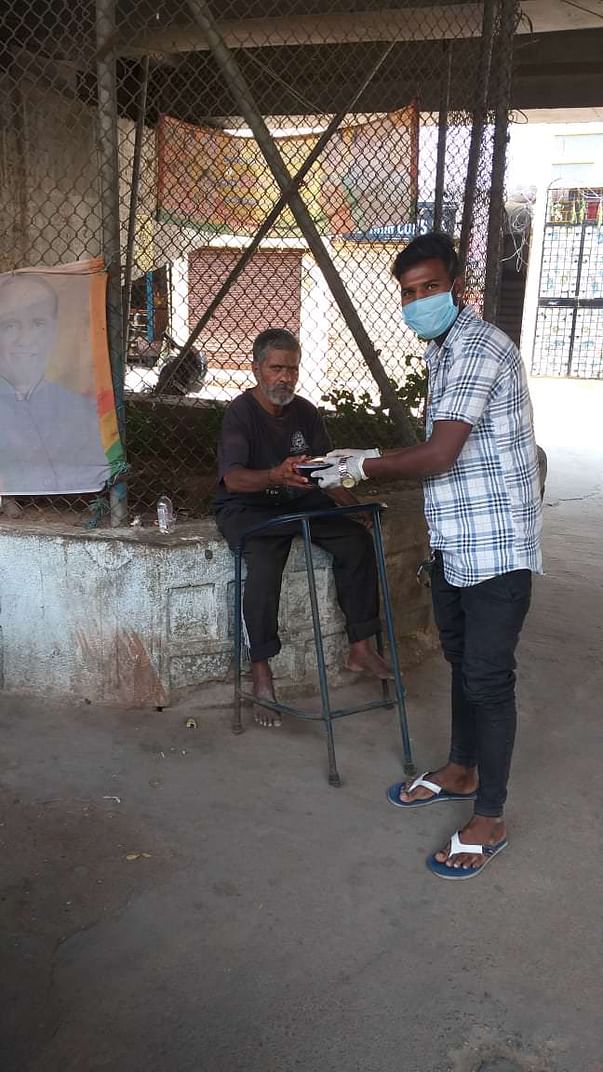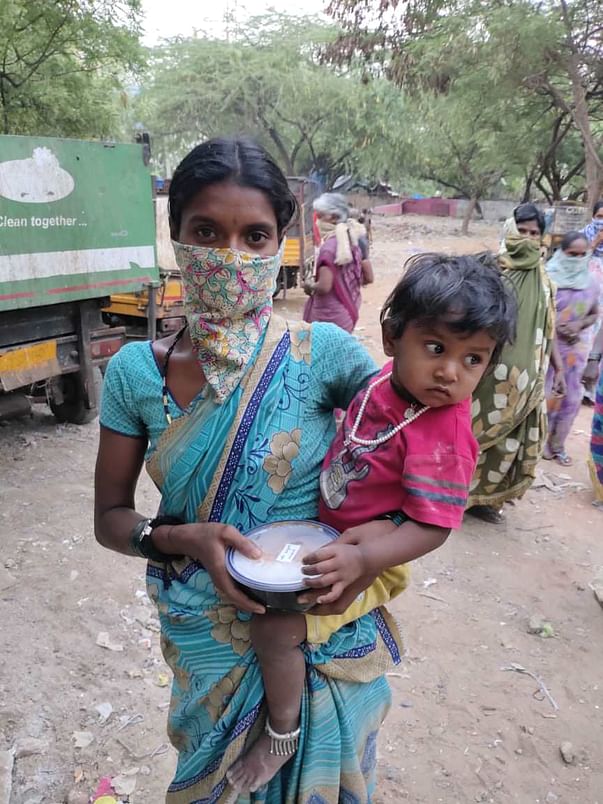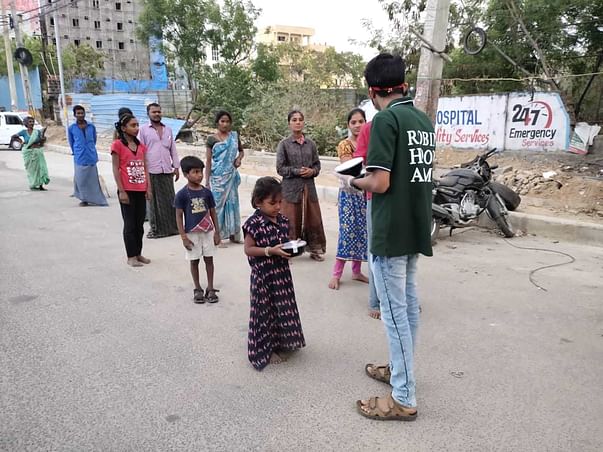 27 March 2020 - Distributed Dry rations at Cuddalore District. Tamil Nadu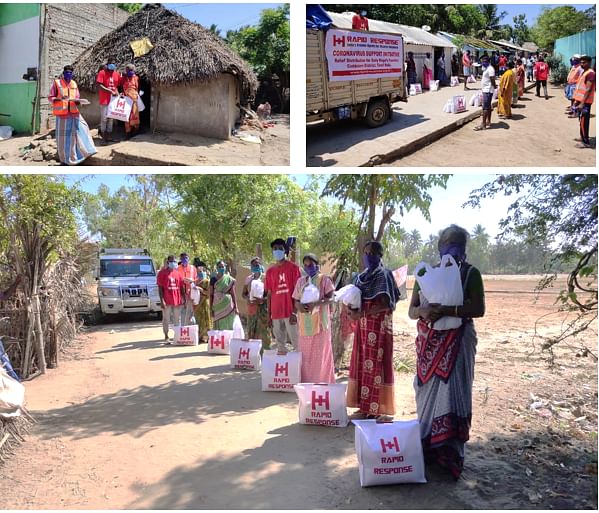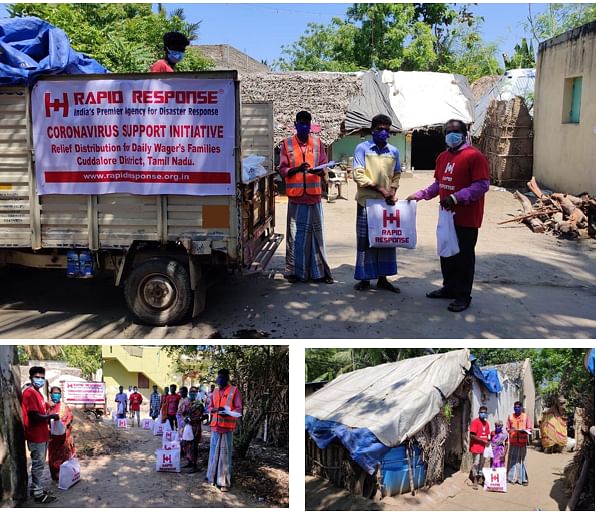 26 March 2020 - ISBT, New Delhi : 1125 meals to stranded migrants
Dear Contributors,
Please note that the Prime Minister has announced the creation of a fund called Called the "Prime Minister's Citizen Assistance and Relief in Emergency Situations Fund or PM CARES, that will accept micro-donations too. It will strengthen disaster management capabilities and encourage research on protecting citizens". This has invited contributions from Tata Sons of Rs. 1500 crores, from Akshay Kumar for Rs. 25 crores and many other large and well known corporates and individuals have announced large donations for.
I have also contributed to the fund in my own small personal capacity.
We encourage and welcome all donations directly to PM CARES Fund. The details are available on the public domain.
Please note that our efforts are intended to reach migrant labourers who fall between the cracks of state government and central government grants. People without local ID proofs, people whom, the lockdowns have kept in their locations, those people who are trying to walk for 2-3 days to reach their own villages. As per the current regulations a labourer can only get free provision and cash transfer in his location of registration for the transfer of free benefits, which is usually their village or native town.
This is the reason that millions of migrant daily wagers are trekking back to their home towns so that they can avail of the benefits that the governments have announced. These are people who don't get the government's cash grants, the free food distributions where they are, and hence are trying to walk back to their villages to take the advantage of the same. Currently they are stuck where they are, again, due to the lockdown.
Ours is a small endeavor by volunteers to reach those whom the state is unable to reach.
Wherever we see a pocket of suffering individuals we are happy to step and send food and essential medical supplies or dry rations that will keep people indoors.
We will continue our volunteer efforts till such time as our contributors are assured that the state's effort reach the lowest common denominator.
We welcome you to participate if you wish to contribute in volunteer efforts to reach those that the administration will take some time to reach.
The Unfolding Story

Directly support individuals impacted by the virus
As the crisis grows, the people most affected by it will be those living in India's unorganised sector of the Indian economy. These are typically daily wagers, maids, house helps, construction site workers, plumbers, electricians, workers in small units, delivery boys, etc., and their financial wellbeing will be directly impacted by their inability to earn their daily wage. It is here that we can all extend our help to such affected persons in turn help their families.

The Immediate Requirements

(a) Food

The large amount of hourly/daily wage workers do not have the backing of any sort of insurance, and as we all know they are among the most vulnerable to the negative financial effects of the pandemic. With no way to cover expenses, workers like these will inevitably struggle to earn money for food and medicinal support.

For these two important reasons, reasons, it's important to look at us, the blessed class of people who The Almighty has granted His Graces, and make a concrete initiative to help them get ahead of the crisis by starting to provide necessary support to individuals like these.


(b) Medicine

These low-income households are already strained in good times to make ends meet, but this new threat makes it even more important for us to be able to provide immediate medical assistance (to address the basic Covid19 Symptoms) to these targeted households. As educated Indians we have a responsibility to take along the millions who are suffering. Our involvement here will be community participation in conjunction with local authorities to test those people who we are serving food to, and to bring them to the attention of the health authorities if they show signs of the infection.

The Funds

We need a massive input of funds to run such an initiative(s). Our first step is to raise Rs. 1 crore. But the amount of time and effort needed is massive. We need volunteers, we need administration support to do this, we need help from the authorities for security, we need help from medical institutions for the health checks and we need delivery partners to run this initiative.

By our current estimates, the use of funds we foresee are as follows:

75% towards free preparation and food distribution, starting with a 100 percent initially.
15% percent towards medical supplies, thermometers, masks, gloves, soaps, sanitizers and social distancing devices
5% towards transportation costs

We see ourselves only as the first step to doing this, we are happy to even hand over the initiative to anyone who has the wherewithal and the experience and the scale to take it up and run it end to end, and keep ourselves in a volunteer role. This is just the initiation of the exercise. It will need unprecedented support for all of us to safely get through these tough times.

Since basic food is the initial element, we are looking at fulfilment of a meal with 2200 Cal (as per the WHO guidelines). We would like to tie up with cloud kitchens who have the geographical reach to source the meals at good rate (considering this is a social venture) using their existing capacities, with private equity and venture funds, who have access to the funding, to use their good offices to provide us access to CSR initiatives of their investee companies and with large corporate houses and public trusts who have been for decades doing yeomen service. Everyone is welcome to participate in this initiative.

The Locations

We intend to be operational in such vulnerable areas around / at Agra, Lucknow, Kanpur, Varanasi, Bangalore, Mumbai, Surat and Malegaon, though we plan to address the initiative at Delhi for which the drill down is in progress, with focus in the areas such as:

Bara Tooti
Usmanpur
JJ Colony,
Madanpur Khadar
Sangam Vihar
Govindpuri Cluster
Chandni Chowk Labour Market

The Operating Model

The initial plan is the trial pilot for Delhi. We will tie up with a cloud kitchen that will provide us with the meals prepared and delivered to us in unmarked vans in central locations in these areas. We are trying to identify a reputed Organisation (NGO) which has the passion and the wherewithal, to be able to carry out the food (and medicines) to help us with the last mile distribution in these areas.
The local administration (local municipal authorities) will need to rope in to provide help in identifying BPL beneficiaries, who will help us identify the right people to be able to cater to in a meaningful manner.
.
We are conscious of the risk exposure to those who will rush to collect the food (and medicines) for which we will have to maintain social distancing rules, the local laws (if Section 144 has been imposed). In this endeavor we will need the local administration's permission to operate with these zones. More importantly, we will also need to Police support for helping this initiative reach its objective, without any impediment.

The above are aspects where any personal connection that you can provide us will help us in seeking the right combination which will help us steer forward together to help the needy in a concrete manner.
About the sponsor:

(Volunteering in a personal Capacity)
Venkat Iyer is a Partner with a Human Capital Consulting Firm, Aventus Human Capital Partners LLP, with a demonstrated history of working in the human resources industry. Aligning people to performance. Skilled in Bootstrapping, Business Planning, HR Consulting, Deferred Compensation, CXO, and Executive Search. Strong entrepreneurship professional with a Bachelor of Engineering focused in Industrial Engineering from M.S. University of Baroda.
https://www.linkedin.com/in/venkat-iyeraventus/
Our Volunteer Team:
Bhavna Kumar,
Coronavirus Support Initiative Project Manager, Bangalore
(Volunteering in a personal Capacity)
https://www.linkedin.com/in/bhavna-kumar-5aa02b2/
Jaipal Mandyal
(Volunteering in a personal Capacity)
Manager, Aventus Partners
https://www.linkedin.com/in/jaipalmandyal/
Shinjini Dasgupta
Senior Manager, Aventus Partners
(Volunteering in a personal Capacity)
https://www.linkedin.com/in/shinjinidasgupta/
Pradeep Iyer
(Volunteering in a personal Capacity)
https://www.linkedin.com/in/pradeep-iyer-39084916/
Kamal Madaan,
Manager, Aventus Partners
(Volunteering in a personal Capacity)
https://www.linkedin.com/in/kamal-madaan-2019a94b/
Click here to donate
Charity No: 153/IV/2013 | Registered Under Indian Trust Act 1882.
Note: Donations towards this fundraiser are eligible for any tax deduction under 80G but not for 501(c), etc.
#IndiaFightsCorona #Lockdown3 #MayDay #COVID__19 #Contributenow #StaySafeStayHelpful #TogetherAtHome #NationalSuperheroDay #covidsafe #SocialDistancing #FlattenTheCurve #COVID19 #NeverGiveUp #coronavirus #LetsDoMore #NRI #MayDay2020