According to WHO, 1.5 Billion people worldwide don't have access to foot cover while at the same time 350 Million pairs of footwear are discarded every year.

The Sole Warriors is a community initiative where we collect used footwear and donate to the needy.

IMPACT IN A SHORT TIME

- 15,000 pairs collected so far
- 70 resident communities participated in collections
- 50 Sole Warriors (Volunteers) ranging in age from 7 years old to 85 years old.
- Partners: Interwood, Ploggers army, some of the Rotary chapters, some Robin hood army volunteers, Presto Cobblers, ACEnovation, Sahaas
- Beneficiary: Orphanages, schools, slum dwellers, construction labor, individuals in low income group, etc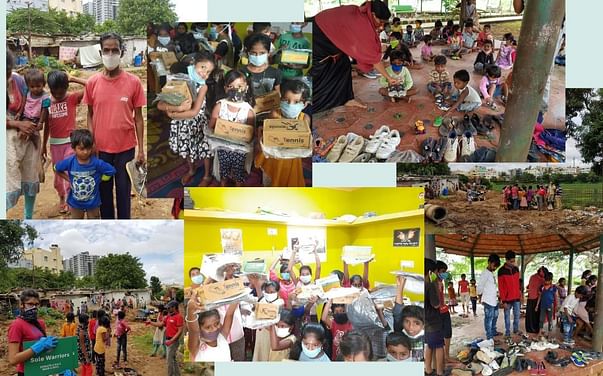 - A portion of collected footwear is used for creating micro entrepreneurs - people who make a living by selling shoes at nominal price. Here are two of them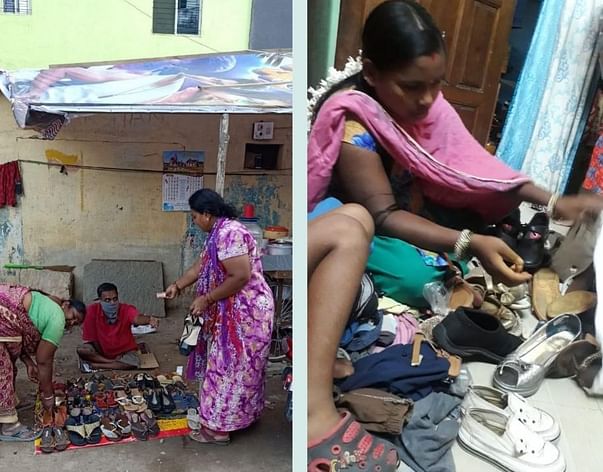 Our vision is to touch 1 million feet. As our movement gains momentum, we need support towards the expenses, some of which include warehouse rental, transportation, and wages for those who segregate and sanitize the collection.
Let's together bring many sole smiles!
Find more about us @ www.thesolewarriors.com