Seven-year old Avneesh, is on a quest to make this world a better place.

AVI's Fundraiser is his brainchild and an independent initiative that he started in the month of October, 2020, to raise funds for 1000 underprivileged children affected by the disasters of COVID and its consequence, to give them access to top-quality education material provided by Bharat On Parivartan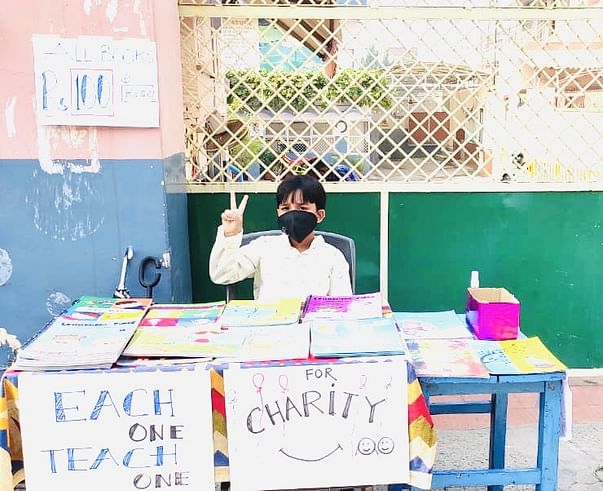 On behalf of Bharat of Parivartan, we are hereby calling upon your support Avneesh's endeavors to help him raise funds for underprivileged child to bring them equal opportunities.
What is Bharat on Parivartan?

Bharat On Parivartan is a Blue Orange Publications initiative and a societal platform launched in 2017 that ensures and provides the best quality education to all children in India, irrespective of their socio-economic background.
With the aim of bringing in 10 million learners in 10 years
, BOP aims at eradicating the societal gap in the Indian education system not only through helping children access education but giving them the necessary environment and means to grow and prosper in.
Campaign Overview - why and what?

The COVID-19 pandemic has created the largest disruption of education systems in history and the crisis is looming even more so on the doorsteps of India's underprivileged through pre-existing education disparities.
The current scenario has further reduced the opportunities for many of the most vulnerable – those living in poor or rural areas, girls, refugees, children with disabilities and forcibly displaced children – to continue their learning.
To make a small difference in their lives, seven-year-old Avneesh organized and arranged a book-stall in the heart of the city of Aligarh, Uttar Pradesh.
Selling academic books that he procured from Blue Orange Publications at the cost of INR 50/- and INR 100/- to the residents of the city, Avneesh started his journey by dedicating his weekends for the greater good, and
has vowed not to stop until he reaches his GOAL
Bharat on Parivartan team was so inspired by his passion, that we decided to partner with him to help him impact 1000 Kids.
It costs INR 5000 to provide quality education to one child and as such Avi is raising INR 50,00,000 for 1000 Kids
All funds collected from his proceedings would go towards giving kids access to top-quality education material provided by Bharat On Parivartan
You too will be impressed by Avi's efforts.
Look at what he accomplished on his own:
Goals and Strategies.

Working independently, Avi set "monetary target/ goal" that had to be achieved and how it would impact and bring about a change in the lives of those less fortunate than him.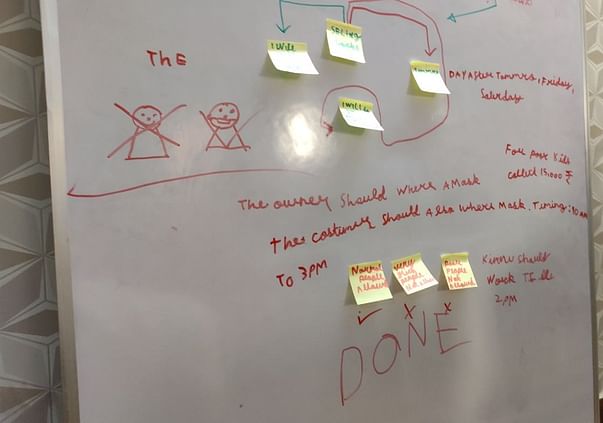 Intended Impact:
Supplying top quality books and reading material to children.
Raising awareness and increasing knowledge among the underprivileged
How did he plan on achieving this?

Prior to the executing process, during the planning stage, Avneesh had a set list of strategies for both implication and marketing purpose of his stall.
Establishing a target audience of middle-class population who are more willing to contribute their time and energy for social needs.
Designing a welcoming and simple décor for floating population.
Wide range of top-quality books available including art books, writing, mathematics, activities and many more.
And keeping in mind the current COVID-19 scenario, a set of safety guidelines were also implemented by him on the stall, that dictated customers, sellers and volunteers should all be wearing masks, all the products stay pre-sanitized and hands are cleansed every 15 minutes, and before and after customer interaction.
Outcome & Conclusion from Weekend 1

Avneesh was successful in raising INR 2,500/- in just over the course of two days and he will be back with his book-stall the coming weekend and the weekend after that.
The organizers of Bharat On Parivartan has stated his resilience as nothing short of brilliant, and are assisting him with tools and means for his endeavors without barring inhibitions.
AVI's Fundraiser is spreading rapid awareness in the city of Aligarh about the looming crisis pertaining the education of the underprivileged.
About Bharat on Parivartan: