To those in Bihar who live on the edge whose existence is submerged
present burdensome and future blank ,
and voice muted-with a hope
for turn off the wheel,
and a change of the day
that may bring them smile.
-Dedication,' understanding Bihar' by Dr AK Biswas.
Bihar ,The Land Locked central Indian state that lies in the Gangetic basin, accounts for 16.5% of the flood-prone area and 22.1% of the flood affected population in India. The major rivers that flow through the state are- Ganga, Sone, Bagmati, Lalbakia, Budhigandak, Kamalabalan, Aadhwada, Poonpoon and the Kosi which is known as the sorrow of Bihar. They contribute to building the fertile valley in the state, but when overflowing, cover it with floods creating havoc in the life of the people. These floods are regular annual occurrence for the people in Bihar, crippling life in about twenty northern districts.
In Muzaffarpur district in Bihar floods in Rivers-"Budhi Gandak" and "Baghmati" always threw life into chaos that always resulting in deaths, damaging of houses, death of animals, destruction of crop and property.Recognizing the gravity of the situation Satya Manav is responding to the flood and provided foods,clothes,medical camp,training for 300 floods affected families in Musahri Block of Muzaffarpur mainly affected by the deadly river Bagmati.
Northern Belt of Bihar Most of the population dependent on the land for their survival. the river vital to the cultivation of their crops and to the local fishing industry is now acting like a Maverick mother ,bringing devastating floods in rural Bihar.
Emergency Items in need-
Safe Drinking water
Hygiene kits
ORS
Water purification sachets
Food Basket
Immediate supply of food baskets
Non-Food Items
Mosquito Nets
Solar lamps
Clothes
Shelter
Ground sheets / Floor mats
Tarpaulin or make shift tent.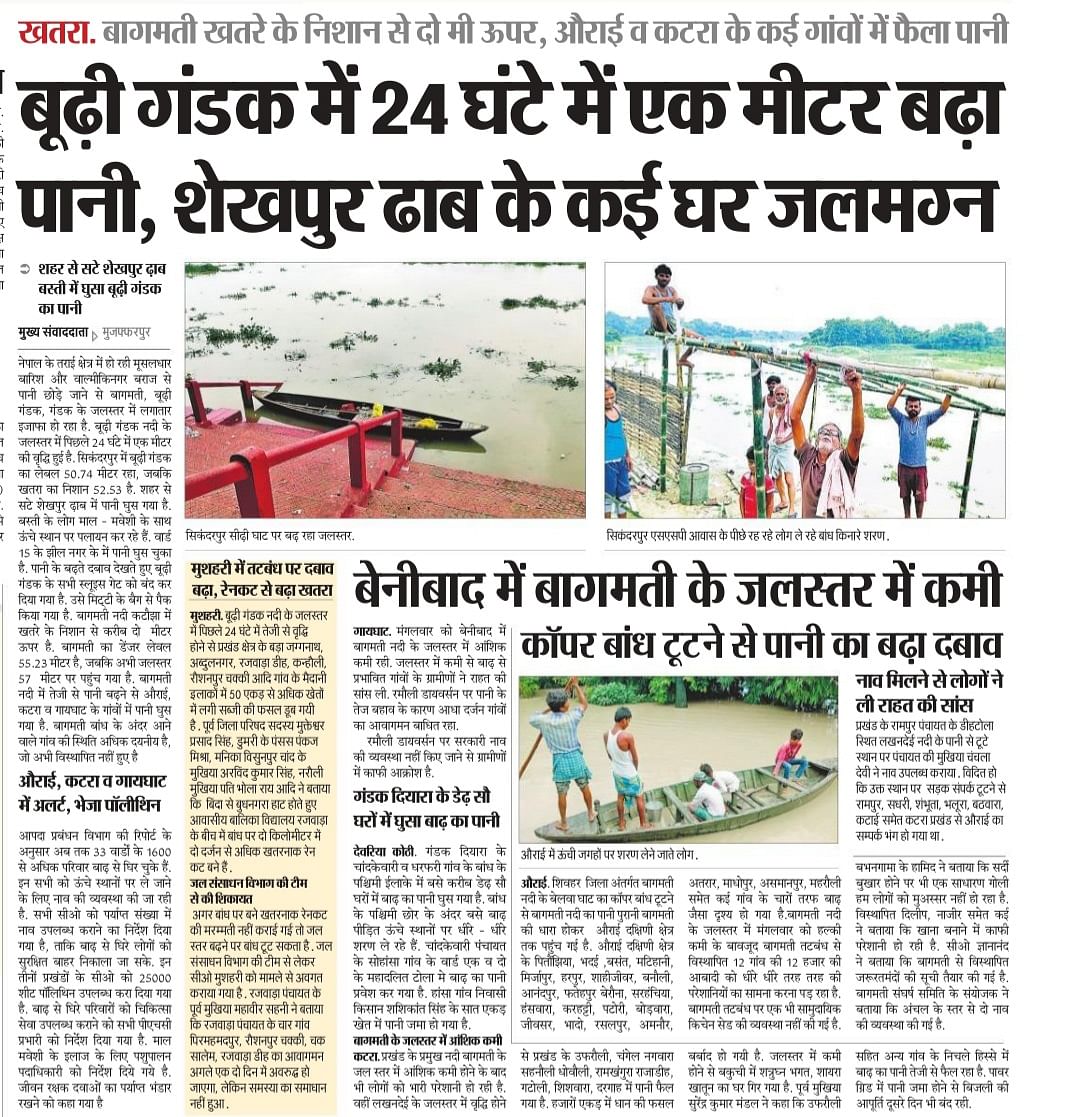 Satya Manav Utthan Sansthan is actively working in Bihar since its inspection in 2003 and . All donations to SMUS are 50% tax exempt under sec 80G.