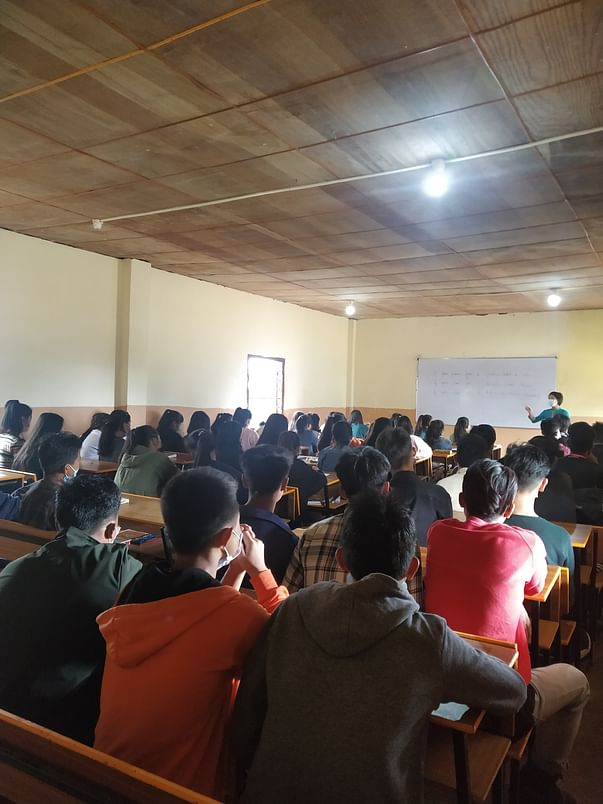 In this pandemic, while the students in many parts of the country are getting an access to online education, the class 9 and 10 students of Kamjong in Kamjong District, Manipur which is one of the most remote area cannot even afford text books.
The crowdfunding is taken up by the Teach for Northeast fellows based in kamjong.
It has been taken up because of the need in the school where we are currently teaching. Right now more than 100 students of class 9, 10 are given bridge class by us since they have not had even one class since February.
They are not just government students but a mixture of other students who have come back and parents are also out of jobs due to lockdown.
The books provided by the government has not reached here yet and many of the students books were also burnt during the ethnic conflict that happened in March.

Since most of them doesn't have a book and can't afford it, we started this initiative to at-least provide them books.
Hence, on behalf of these students, we the fellows of TFNE based in this school kindly request you to support us and take a step in reaching out to their needs and help them in fulfilling their passions of learning by contributing a little sum of amount which will be utilized in buying their required text books. i.e. Mathematics, Science, Social Science, English Course Book and English Literature.

"Education is the most powerful weapon which you can use to change the world." _ Nelson Man
dela
Be a part in bridging the gap in education. Be a part in realizing the children's dreams.