Dogs are HUNGRY. They need your HELP.

When lockdown was announced our biggest fear was how the Street Dogs are going to survive.
These Voiceless Creatures are reliant on the scraps given by the passersby, restaurants, street vendors and so on. In the present scenario, hundreds of cafes, restaurants, bakeries, shops, and establishments are shut and street Dogs are left with No Food.

Being a Group of animal lovers, we have been feeding Street Dogs since a very long time. Our FeedtheDogs campaign was self-funded but lockdown has taken a toll on all of us financially. As the uncertainty amidst lockdown continues, we would need your help in continuing to feed the 500 + Street Dogs every day in Mumbai.
While many relief schemes have been announced for people, the plight of these gentle creatures goes unheard. We always believe with Compassion and dedication we can create an environment where both humans and animals can co-exist and live in harmony. We need your Help in Providing Meals to our Furry Friends.

In India Mumbai is the most effected city by corona pandemic. Street Dogs already live in horrendous conditions and the lockdown in the city is starving them to death.


With Team of Dog Lover Volunteers on board, it makes easier for us to feed Street Dogs at multiple locations. Feedthedogs project feeds more than 500 + Stray Dogs on everyday basis all over Mumbai. We intend to continue this project for many years to come.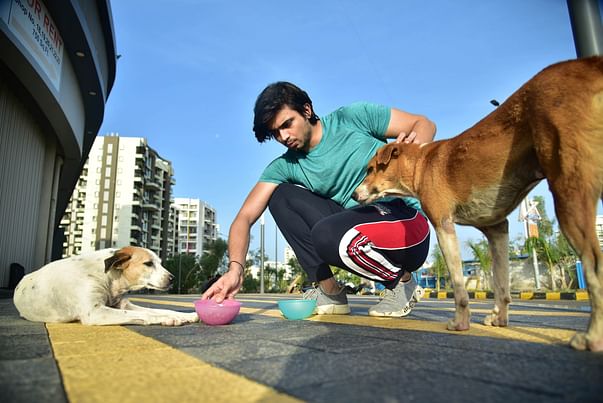 We feed our Furry Friends Packaged Food like Pedigree, Smart Heart, Drools, Haldi Rice, Meat, Chicken, Vegetables, Fruits and Milk diluted with Water.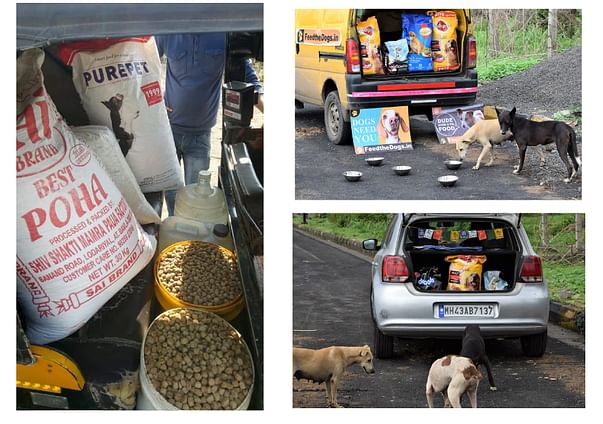 Cost per day feeding 500 + Dogs Rs.5000
Cost Per Month : Rs 1,50,000
Transportation Cost Per Month : Rs.15,000
Driver cum Feeders Salary Per Month : Rs.15,000

Monthly Expense : Rs.1,80,000
6 Months Expense : Rs.10,80,000

The amount contributed will be used for Feeding Street Dogs in Mumbai.

In this time of COVID19, we humbly appeal to all of you to open your heart to the Voiceless and contribute , so that we can continue Feeding Street Dogs in Mumbai.