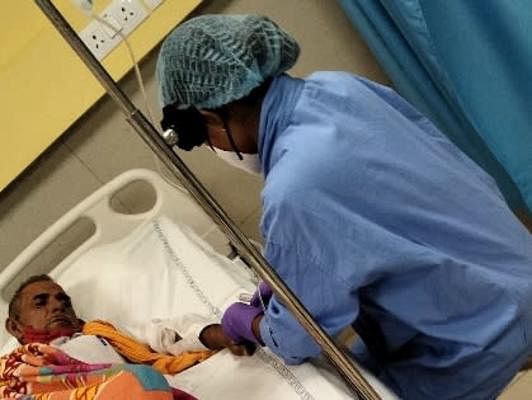 Sometimes it's takes only one act of kindness and caring to change a person's life.
Hello every one, My name is Sonam Yadav and I am raising funds for my father's treatment mr. Shambhunath yadav who is suffering from extensive stage small cell lung cancer and the doctor has advised immunotherapy treatment which will cost 15 lakh and we are not able to raise enough money to complete his treatment.....so I requested to each and every one for financial support from you and your support can save my father's Life...
I hope you can be part of helping him to recover from his illness....your donation will be greatly appreciated.. please support and share it.