I am Shahrukh Ahmed from Bhopal, a city in the state of Madhya Pradesh. I am an animal welfare activist and running a non registered animal welfare organization dedicated to saving the lives of animals who are in need. I have been working for animals for past 3 years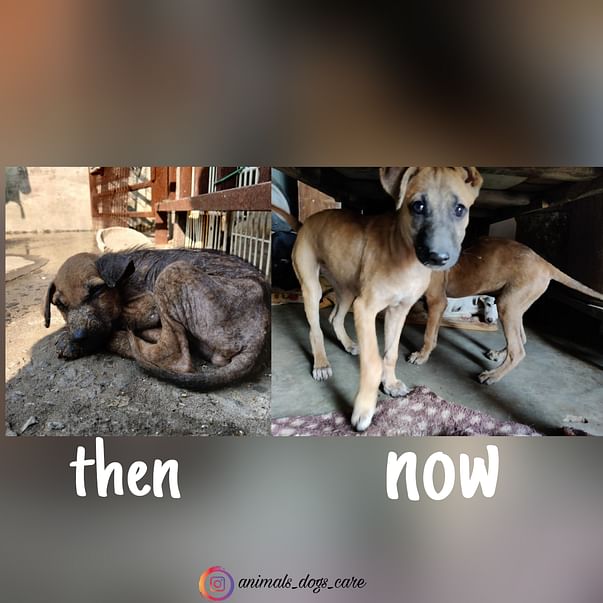 Born out of negligence and forced to live next to busy roads, Indian street dogs are starved, mistreated and run over every single day. Because
of not being vaccinated, they die from deadly diseases such as Parvo, Distemper and sometimes out of sheer human cruelty. Little puppies suffer miserably and there is nothing worse than witnessing the loss of innocent lives.
This all has been started 3 years back when I rescued my first dog. she was paralyzed and abandoned . I brought her at home and she has been living with us from that day. Currently I have foster 15 dogs at my home and 30 dogs on the street .

This organization is single-handedly run by me. My work is to rescue injured dogs and getting them treated under my care and releasing them back to their territories.

From the past 3 years, my love and compassion towards animal made my home a shelter for those dogs who needs help. But all this came at a huge cost: my personal assets, family time and even my health. my monthly expenses goes up to 25-30 thousands a month which includes vet bills, food , transportation and maintenance costs over all. I am stuck in neck deep bills and debts. This organisation runs on donations from individuals who believe in the cause. But the donations are one off and sporadic. I would like to have regular donors, as that takes the pressure off in handling the daily costs of providing medical treatment

https://www.instagram.com/animals_dogs_care/

My contact number :- +919039971764

Thank you