Some 1700 fisher women of Sundarban lead a difficult life in terms of managing their daily needs. They are compelled to capture fish and crabs on the densely marshy rivulets and cannels which are located at close proximity to the Sundarban Tiger Reserve (STR), during which they are often killed by tigers or chased by crocodiles. They also suffer from several diseases dues to the submerged condition in saline water for extensive time period.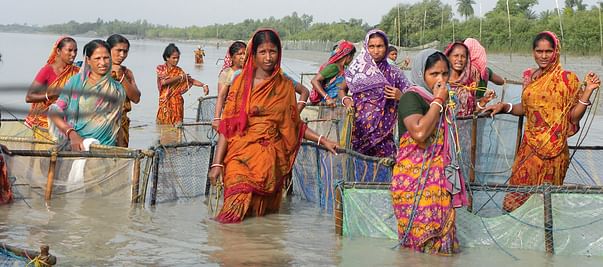 But now the women are not only facing vagaries of COVID-19 but also the wrath of cyclone Amphan which made landfall on 20th May in West Bengal. The cyclone has not only caused destruction to property but the villagers have lost their entire seasonal crops due to saline water intrusion in their small crop fields. The lands have lost fertility for another 3/4 years more.Observing the ground reality, Rural Bengal Biospheric Research Foundation has initiated an extensive support program for those fisher women of Sunderban. The main objective of the initiative is to provide them a monthly food support of Rs 1500 per person per month for four months (July to October, 2020), then to undertake some site specific alternate livelihood program i.e., poultry farm, duck farm, goat farm, organic agro farm and eco-tourism, respectively.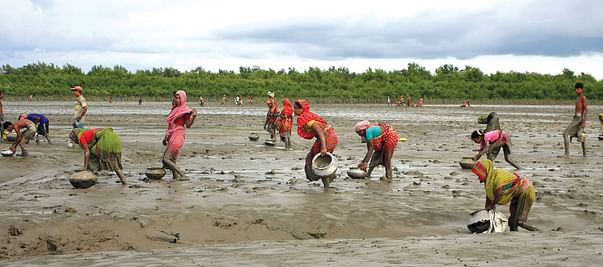 RBRF (RURAL BENGAL BIOSPHERIC RESEARCH FOUNDATION) is a charitable organization, registered under the Societies Registration Act, 1961, Government of West Bengal. It has already been registered as an MSME (Micro, Small and Medium Enterprises) Unit which works in mission to women and farmer empowerment in the fringe areas of West Bengal.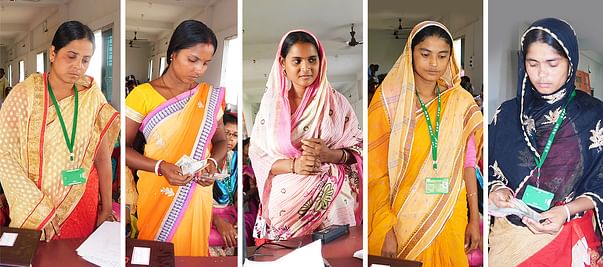 The RBRF was formed in the year 2013-2014, which is an extended division of the internationally renowned 'NATURE INDIA GROUP', which works on the forest and Wildlife Conservation since 1989. Thus the group is widely known as RBRF-NATURE INDIA GROUP. Mr. Samik Gupta, the globally known conservationist and member of IUCN-CEC (International Union for Conservation of Nature-Commission on Education and Communication) is the founder President of RBRF. The RBRF-NATURE INDIA GROUP has undertaken various projects on Women Empowerment, Rural Development, Wildlife and Forest Conservation, Wildlife Protection, Livestock Development and Intangible Tribal Cultural Heritage of India over the time. Specifically, 'Nature India Group' concentrates on forest and wildlife related issues, while 'RBRF' focuses on women and farmer empowerment in the fringe villages of West Bengal.
Visit us at: https://www.rbrf.org/