Indeed, humanity has not seen before something like this, we all are hopeful the world will be as peaceful as it was! Definitely, we will win over COVID 19. Like this pandemic, there is something equally nasty & threatening called Acid Attacks, which everyone is not well aware & as a result, the Country has witnessed averagely more than 250 incidents of this heinous crime every year post 2013.
As the Coronavirus hit the world, it has changed the living way of humans, societies across the globe in an unpredictable way, and the small community of acid attack survivors could not remain untouched from its adverse effect. This community is one of those communities which was never under the consideration of mainstream in the normal situation then there is COVID which made this community more vulnerable than ever it was!
Sheroes Hangout cafes started by Chhanv Foundation in Agra & Lucknow run by these women. A project that not only provides employment opportunities to women but also a platform where they come out with courage, a first of its kind initiative in a country. When Pandemic hit the world, the jobs of 30 survivors employed at the café were at the stake and hundreds of survivors associated with the organization were affected due to the closing of the 2 cafes.
Introduction of a new venture: A Gift Story
Chhanv foundation is changing its business model to a new profitable venture like Sheroes Hangout to bring changes in the lives of acid attack survivors. This venture will be able to directly employ about 100 survivors by the end of 2021. Considering the circumstances of COVID-19, we estimate that the café model will not be a viable business at least until March 2022 and so, it will directly impact the livelihood of 30 acid attack survivors associated with it. Meanwhile, the café model will also have an effect on the rehabilitation plans of the foundation. The rehabilitation program involving around 150 survivors may have to be discontinued.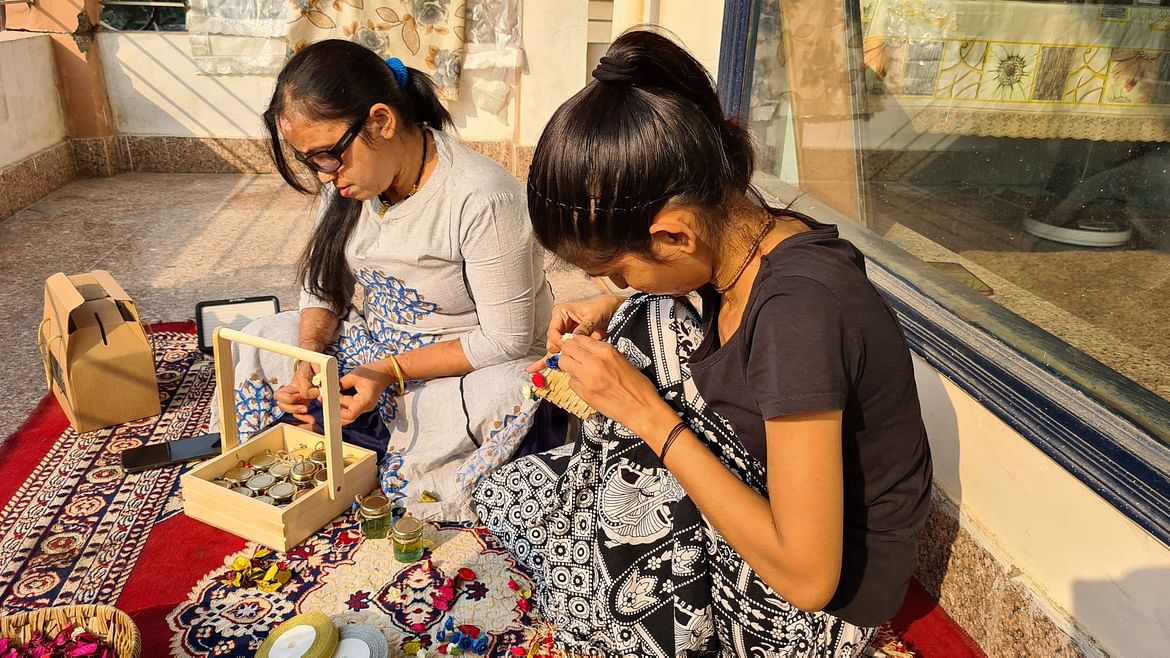 A Gift Story is a Gifting Venture formulated by Chhanv to mobilize the NGO's impact and operations We aim to transform our operation of the Sheroes Cafe into a thoughtfully crafted gifting portal called A Gift Story', to thrive in this crisis. Unlike other models present in the industry, we aim for a very rare personal outlook with our gifting range. A Gift Story is curated with the idea of empowering acid attack survivors by placing them in the focus of this venture, which will only heighten consumer experience but will also make survivors self-sufficient with every purchase from the gifting portal.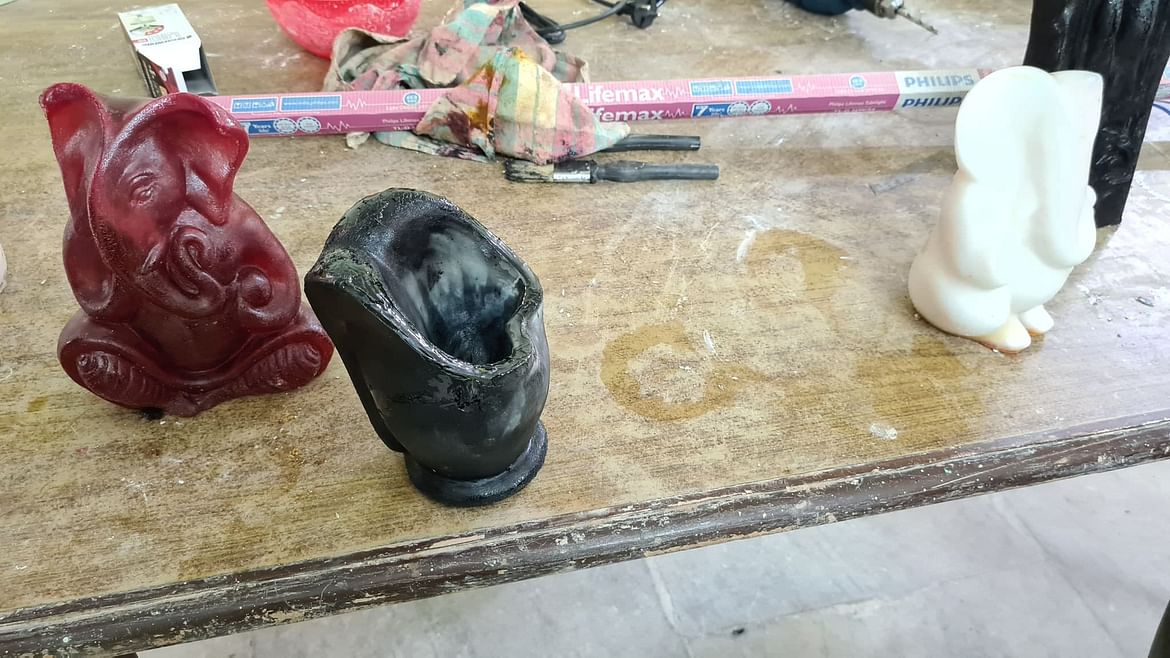 Losses Sheroes Hangout has faced
Since the lockdown began, both the outlets of Sheroes Hangout were closed. We faced grave difficulties to start the Lucknow cafe with the government guidelines but the results were not meeting our organizational needs. If it had not been the COVID, Sheroes Hangout would have running its business successfully but presently one of the worst-hit industries by the pandemic is the food and travel industry.
If we talk about the statistical comparison of the last year's sales figures and this year's sales are downward poles apart. Collectively, on comparison of sales from the month of April to September of last and this year, Sheroes Hangout suffered losses amounting to nearly 81 percent of losses in total revenues calculation. The total sale of this duration in 2019 was ₹ 45,92,932.00 while that of this year is ₹ 8,52,822.00
What Chhanv did in Lockdown
Chhanv Foundation has secured a year's salary of 30 survivors working at both cafes through crowdfunding and partnerships with stakeholders & organisations. The foundation has also introduced a helpline number to reach out to the acid attack survivors who were struck by COVID-19 led pandemic, not only reach-out organisation has also ensured monthly fellowship of ₹ 5000/- to other 30 survivors for a year.
What we are fundraising for?
We needed a new model. A model that can thrive in this global health crisis to provide employment and secure livelihoods of our survivors, at the same time keep our values of services intact. While researching for solutions, we landed on the fact that the gifting industry was operating self-sufficiently even in times of crisis. It surfaced that the need to buy gifts or the trend of gifting is here to stay and grow exponentially with time, as humans adjust to the new normal. The main reason could be the wave of anxious behaviors as a result of the uncertain nature of this crisis. People are seeking the emotions of endurance and a lasting expression of care, as they are gifting their near and dears.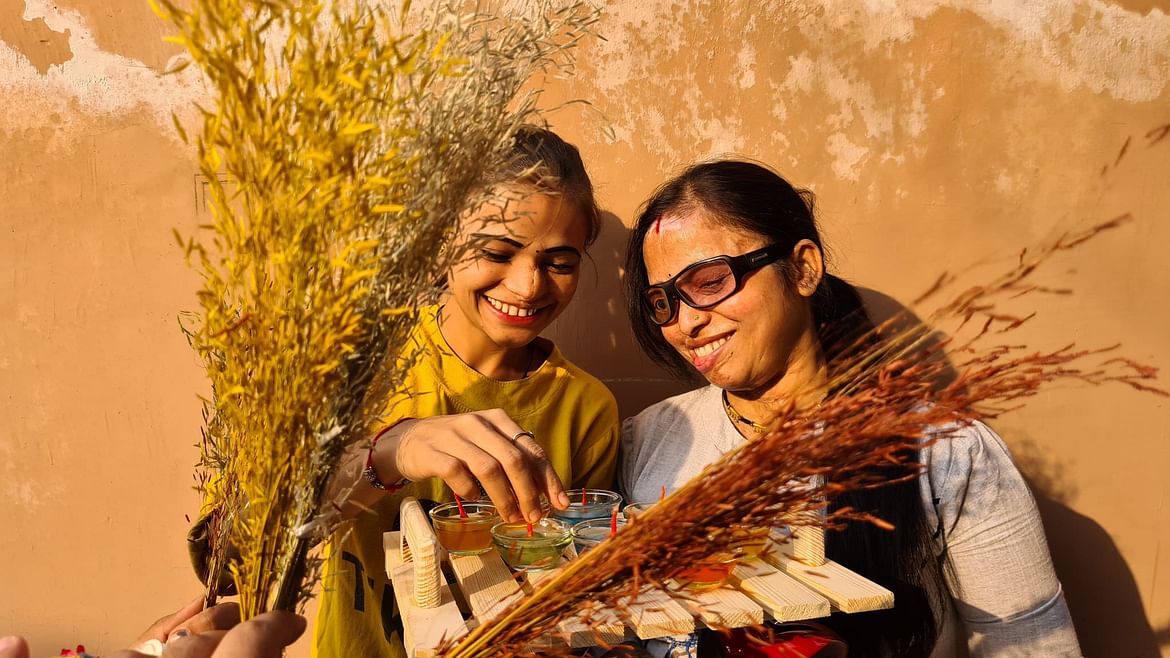 Why should you contribute
As the pandemic prevailed, the survival of these survivors became difficult proportionally. There are survivors who earn on daily basis to nourish their families. There are many survivors who are sole breadwinners for their families or they depend on one member to earn the bread for them. There are no rehabilitation schemes or programs started by the respective governments for the acid attack survivors is another facet of the harsh reality.
A Gift Story will not only transform our cause of bringing new opportunities to our survivors via this model that is thriving in these times of crisis but would also help in their holistic development as they engage themselves in the venture.
BUDGET
Initially, in the first phase, we are raising a budget of Rs Twelve Lakhs which is the one month budget of total budget required to ensure the purchase of raw materials & other equipment, Salaries of survivors who are engaged in the project, staff salaries who are supporting & training the survivors.
| | | | |
| --- | --- | --- | --- |
| S No | Particular | Amount Required for Initial 1 month | Amount Required for 5 months |
| 1. | Raw Material Purchase | ₹ 4,00,000.00 | ₹ 04,00,000.00 |
| 2. | Survivors Salaries (10) | ₹ 2,00,000.00 | ₹ 10,00,000.00 |
| 3. | Trainers Salaries (10) | ₹ 2,00,000.00 | ₹ 10,00,000.00 |
| 4. | Support Staff Salaries | ₹ 1,00,000.00 | ₹ 05,00,000.00 |
| 5. | Equipment Purchase | ₹ 2,00,000.00 | ₹ 05,00,000.00 |
| | Sub-Total | ₹ 11,00,000.00 | ₹ 34,00,000.00 |
| 6. | Administration Cost | ₹ 1,10,000.00 | ₹ 3,40,000.00 |
| | Grand Total | ₹ 12,10,000.00 | ₹ 37,40,000.00 |
Thank you
Ritu Saini
Campaigner
Chhanv Foundation