This Little Boy RIPAN DAS, From Konnagar, Hoogly, West Bengal was diagnosed with Retinal Detachment..
Presenting Complaint: Blurred Vision For Distance & Near
Presently, his check up done at Drishitideep Eye Institute, Dankuni, Hoogly, West Bengal..
Under observation of Dr. Subijay Sinha, the check ups are taken care.
As per discussion in between the Doctor & Family Person of the Boy, Tentatively on Friday (2nd October, 2020) operation for his eyes is going to start.
For This Operation, they need to arrange around 60,000/- INR.
Being from the very poor Financial background, they are not able to arrange the funds..
I request You all to stand by this family to help RIPAN to get back his eyes.
Details Of the Family Persons, Bank Details & Medical Documents mentioned/attached As below:
Family Details:
Pinky Das
Husband name: Munna Das
Patient/Son : Ripan Das
118/B/2 Haran Chandra Banarjee lane, Near-L Pukur
P.O. - Konnagar
P.S.- Uttarpara
Dist - Hoogly
West Bengal
Pin Code -712235
State Bank of India
Pinky Das
20328065661
IFSC CODE -SBIN0002078
Brunch -Konnagar

Medical Documents Images: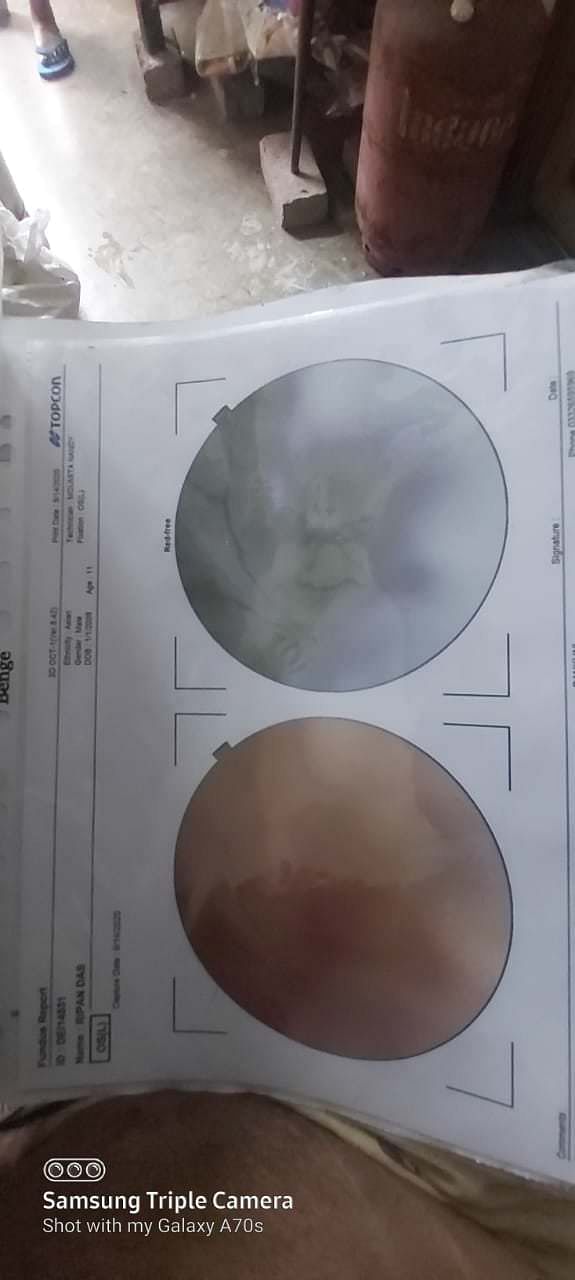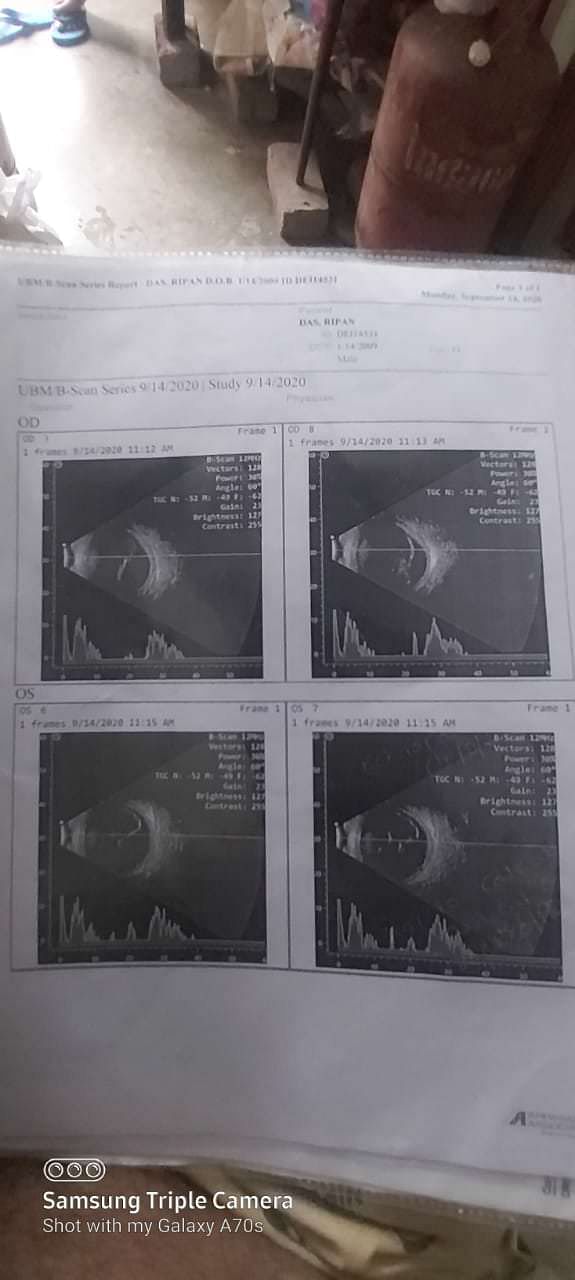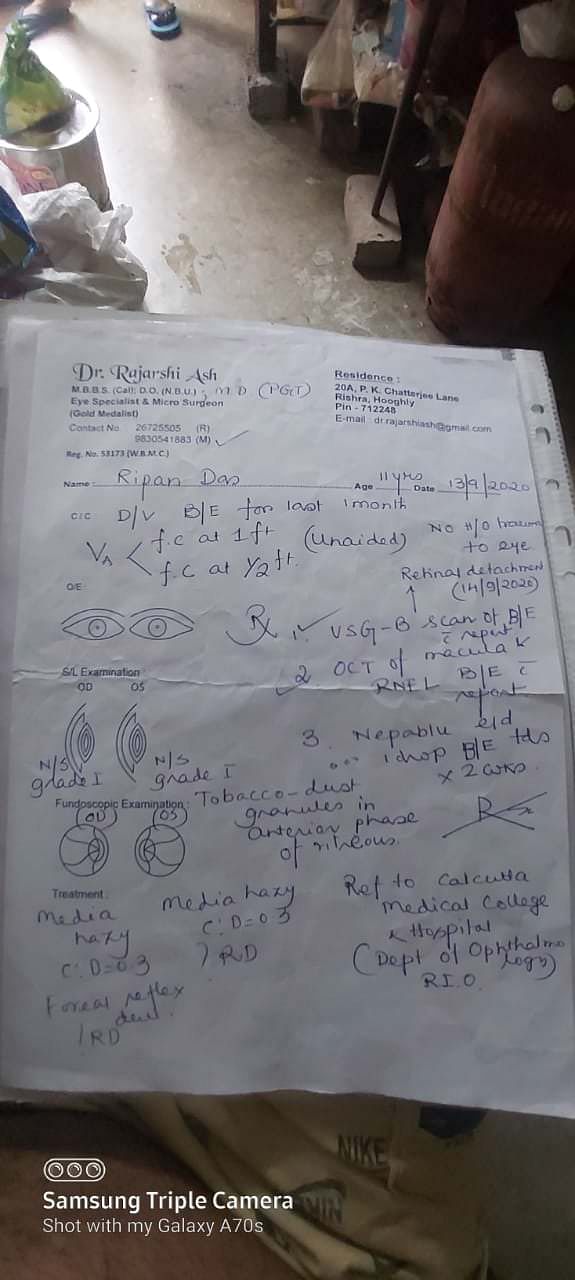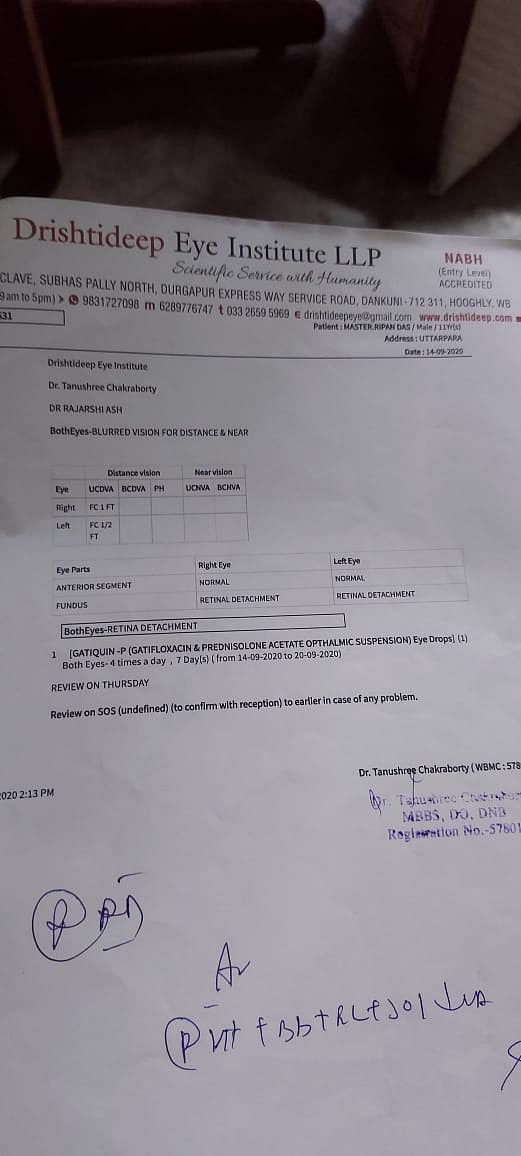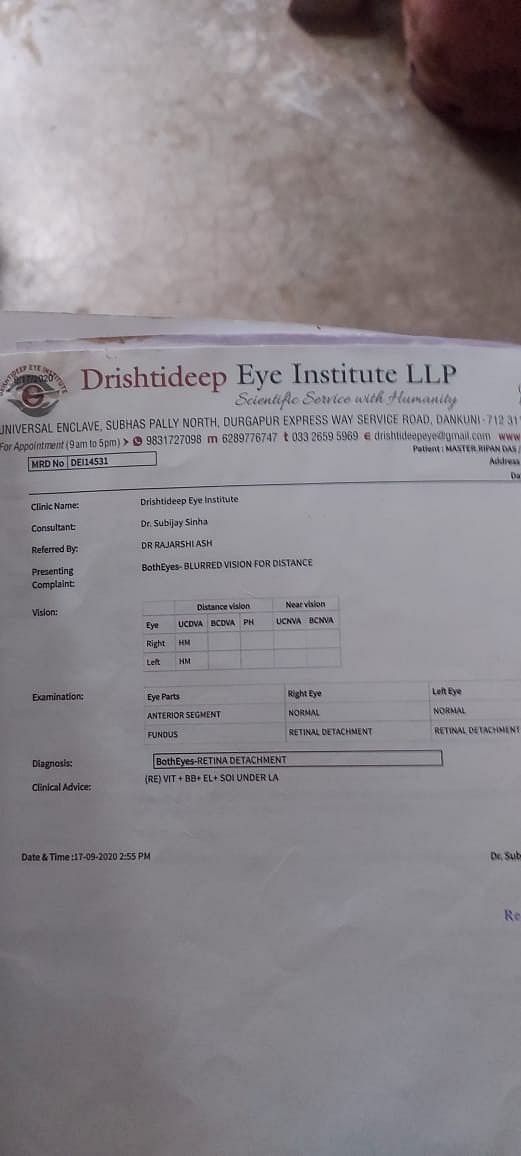 My Humble request to all of you to come forward and support this boy to get back his eyes..
together we can make it possible.
Thank & Regards,
Souvik Manna
Pintu Jana