"Mission Feed The Fasting 2020" ( Hyderabad - India )

The holy month of Ramadan has started in the ongoing lockdown of COVID-19 crisis with extraordinary challenges encountered by many middle & poor class families.
The scarcity of food remains one of the major hurdles to all section of the Muslim community, this leaves our brothers and sisters with little to no sehri & Iftar.
Since Ramadan We are distributing door to door "Free Suhoor-Sehri and Iftar Meals" to cater an average of 2000 Starving & needy people in Hyderabad entire Ramadan!!!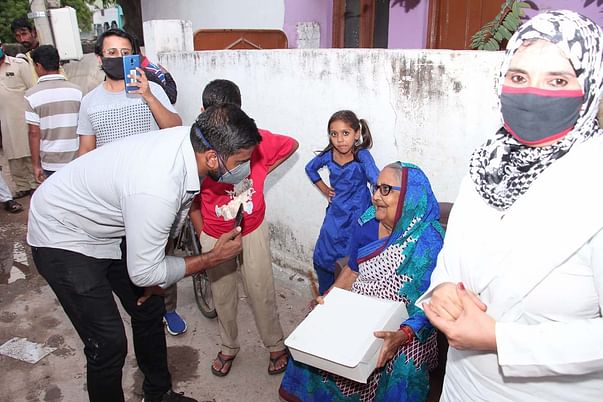 With our 100 plus willingly nonprofit working-volunteers team.
Join us & help us for donation to feed the more fasting person every day during this Ramadan.

* Donate Rs 40 to feed 1 person Suhoor-Sehri meal for a day

* Donate Rs 60 to feed 1 person iftaar Gift Pack Meal for a day which includes Dates ,Fruits , Meals and Water

* Donate Rs.100 to Feed One person Sahri as well as Iftar for a day

We have already fed about 40,000 members from the past 45 days. In this hour of crisis, we request you to stand up for our less fortunate brethren and help them survive this period of uncertainty

We humbly request you to give the gift of the sehri/iftar parcel to the less fortunate and most affected persons.