"Foundation25:11" is an individual organization initiated by Mr Kiusianang Kahmei, otherwise called Q-sian Kahmei, to raise funds for construction of an apartment building to institute "Foundation25:11 Christian Hostel" which will be run as a Private Christian Boys Hostel at Noney in Manipur, India.
My hand laid the foundation of the earth, and my right hand spread out the heavens; when I call them, they spread forth together. Isaiah: 48:13
I thought it is inappropriate and uncomfortable to ask for donations. But the inspiration with which I was touched quite recently egged on me to go ahead and ask for some endowment from friends, relatives and well-wishers who are indeed, willing to help me.

I know there are others too in this world who are more impoverished than I am. I wish they find help and comfort from more people like you. And if it is God's will, you might also want to ponder over my case and see if I do deserve some help. Please read my briefed story "From a Kitchen to a Classroom".
I am a loving father of three from Northeast India. I do not want to make it too lengthy by speaking about my region. But I would rather speak of the wonders that God has worked in my life.
With none to satisfactorily support my studies after high school due to extreme poverty and partly because of my lack of patience and perseverance, I left my family in 1998 and went to my forefather's village. There I got an opportunity to proxy a teacher in a primary school for four months. I started liking a girl who was orphaned by her mother. I left the village with her in 1999 after seeking the permission from her father and went to Noney, a village town along Imphal-Jiribam road (NH-37) in Manipur, India.
The place was new for us and we were like total strangers there. I had no cash at all. The little wealth that I raised from a proxy teacher job was all long spent at the first village itself. Even the bus fare to reach the new place was borne by my female companion to whom I promised a brighter future. But there was nothing I could do to make a living. I nearly gave up and thought I would go back to my parents. But something did happen.
One day as we were almost deciding to go back either to my parents' or to her village, a policeman came up and asked me if I could cook. So I started to cook at a police outpost where 20 to 30 male police personnel were posted to check and maintain vehicle entry. I was paid a meager monthly remuneration of Rs 600/- (approximately 8.5 dollar) only. I was allowed to join the mess but my wife was not. I knew this was too small for such heavy laden duty but there was no other choice. I had to earn some extra bucks by doing this and that during the free time that I found between meals.
For two complete years I cooked at the outpost without a day break, not even on Sundays, Christmases or New Year days, lifting up heavy pots, washing dishes, cleaning up the weekend party leftovers and maintaining orders in the kitchen cum mess hall.
After two years I refrained from the job and started to work in a hotel with my wife. We continued cooking and serving in the hotel for three years. Literally speaking, I spent two years cooking at a military outpost and three years in a hotel.
Life was still hard but it was much better. We started sending our little daughter to a kindergarten. And I got an opportunity to study again after a tough procedure due to a gap of four years study break that I had. Two years later (2004), I completed a pre-university course.
That year, a private school founder (Sharon English High School, Noney) visited the hotel I was working at and asked me if I wanted to serve in his school. I unenthusiastically told him that I was not even a graduate and therefore would not qualify. But he insisted that I should submit an application so I did. They recruited me for a monthly salary of rupees 1500/- (approximately 21.4 dollar) only. It excited me so much though I was the least paid teacher there.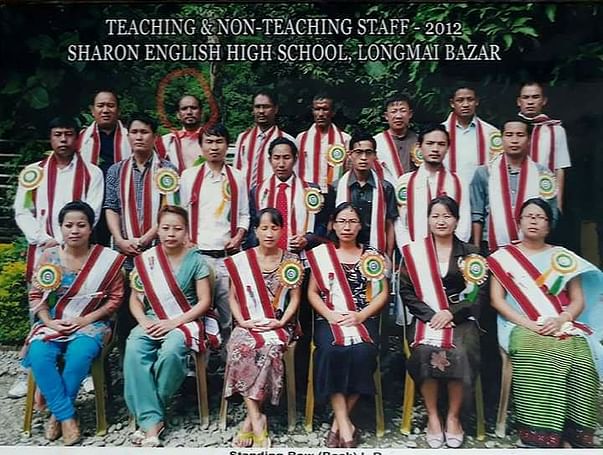 Q-sian (3rd from left, middle row) at Sharon English High School, Noney
Simultaneously with my teaching job I also continued with my studies and completed a three year degree course later in 2007 and then a post graduate degree from Indira Gandhi National Open University in distance learning mode. All these struggles have taught me at least to write or speak in plain English. I thank God for the lessons learnt from this life's little experience.
I am still teaching but in a different school now (Berean Baptist Academy, Khumji, in Noney District) where the pay scale is a little higher than the previous school since I need a greener pasture to feed my fast growing children. I have three kids - two girls in their teens and one 9 year old boy.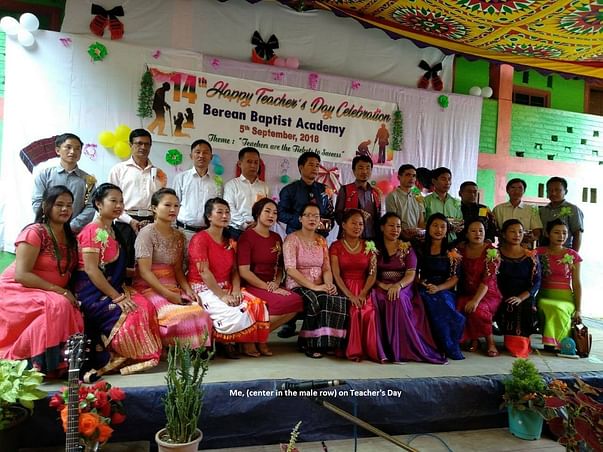 Q-sian (6th from left or right, male row) at Berean Baptist Academy
Now, the hard part is: A private school gives no future guarantee, no pension or any retirement fund. The day I retire is the day I stop earning. The COVID-19 and its subsequent nationwide lockdown has made me think of the vulnerable nature of this profession. Teachers are not getting paid ever since lockdown began. It is really unfortunate that the government takes no notice of the hardship being faced by private school teachers, ignoring the fact that the government body itself is the product or byproduct of private schools.

In order to contribute and achieve more in life, I sure need certain plans which I believe God will help me carry out. So I have landed here with a PRAYER which He will answer through well-wishers, friends and relatives.
PLEASE DONATE FOR A HOME-CUM-HOSTEL CONSTRUCTION
I am planning construction of an apartment building at Noney where I shall run a private hostel under the banner: "Foundation25:11 Christian Hostel" which will accommodate 30 - 50 boy students from Christian community.
Noney is becoming a busy commercial hub and is soon to be a tourist hot spot due to its locational advantage and also because the World's Tallest Railway Girder Bridge is under construction here which situates along the Imphal-Jiribam BG Railway line. It is also an important education centre where people from the surrounding villages are sending their children for schooling. But many of these children have no proper place to stay. School boarding and other accommodation facilities provided by the schools cannot meet the demands of such a great community of students. A good hostel is and will be the need of the hour now and after.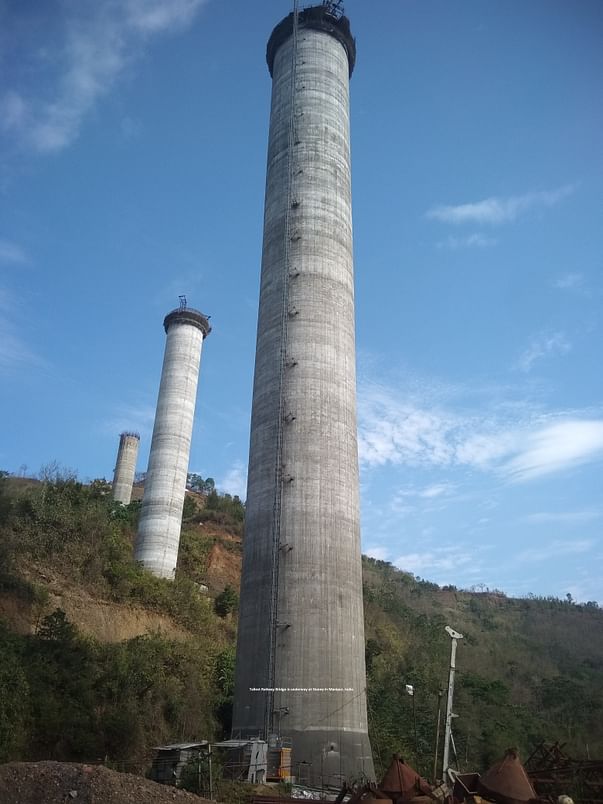 World's Tallest Railway Bridge under construction at Khumji, Noney
It is not being exaggerated that I have seventeen years of experience working with students who are educationally attached to me and I am well acquainted with many of their parents who want me to open a hostel where they might keep their children.

If you think I am worthy of some help and donation for this foundation, if God speaks to your heart, please do donate for this God-inspired plan. In good times perhaps, I shall be able to pay you back. Even if you are not willing to help or donate, there might be someone somewhere who is willing to. So please at least share the information.
"And whatever you do, in word or deed, do everything in the name of the Lord Jesus, giving thanks to God the Father through him." Colossians 3:17
To donate, please click the "Donate now" button seen on the page.
Sincerely yours,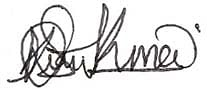 Q-sian Kahmei