About Me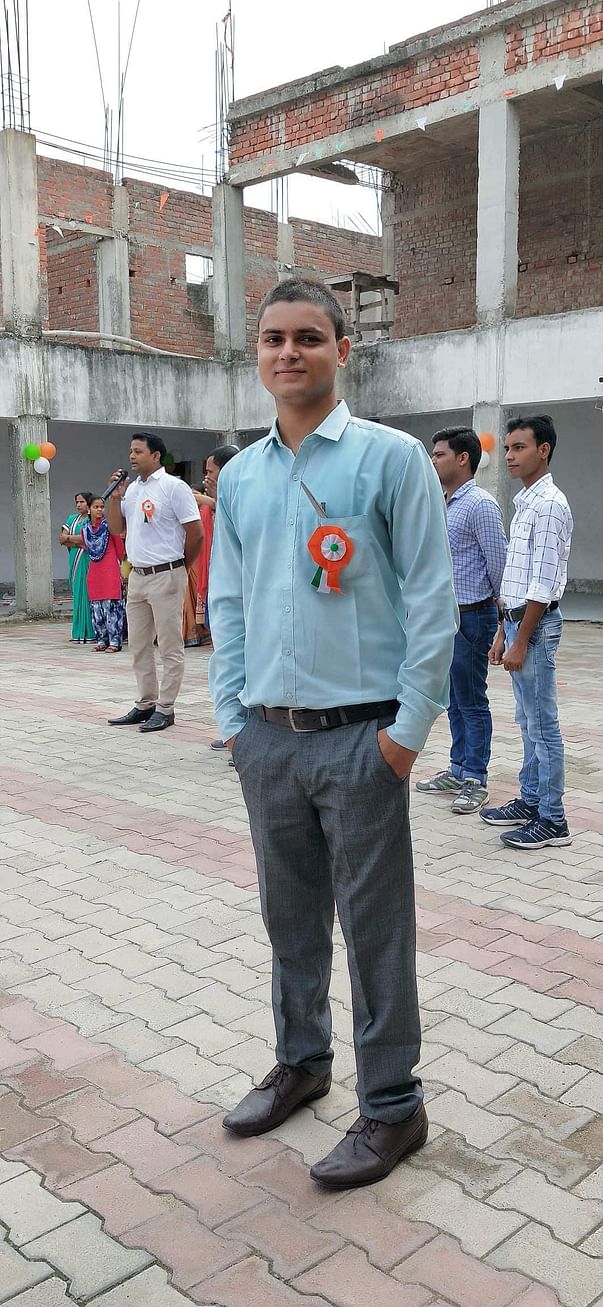 My name is Gulshan Kumar Shrivastava. I'm 22 years old. I'm a teacher as well as student. I have completed my Graduation from Magadh University. I'm affectionate in helping needy and women. I hail from a small village of Gopalganj, Bihar but moved to Nalanda, Bihar in 2015 with my family for my further studies. I started working with a school named Bodhisatwva International School, Nalanda, after working 2 years with this institution, I left it. And I joined Maa Sharde Vidya Mandir, Nalanda, Bihar as An Assistant Teacher of English.This was soon after I finished Class XIIth. Since then I have been working as An Assistant Teacher of English.
I started working with a private school, called Maa Sharde Vidya Mandir in Nalanda, Bihar. This was soon after I finished Class 12th. Since then, I have been working as a teacher.
One day I was returning from school and I saw kids working and a thought suddenly came in my mind that there are many such children out there who are deprived of education because of lack of money, was really saddened me and that was when I decided that I would work for the society in some way.
Then I started researching and found that it could be only done through a NGO.
Now I have decided to start a
NGO
, named "
Sudha Educational and Welfare Trust"
to help the Underprivileged Children and Women.
Our Vision
SEWT
wants to bring change in the underprivileged society by enabling Civil Society to engage proactively in the change process.
Our Mission
1. To bring about positive changes in the underprivileged children by empowering them with education and providing them mentorship and support so as to help them identify and achieve their real potential.
2. To offer a platform to well intentioned educated adults so that they can contribute to meaningful Social Change.
3. To solve the issue of child healthcare by empowering local communities and spreading awareness regarding the issue.
Our Objectives
1. To provide Social, Educational and Economic Empowerment to Women and Children.
2. To safeguard the rights of the child and provide for the well being of children in need, more particularly,
a) Children exposed in any form of abuse b) Children deprived of education
c) Children suffering from ill-health, physical and mental.
3. To identify the beggars and impress upon the significance of dignified living and persuade them to take up an alternative livelihood and to take such measures so as to equip them in attaining such means of living.
4. To empower the differently abled by providing,
a) Medical aid and appliances
b) Vocational training and employment opportunities
c) Legal aid.
Budget
1. Education-- 2000 for a child for one year
2. Medical--1200 for a child for one year
3. Clothing and footwear-- 540 for a child for one year
These will be provided twice in a year.
4. Books -- 500 for a child for one year
Books will be provided a child once in a year.
Your 4240 rupees will provide a child, Education, Medical, Clothing & Footwear and books for a year.