Hi there, This is from the Founder Of Nabaparibartandhara for over 13 years, Kolkata, West Bengal. Thank you in advance for taking the time to read my appeal to Nabaparibartandhara which has been dedicated to helping children achieve their dreams for many years.
_____________________________________________
Every Child Deserves A Chance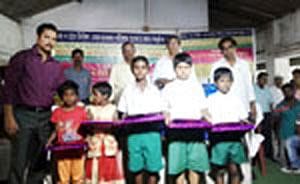 "There can be no keener revelation of a society's soul than the way in which it treats its children."
Nabaparibartandhara is trying to nourish
those who can not afford to send their children to any school because of basic survival needs.
It involves the way information is learned and processed and affects abilities used for learning, such as reading and writing. Nabaparibartandhara is just about giving, giving to those who need it and those who want it.
Nabaparibartandhara Is a Non-political Philanthropic Voluntary Organisation Established Under Aim of Multipurpose Academic Endeavour. This Organisation Was Set Up in 2000. Since 2005 We Have Successfully Conducted State Wise Talent Search Examination as Per the Government Syllabus for the Students of Class I-x.
For Success in Future Life, Every Student Have to Appear in Different Competitive Examinations Like Net, Set, Tet, S.s.c, P.s.c, Etc. & They Have to Sit for Government and Non-government Examinations Under.
M.C.Q System to Be Evaluated Through O.m.r Sheet but Most of the Students of This State Are Not at All-Aware of This System, So We Are Keen to Make Them Fully Acquainted With This System So That They Can Successfully Appear in Any Examination.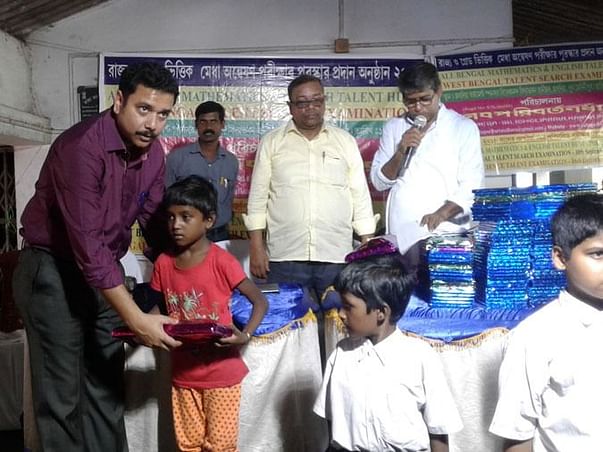 The Main Objectives of Our Academic Missions Areas Under-
To Examine the Capability of All Students.
To Arrange for Centre at Other School.
To Make Them Acquainted With M.c.q Questions and O.m.r Answer Sheet.
To Evaluate Oneself Through Statewise Ranking.
To Receive Results Under Respective Name.
To Be Felicitated With Some Gifts in a Function in the Presence of Distinguished Personalities.
To Inspire the Backward Students So That They Can Come Back to the Main Stream.
To Diminish the Propensity of Dropouts.
Some Features Which Make Us Different From Others
1. Exam in O.m.r Sheet.
2. M.c.q Question Pattern.
3. Result Publish in Website.
4. Sms Result Facility.
5. Online Admit Card Correction Facility.
6. Online Form Fill Up.
7. Every Useful Information Can Be Download From Our Site.
8. We Have Our Facebook Page.
9. Anyone Can View Our All Function and Others Photo and Videos.
10. Student and Organizer Can Get Sms From Us for Update Information.
11. Online Classes
12. Exam Through Our Own Android App
We Do Some Social Works Like--
1) Tree Planting in All the Districts.
2) Free Distribute of Study Materials to the Poor Children's
We Nabaparibartandhara want to develop a system of education in which students will able to analyze their problems by themselves and thus able to develop their thinking skills and reasoning skill. we don't want to make them into robots instead of this we want to develop their own thinking skills.
Just like it takes a village to raise a child, it takes a village of advocates to raise a child who struggles.
It's our duty to help anyone who needs help. so we are appealing to you to please help us by giving whatever you could.
Thank you for taking the time to read this letter and for giving a child a chance he deserves.