The COVID-19 outbreak and the nationwide lockdown have hit hard on the lives of the transgender community. PeriFerry, a first-of-its-kind social enterprise in India that creates employment and upskilling opportunities for the transgender community and enables LGBTQIA+ inclusion in the workplace, has been working with organizations and donors to bring relief, medical support, inclusive vaccination, and healthcare to some of the most affected transgender community members in and around Chennai.

To support their work, get 'To India, With Love'- paintings of botanic imagery, native to Southern California, created by Chitra Gopalakrishnan- a fine artist, graphic designer and co-founder of Kara Weaves.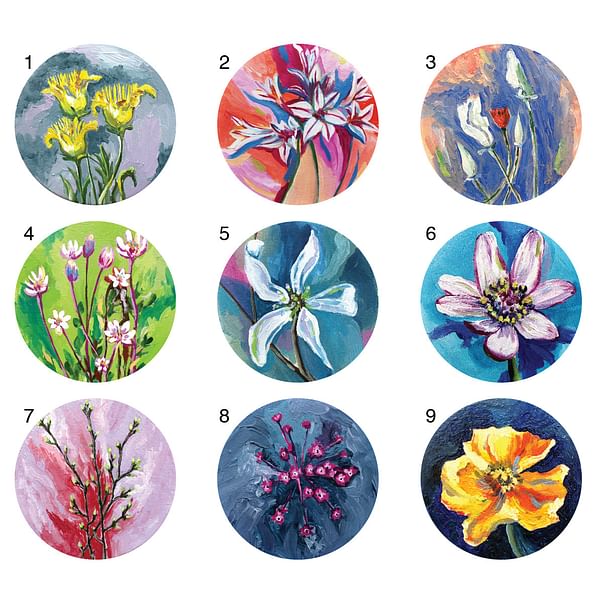 Viewed as symbols of love, resilience, and strength, these motifs work as analogies to human tenacity, courage, and unconditional love.
The painting(s) printed on canvas of diameter 8 inches (stretched and framed) will be couriered to you when the lockdown ends and the Covid situation is under control.
100% of the profits will be donated to Periferry. Once you have made the payment, mail your selection (from 1 to 9) along with your mailing address to
compassioncontagion@gmail.com