When we started to work for stray animals in Raipur we didn't thought we would come this far that people and animals will become highly dependent on us for saving animals around them. We are working in Raipur since 2013 and got our organization registered in the year 2015.
Since that day we never looked back, we have been saving animals from vulnerable conditions. Every animal rescued by us had a traumatic past. We have animals who are being hit and run, who have been living with cancer, with skin infections, with ailments, who have been victim of human cruelty, who have been abandoned and many more.
We have helped 4000+ animals and have 70 permanent resident dogs who can not walk on their own.
Being the only animal rescue organization in the city we have to be 24x7 prepared for animal casualties. If we fail to reach, the animal suffers and dies waiting for help.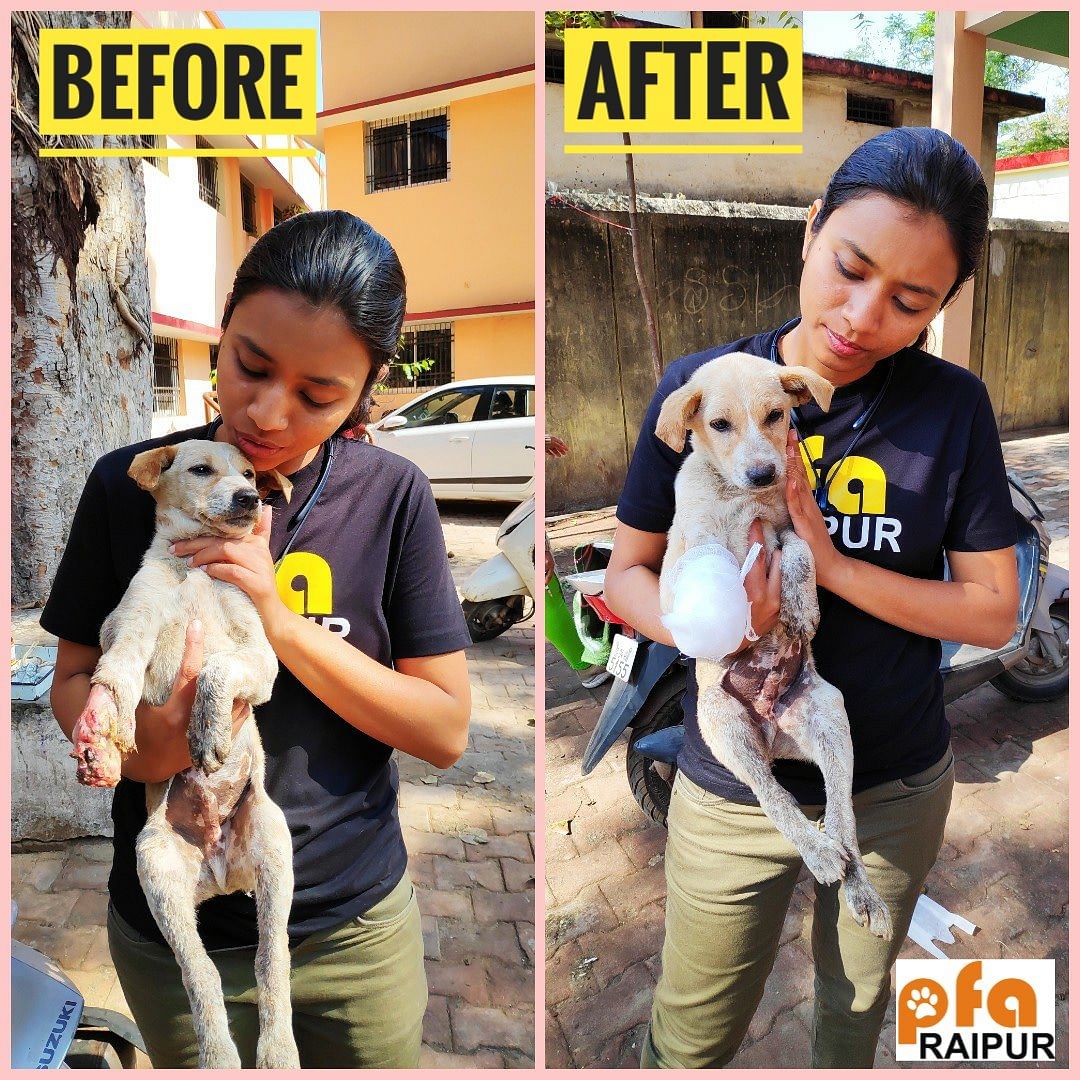 In this lock down our work has increased tremendously. We are rescuing animals everyday, feeding the animals on roads, performing life saving surgeries & treatment, shifting animals at our sanctuary who have got disabled for life and burying animals with dignity who die.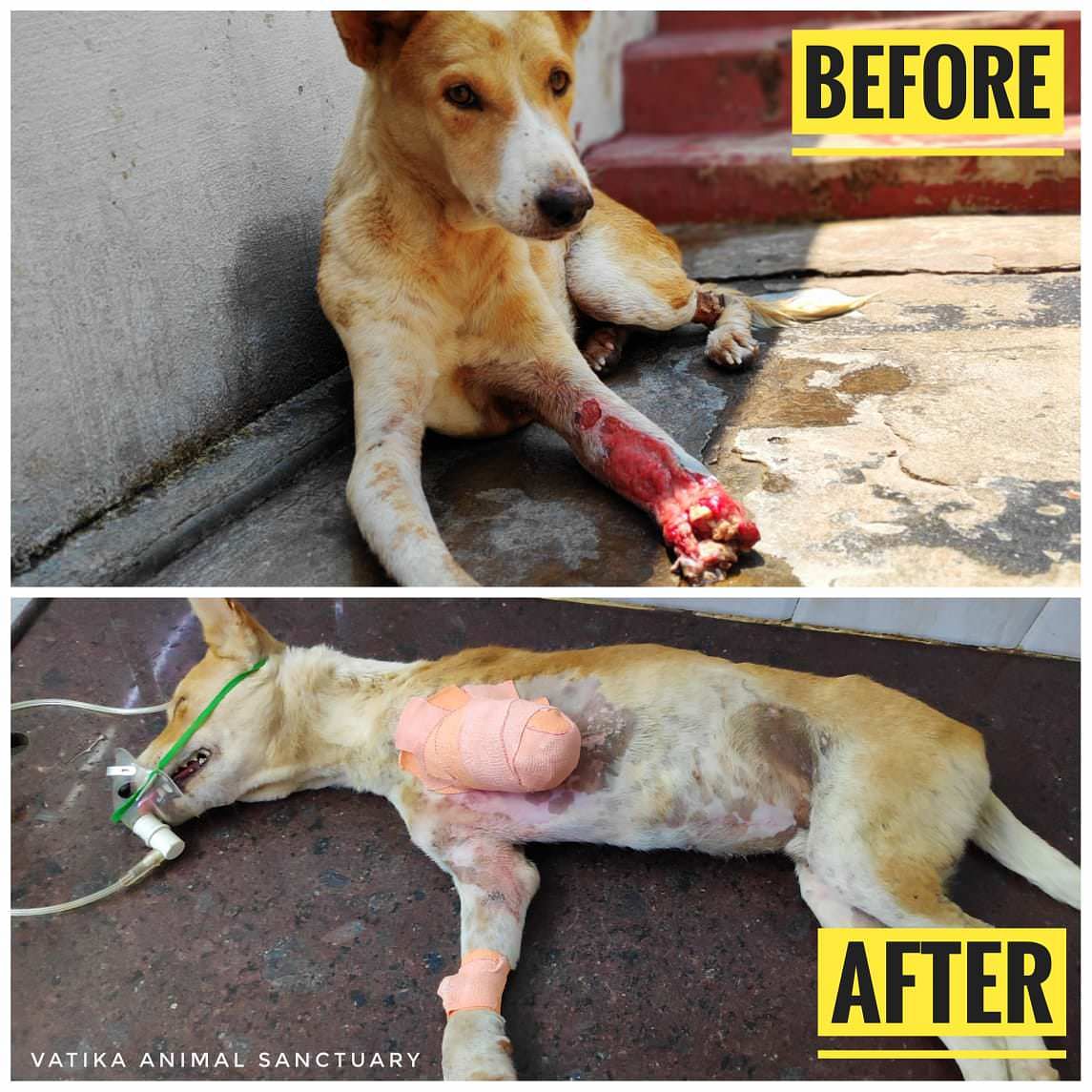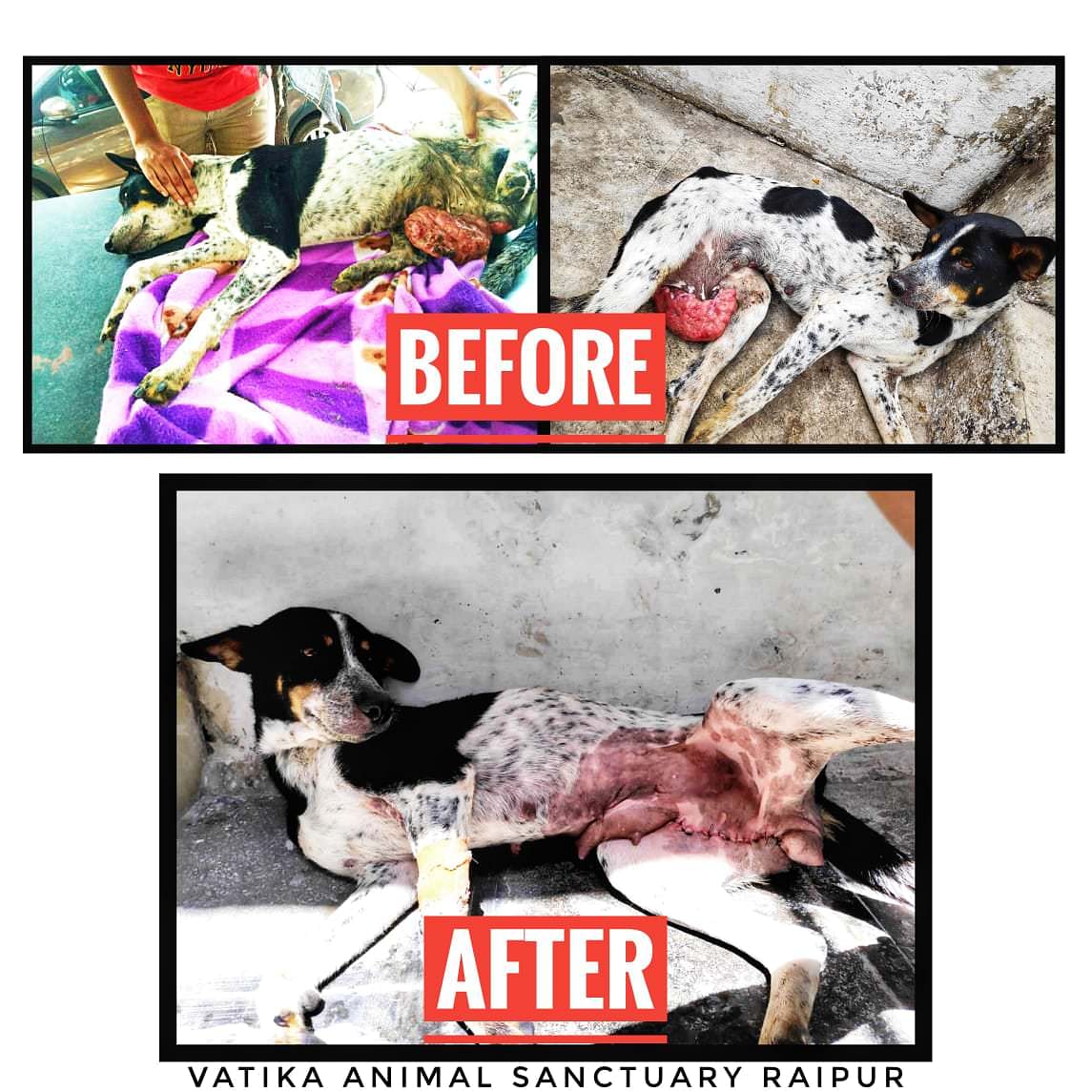 VATIKA ANIMAL SANCTAURY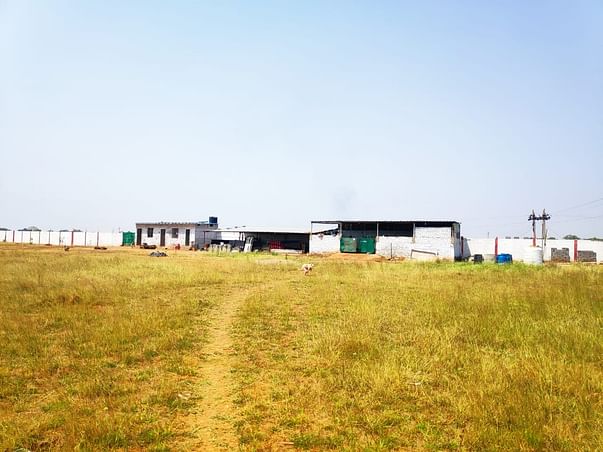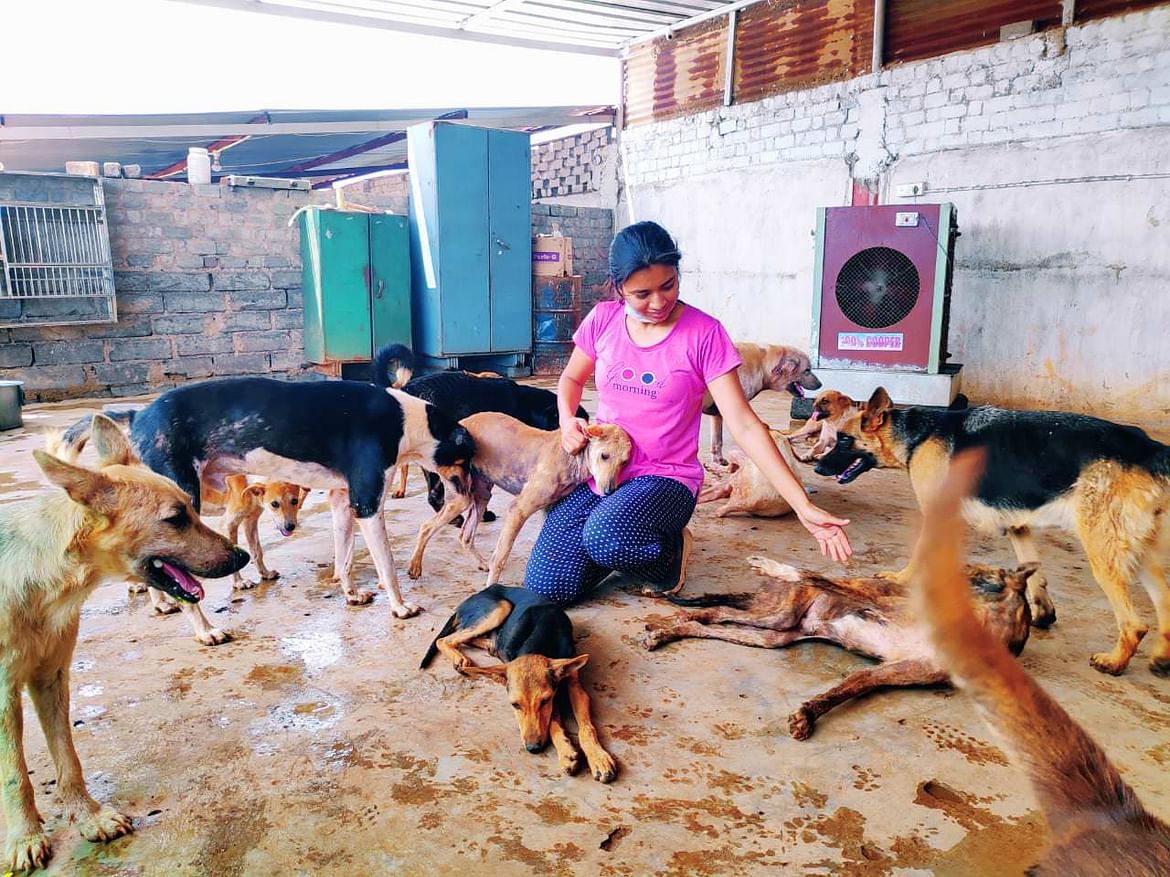 The sanctuary has been a result of constant hard work and loads of sacrifices of founder members who have put their savings, time and energy for creating a place for disabled animals. We struggled 4 years to get a land and resources to build a small shed. This is the only place in entire Chhattisgarh where any disabled animal, blind animal can be adopted.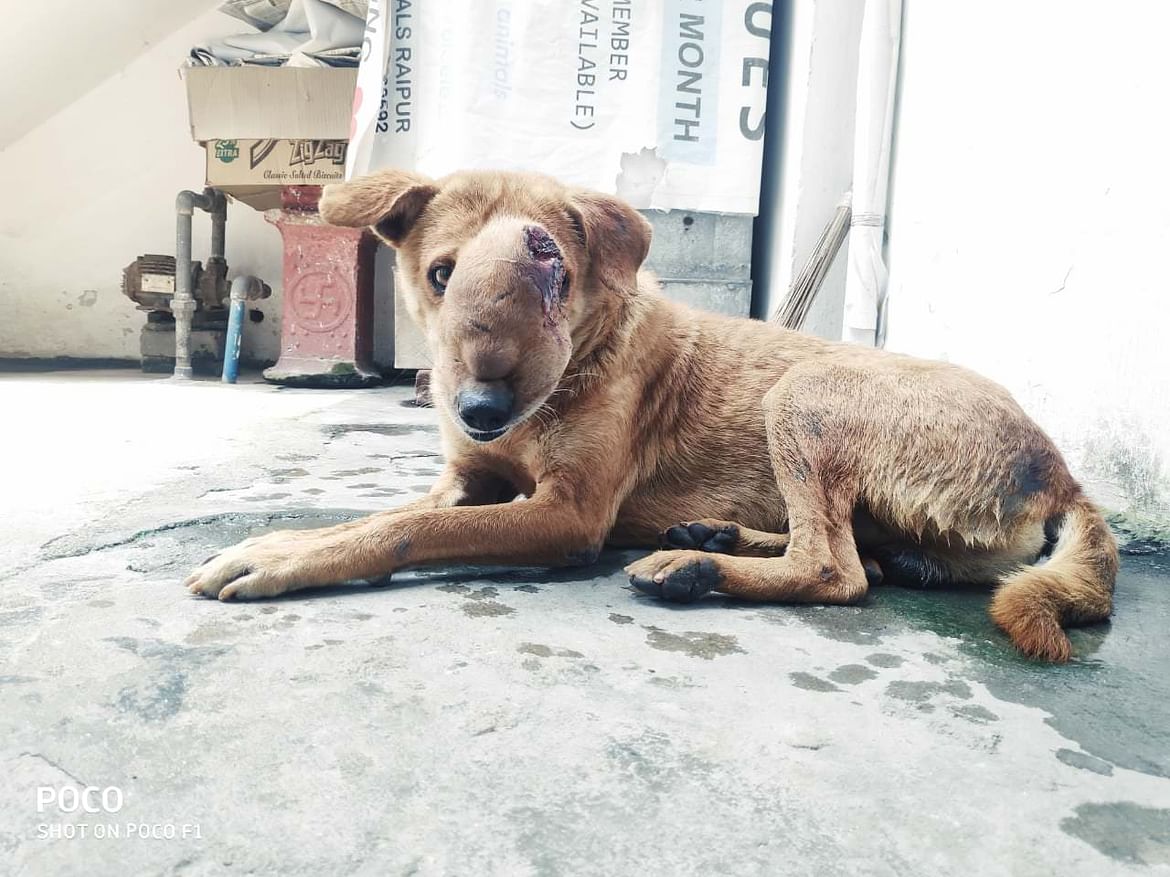 Now the place needs to get covered with walls and few more sheds has to be constructed at the earliest for upcoming animals especially motherless puppies, abandoned dogs, cows and bulls. We are not ready to face monsoon and winter, we fear our weak animals may die if they are not kept in warm spaces.
We get no govt grant or aid, even our donors do not donate every month. We depend hugely on this campaign to take care of our existing animals and rescue and treat animals on streets.
Any donation done is a huge help to poor animals. Please help us.