This fundraiser will benefit Community Tourism of Mopungchuket Village under Mokokchung district, Nagaland state, India that has been severely hit by the COVID-19 induced lockdown.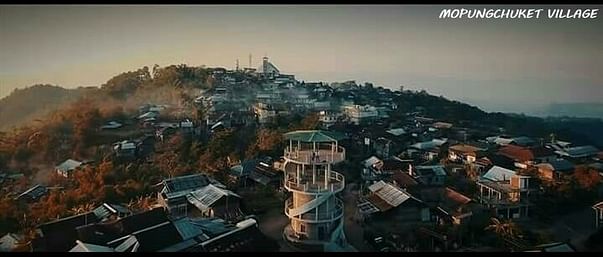 Our Story:
As the COVID-19 crisis began unfolding in alarming proportions during mid-March of 2020, and the government imposed the nation-wide lockdown, we were caught off guard and our source of income dried up overnight. Our nascent community tourism was severely hit when we were just starting to take off and all our self-sustainable community tourism efforts were brought to a grinding halt by the pandemic induced lockdown.

Today, as the government has relaxed the lockdown restrictions because of the improved situation, we are back on track albeit with empty hands. The COVID crisis condemned us into the deepest end of the adversity pool but we remain devoted to the cause of community growth and progress through tourism.
However, even as we steadily reopen Mopungchuket tourism, restarting it after almost two years of incredibly challenging times is as tough as starting from scratch. Thus, we need your support.

We request you – friends, well-wishers, in-laws and native citizens of Mopungchuket - to kindly contribute whatever amount you can because we urgently need your help today. For us, every single rupee counts.

Please donate today to resuscitate community-based tourism efforts of Mopungchuket village. Your contribution will make a huge difference!
We rely on your sense of community, love and kindness. Thank you.

Objective:
All donations received will be invested exclusively for reviving Mopungchuket rural tourism that has been hit hard and nearly decimated by the COVID-19 pandemic induced lockdowns.

We seek to raise an amount of Rs.3,00,000/- (Three Lakh Rupees)
Duration of the crowdfunding campaign will be for 2 months, starting from September 27, 2021.
To know more about our distress, please follow the links below.
https://morungexpress.com/mopungchuket-village-community-tourism-takes-hit
https://timesofindia.indiatimes.com/city/guwahati/hit-by-pandemic-rural-tourism-in-nagaland-stares-at-uncertainty/articleshow/78165216.cms