MA FOUNDATION HAS TIED UP WITH AMAZING NGOs WORKING AT GRASSROOT LEVELS LIKE ROZGAR DHABA IN UTTAR PRADESH, ROTI BANK IN MAHARASTRA, DEVELOPING INDIGENOUS RESOURCES INDIA, PUNJAB , AND OTHER NGOs
About Ma Foundation

Come, Wipe a Mother's Tear

Nothing is more heart wrenching than a child who in pain, cries " ma!".
Nothing is as distressing as a "ma" with tears in her eyes, anguished over her helplessness in looking after her little ones. The Ma Foundation aims to reach out to migrant mothers hit by Covid 19.

Our WhatsApp Campaign generated Rs. 33,68002. To reach our target we need Rs. 16,31998. GIVE US A HAND!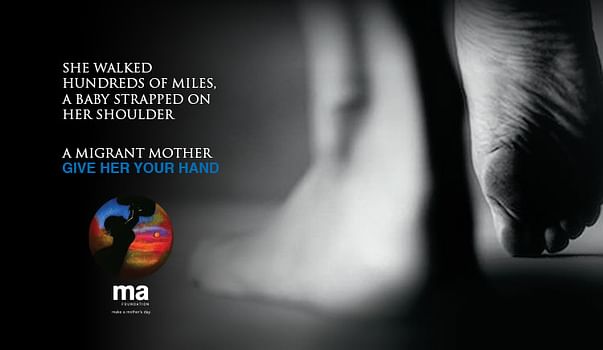 They have had to give up a daily wage they banked on and had to flee back to villages. With families to look after and starvation starting them in the face. Our project aims to help destitute migrant women and help to sustain them till they get back to work.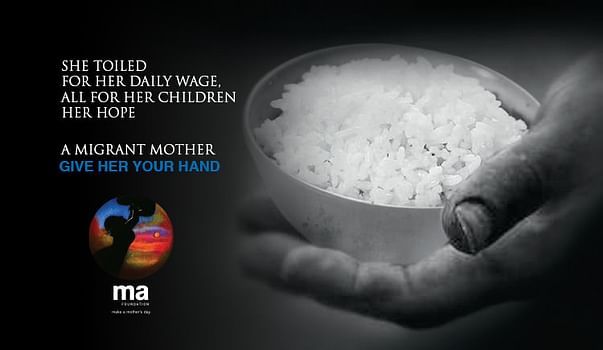 The Ma Foundation is a Godmother to mothers. Whenever there is a mother' s pitiful cry, we reach out a hand. To support her through dark days.Till the smile is back on her face.

A mother has a very special place in every community. No wonder it is said that the hand that rocks the cradle, rules the world.

Helping a Ma, indeed helps a whole generation.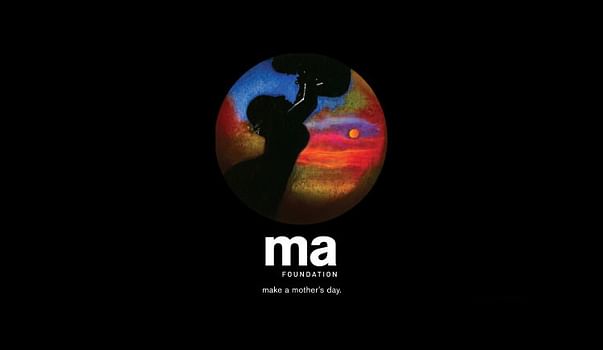 To avail tax receipts, please reach out to
desaiparas2909@gmail.com