This fundraiser is for my mother, MALTI DEVI 70 years old, she got a brain hemorrhage two days back which lead to her inability to move and talk. Doctors decided to conduct brain surgery for her, but the Rachit Hospital had to refer to a bigger hospital, hence my mother was shifted from DEORIA to LUCKNOW and now for affording the post brain surgery expenses we need the money. Till now we have arranged and are now left with few thousand rupees only.
In these times of pandemic, we all are going through the financial crisis, this would be very heartbreaking to not being able to cure my mother due to money. We need to raise in total 3 lakhs for the whole treatment.
Here are a few images of the patient and her reports from the previous hospital.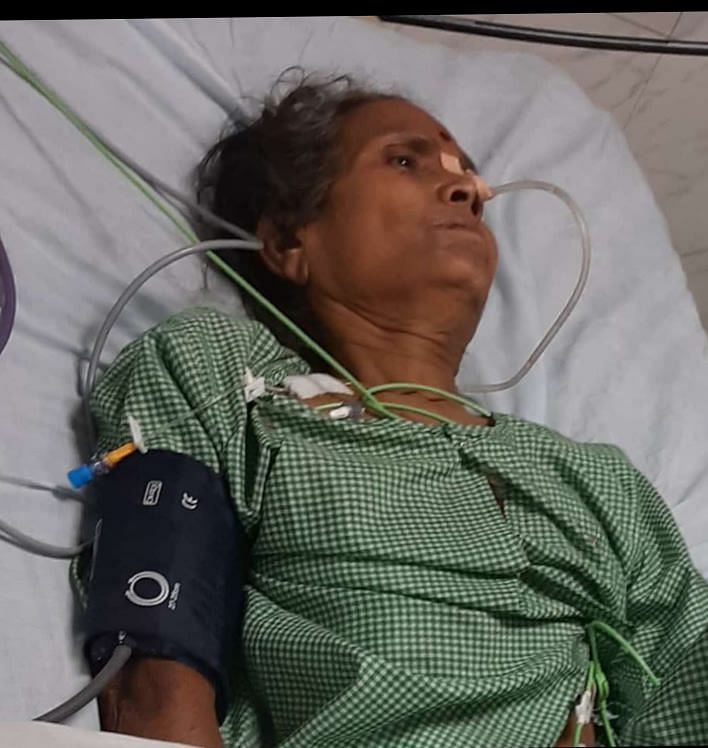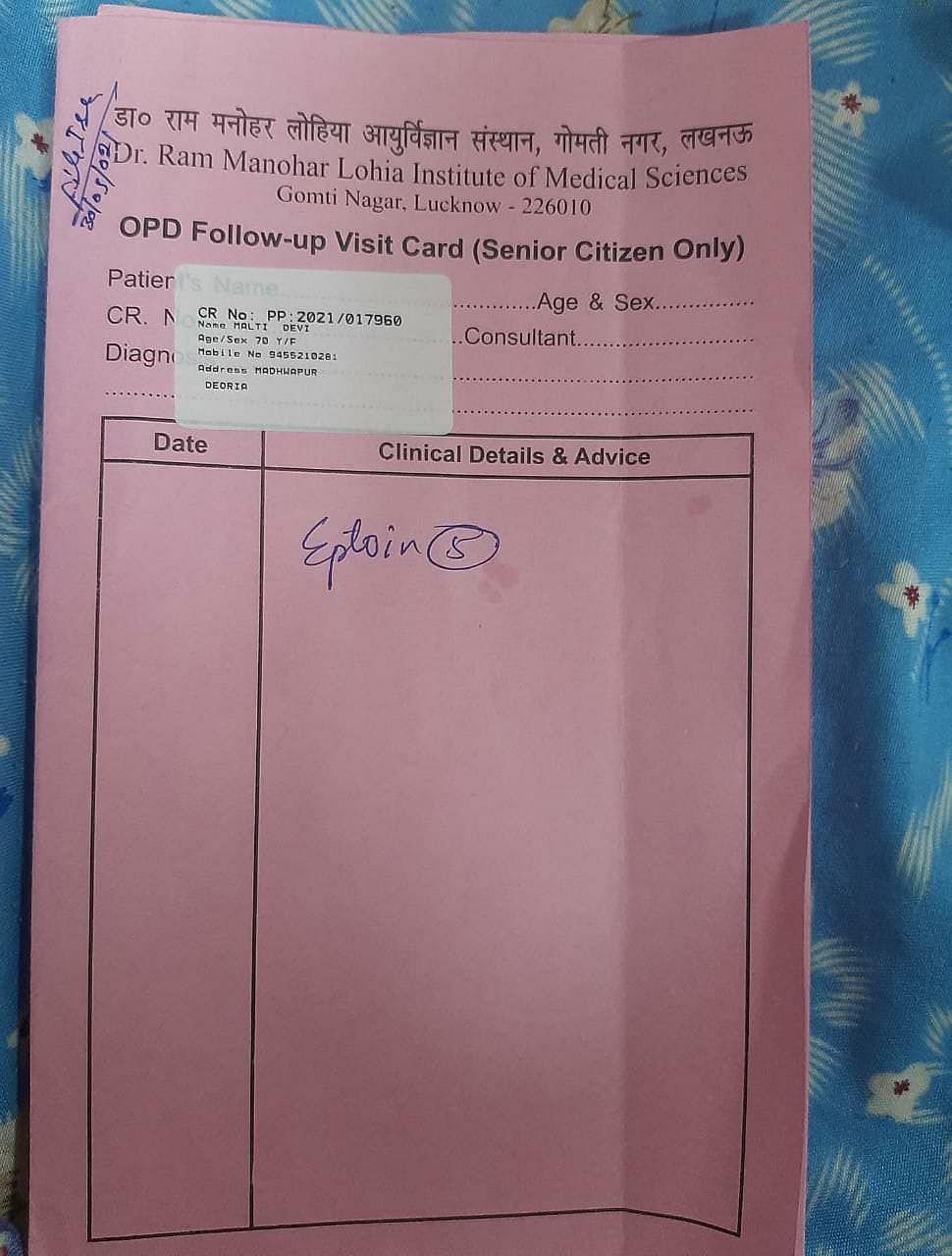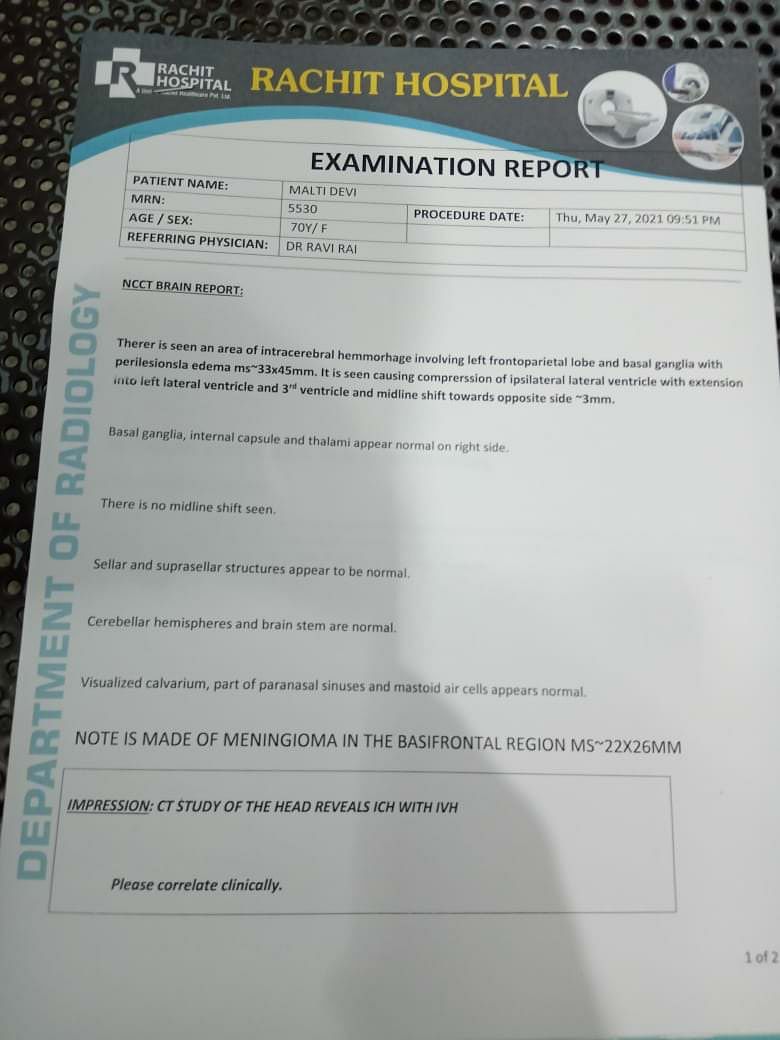 I would really be grateful to each one of you for your contribution, amount doesn't matter, contribution does.
thank you