My name is Sneha. I address myself as an orphan bought up in a missionary boarding school which took care of my whole survival & education.
As I got a secured job as a lecturer, I started visiting isolated migrated Mason's sheds & Remote slums to teach for underprivileged kids.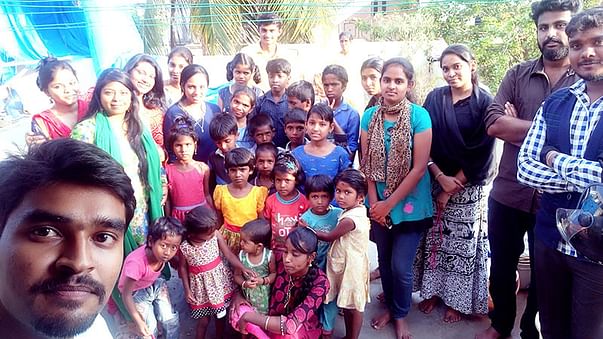 So this is how I started my part of the struggle to work towards abolishing illiteracy & child labor. I took an initiative to support the educational support of few girl children but later as it happened I started taking care of the mere basic necessity of food, clothing, a shelter for a few desperate, malnourished, deserted kids.
Now, here there are of 59 girls & boys of all age group, sheltered studying under our tiny organization called as 'Sri Sai Sneha Samsthe/Foundation' registered under Karnataka Government.
(Nest for Kandamma's): I've rented 2 houses for this purpose & continue staying single all through my life as a part of my smallest service towards helping deserted kids as a guardian for their future secure life.
We request to support our struggle by contributing generously so the foundation can buy the below items to support the children
Food Grains
Stationery
Basic Medical aid
Toiletries
Education Support
Clothes