Lakshmeshwar Sahoo is a road side tailor in Vasundhara Enclave, Delhi. He, with the help of his wife, Soni Devi, does odd jobs of repairing and stitching clothes.
In spite of all the odds, he has ensured good education for his 2 Daughters and 1 Son. While the elder one is studying in Class 12 of a Government School, the other two managed admission through EWS Quota in Amity and Somerville School. The kids are not only good in studies, but have numerous awards in extra-curricular activities too.

Now, with the present situation, the past few months have been tough for the family. Neither he gets enough work, nor his kids are able to study properly, because of online classes.

Have known him personally for over 15 years now.
If you want to step forward to help him, you can do it any way possible.
1) Visit his shop for any stitching related work (He sits outside Plaza Market in Vasundhara Enclave, Delhi)
2) Contribute towards the education of his children. The contributions would be utilised to purchase laptops for them, with which thy can take their online classes.
We have managed to arrange one working laptop for the kids, from our personal means, and are planning to purchase 2 laptops, of around Rs. 30,000 each, which would also be helpful for he kids in the future.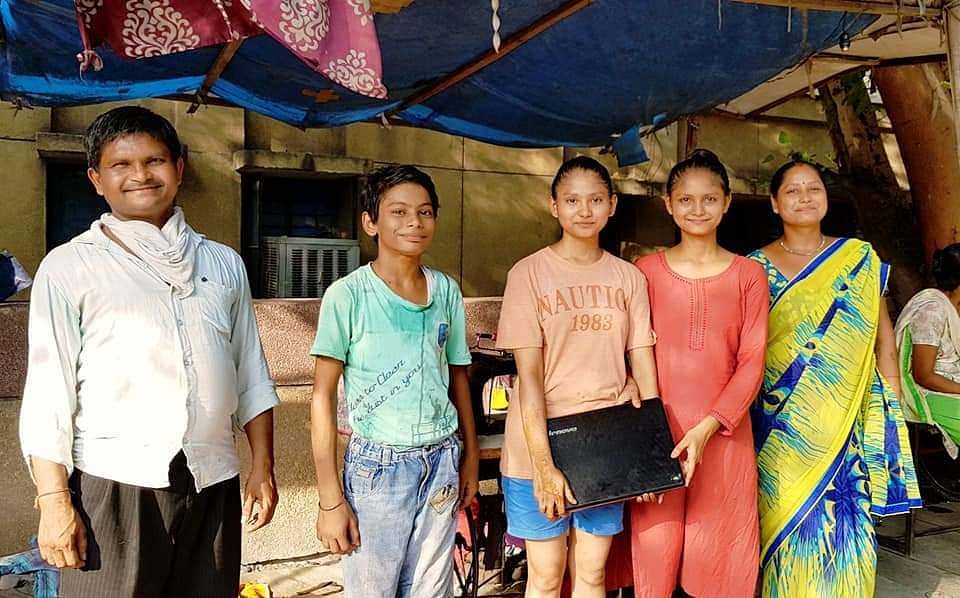 If you wish to help Lakshmeshwar by any other means, you can visit him and his family at Vasundara Enclave market and do the needful.
Thanks in advance.