My name is Abdul Haleem and I need your help to raise funds for my teacher Abbas who is 52 years old. Presently he lives in Pamban, Tamilnadu with his wife and only son studying in 11th Grade, the whole family is solely based on his earnings alone. My teacher was recently diagnosed with Nonalcoholic Liver Cirrhosis [Nonalcoholic steatohepatitis - NASH] in its severe form. According to the doctors, the only way for him to recover is through a liver transplant.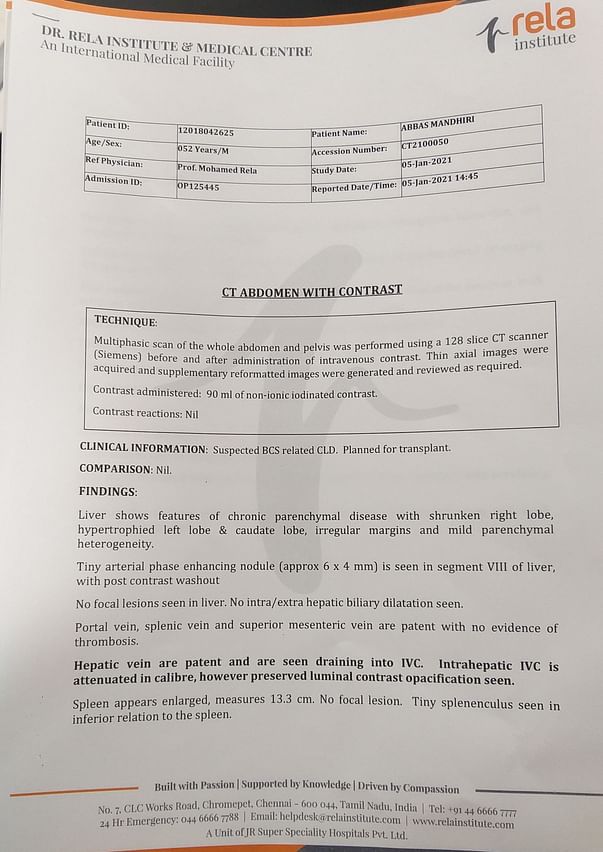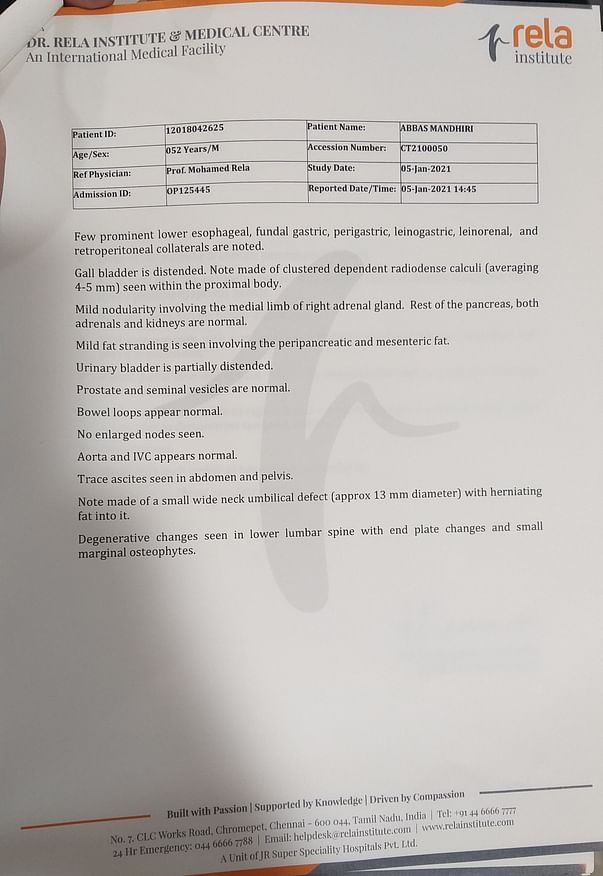 During the pre-liver transplant assessment which was done at Rela Institute & Hospital in Chennai, we found that he had two blocks in his Heart-coronary arteries which needed a stent placement. So far, their family has spent about Rs.600,000 for which they used up all their savings and raised some money from their relatives and friends.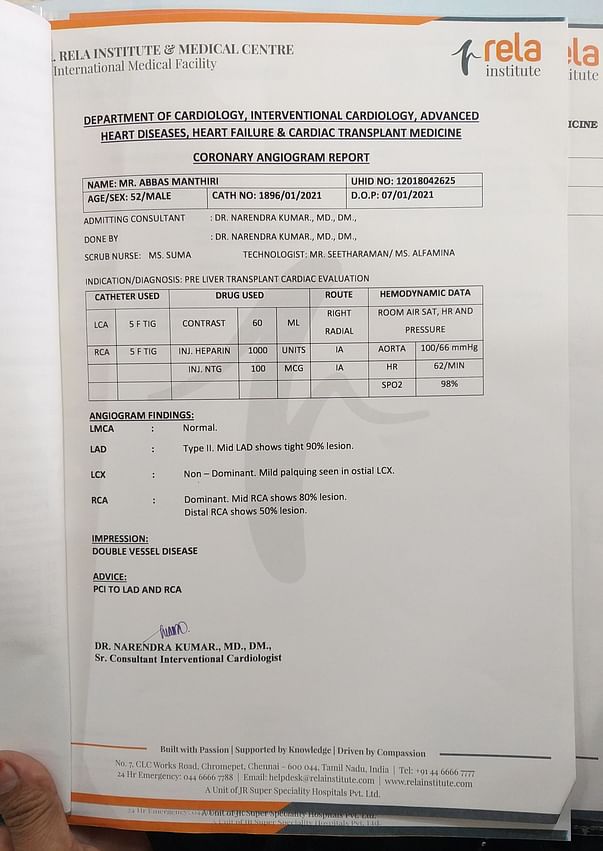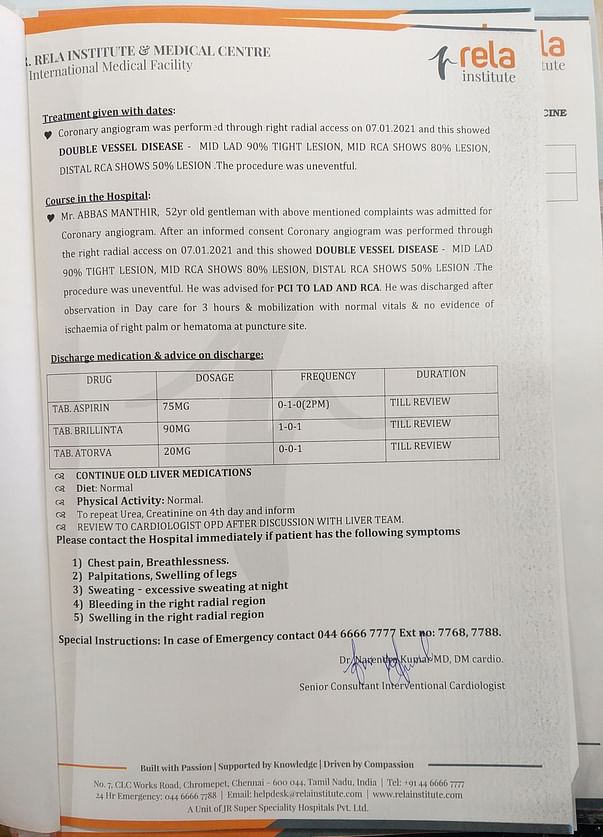 For the Actual Liver Transplant, the doctors have told that the cost of surgery, medications and hospital stay will be around 28.5-33 Lakhs (estimates attached). He cannot afford the cost of this life-saving treatment. My sir has worked as a teacher all his life. He is a very kind and down to earth generous man who spent years taking care of his students.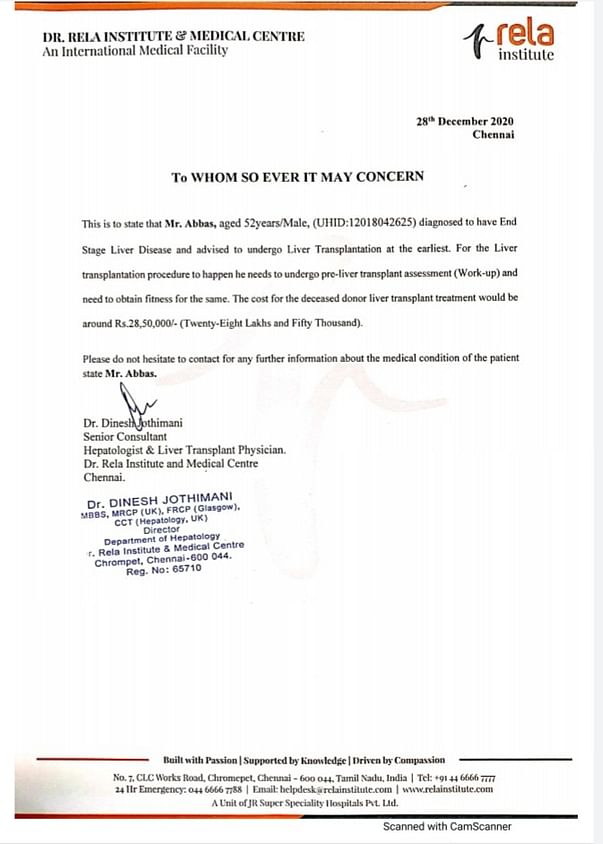 If you can help us raise Rs.3,000,000 in the next 2 months, he will be able to continue his treatment. I humbly request everyone reading this to please donate whatever you can and please share it with your friends. Any contribution will be of immense help.