About us
We are the former students of Railway Colony High School. Would like to bring to your notice that, our school located in Bhubaneswar ( Mancheswar) is not in safety state at all, we are worried about teachers and students who are currently studying there, we are sure after reading this message you folks will also be in same pain.
Why we seek your help?
Everyday hundreds of students enter to the school. Is our school clean, safe, and healthy? Are these places conducive to children's achievement and productive teaching? What was meant to be just a courtesy visit to meet the teachers with few of my classmates ( Rashmi, Debasish & Myself) recently, but that opened up our eyes to the grim reality's and poor state of infrastructure. The school is going through very tough times. Teachers have spent their whole life with meager fees in the hope of govt. grant but nothing has materialized even after 20 years. I would like to believe there is light at the end of the tunnel. In this School we have studied from 8th to 10th, & have lots of good memories and which helps us growing in various way but after seeing our school state, we are really shameful and guilty. We found our school in very poor state, moldy walls, plaster falling of ceiling's, leaky roofs and the list goes on. The condition is very poor, which need immediate attention.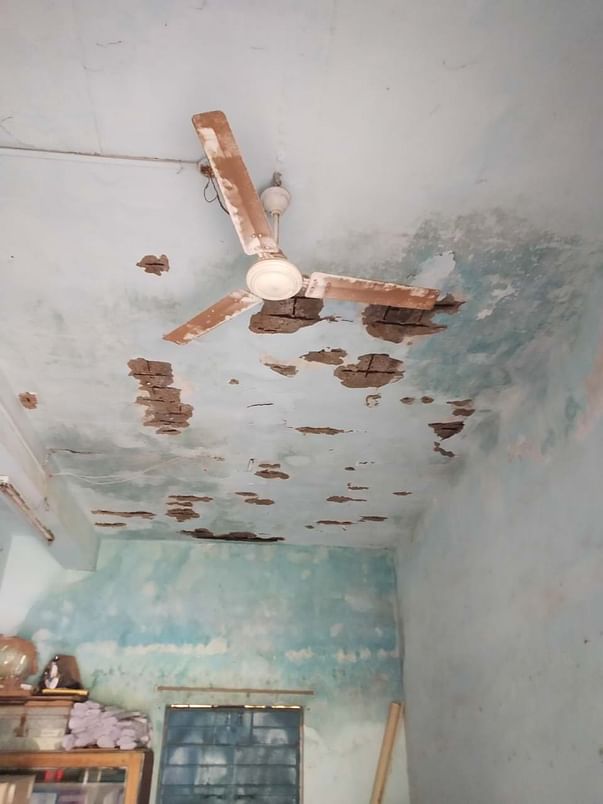 Our school had given lot to us now is the time to return, Helps us making a small difference to our beloved school. Research says new building systems will reduce maintenance and operational costs, as well as provide an environment as good as any found in a new school. We need to provide safe and healthy environments for students and teachers.
Utilization Of Funds
1) Cement - 20000rs.
2) Sand - 20000rs.3) Paint - 30000rs.4) Other expense - 10000rs.
How You Can Help
We are seeking support to improve the poor state of infrastructure. The funds will be utilized to repair moldy walls, coloring of the classrooms, repair the patchy ceiling and roof top grating.

Thank you for all your contribution in Advance.