A study indicates that, just 36% of menstruating women in India use sanitary pads and annually 23 million girls drop out of school after they start their periods.

During the second wave, our goal is to raise funds to help girls and women to have safe periods. We are committed to support thousands of women by distributing #OneMillionPads in India. In the first phase, 20,000 pads will be distributed to women in red-light areas, street dwellers, and stranded migrant workers.

Helping everyone to have a safe period.
#StopPeriodPoverty
(We are the same team behind #WishBoard who've distributed masks in 23+ cities across the US and India from March 2020, and more details here).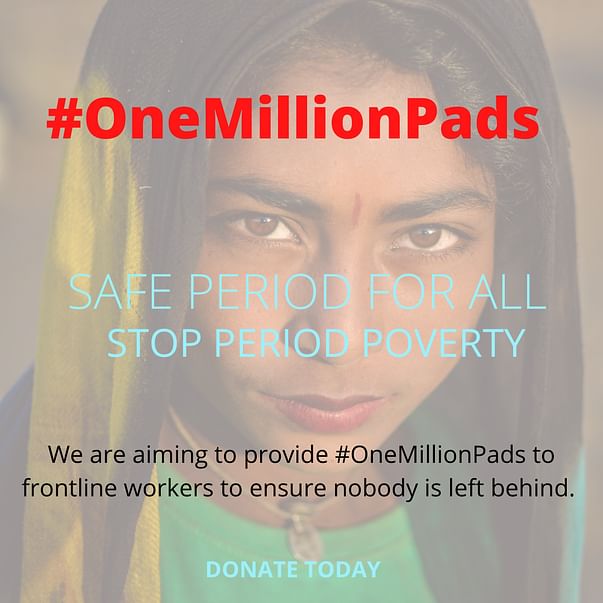 What is happening?
Most of the girls across India cannot afford sanitary napkins and, they use cloth, hay, waste paper and other unhygienic materials that increase their risk of contracting infections. It is estimated that over 80% of all women in India do not have access to sanitary products during menstruation.
It is important to spread menstrual hygiene awareness amongst the underprivileged women (and men) but what is more important is that, providing access to affordable, good quality sanitary pads and its eco-friendly disposal. Menstrual hygiene is often assumed as a privilege, but truth be told, it is the basic right and is vital.
The sudden and unexpected arrival of COVID-19 has caused a drastic drop in the number of women who use sanitary pads. It has become more difficult for underprivileged women to feed themselves because of job losses, and at times like these they completely ignore their menstrual needs. Poor menstrual hygiene can result in fungal and bacterial infections across the reproductive and urinary tract. They are also at the risk of Hepatitis B and cervical cancer.
What are we fundraising?
We left comfortable jobs in the US and moved back to India with an aim to start a business where we sell affordable, safe and biodegradable menstrual products to urban women, and use part of the proceeds to fund our initiatives to help women in rural India.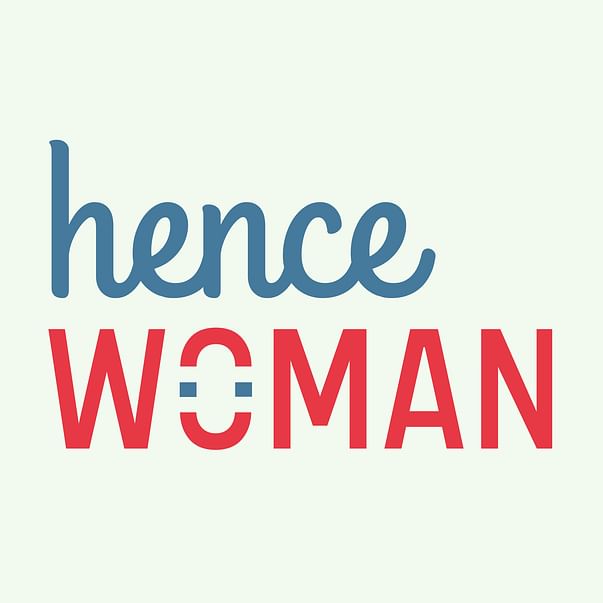 henceWoman
is a brainchild of three passionate and determined young men who aim to destigmatize the taboo of menstrual health in India keeping innovation and ecological conscientiousness as prime focuses.
But nothing happened like we planned.
The lockdowns has forced to close our offices, packaging manufacturers are not operational, migrant workers have gone back to their villages, lack of financial flexibility and others are the reasons for not launching our business, which was initially slated to launch in April 2021 but stocks have piled up in our warehouse due to the second wave of COVID-19. Just like all the small businesses worldwide, our business is affected too.
We are not launching our business, instead we are giving away our whole inventory.
Going forward, we are launching a community initiative "The Sisters' Tribe" where we try to create menstrual awareness and support by distributing #OneMillionPads to underserved girls and women.
Instead of using the business proceeds, we are now raising funds and giving away our whole inventory to help women during these tough times.
We will be launching our business once all this settles down, and until then we will continue our fundraising and distribution efforts.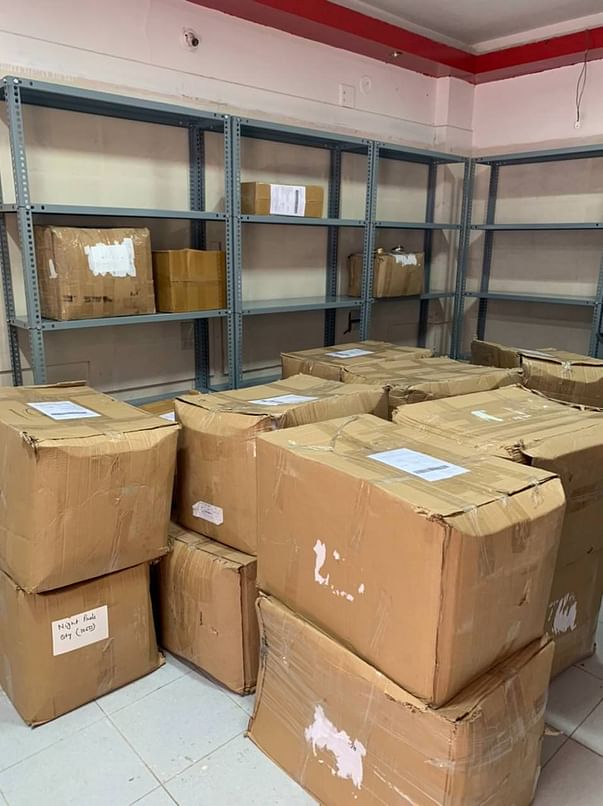 How do we plan to execute this?
To achieve our goal, we are collaborating with
Purushottam Malati Foundation
who have been doing commendable work during this pandemic.
You can read more
here
.
Here are some key achievements in the last 3 months:
They serve cooked food to health line workers and staff, police officers, street dwellers, stranded migrant workers, transgender and the children & women of the red light area.
They currently serve around 5000+ tiffin's daily, and have served 1,50,000 in total.
They have adopted four orphanages along with supplying milk because of the supply chain disruption due to lockdown, they have provided employment at a basic salary to two people who have lost their job due to the pandemic where they work in the kitchen and help prepare the dabbas during the week and prepare the ration kits over the weekend.
From the long run standpoint, they are hopeful to provide more feasible and more sustainable options like distribution of dry ration kits to the women and transgender in the red-light district and some monthly bulk ration for the orphanages.
They aim to provide 10,000 ration kits in the upcoming 3 months (Quarter 3), out of which 125 have been already created and donated in the month of May. We track beneficiaries with Aadhar Card Details and have a full list of them.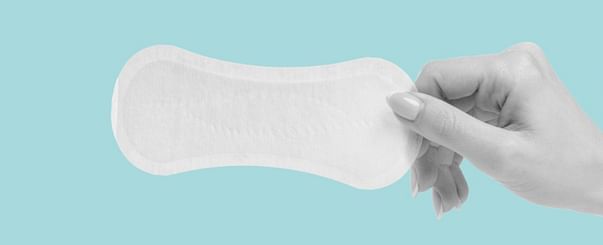 How do we plan to use the raised funds?
In the first phase, we are distributing 20,000 pads, which are safe and biodegradable and we will continue to keep working to support more women.

The funds collected by us through Milaap will be used for the core operations of this project. The activities listed below will receive funding:
1. Sanitary napkins for underserved women.
2. Transportation costs.
3. Volunteer costs to distribute the sanitary napkins.

Following is the breakdown of the funds on how it will be utilized:

1. Sanitary napkins for under-served communities: ₹ 1,90,000
2. Transportation, packing and miscellaneous costs: ₹ 5900
3. Volunteer costs to distribute the sanitary napkins: ₹ 5000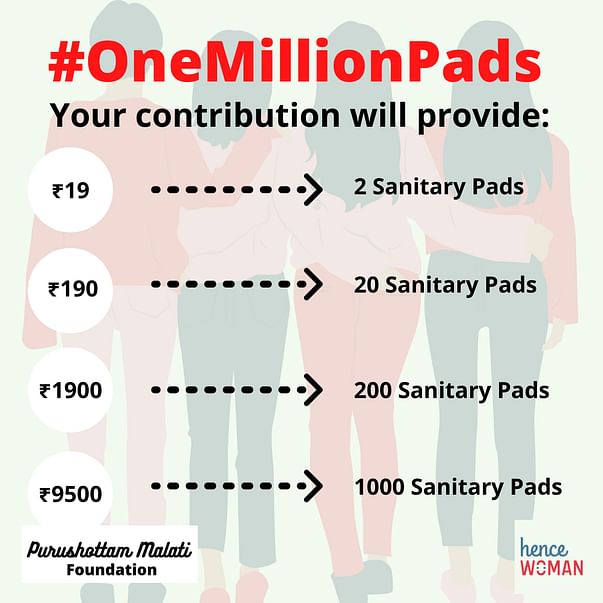 How you can help:
• Donate for our cause!
• Request sanitary napkins: If you know someone who needs immediate assistance in Pune or surrounding area, please reach
here
.
• Know more about our work:
www.hencewoman.com
.
• If any queries please reach out to thesisterstribehq@gmail.com.
• Share this in your network and earn some
goodwill
.