The Covid-19 crisis has been a disruptive force globally but its impact on economically vulnerable sections of society could be devastating. T
here are parts of rural and small-town India, for example, that may never get back on their feet without some help. In Bahadurganj, a Nagar panchayat with about 50,000 people in Eastern UP, there is fear and uncertainty in the air as the activities that sustain the economy - primarily farming and small scale industry - have been badly hit or completely shut down during this time.
Those who had migrated to other parts of the country in search of employment are now making the arduous journey home. It's not clear when and if they can go back for work. Another example of a struggling town is Wani in Maharashtra's Yavatmal district where the lockdown has left families whose breadwinners were employed in farming or mining without a source of income for now.

Not only has the crisis upended the economies of these fragile communities but it has also placed a big question mark against the future of youth in these areas. What happens to any aspirations they had before the world changed around them? Without timely intervention, these young individuals are likely to stay trapped in a cycle of poverty and deprivation.
WHY SELF-EMPLOYMENT IS THE WAY FORWARD FOR RURAL YOUTH IN THE POST-COVID WORLD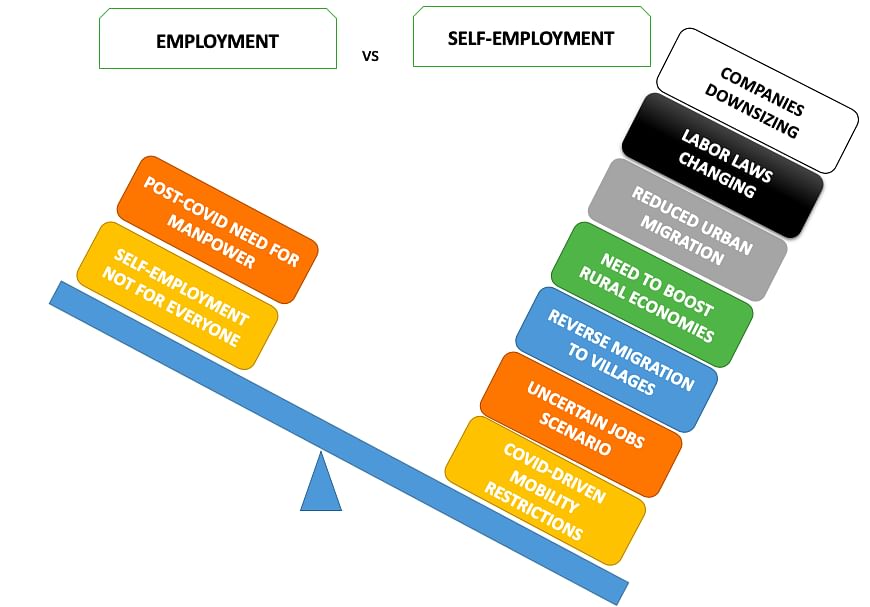 OUR SOLUTION: RURAL BUSINESSES BY THE PEOPLE, FOR THE PEOPLE
We believe that rural self-employment could provide a path to financial security for these youth. We know this model can work because we have successfully tested it through a community-based setup in Wadi, Karnataka where, since 2019, 30 women have been engaged in producing bags and other textile products for city markets.

Our idea now is to take this a step further and help a group of rural youth in Karnataka set up businesses that cater to their local community. "By the people, for the people" is the guiding philosophy behind this effort. We intend to run it as a 12-month intervention to help these youth start-ups at the village level and be in a position to generate sustained income over the long run.

Here are a few viable livelihood options that we have identified for these youth.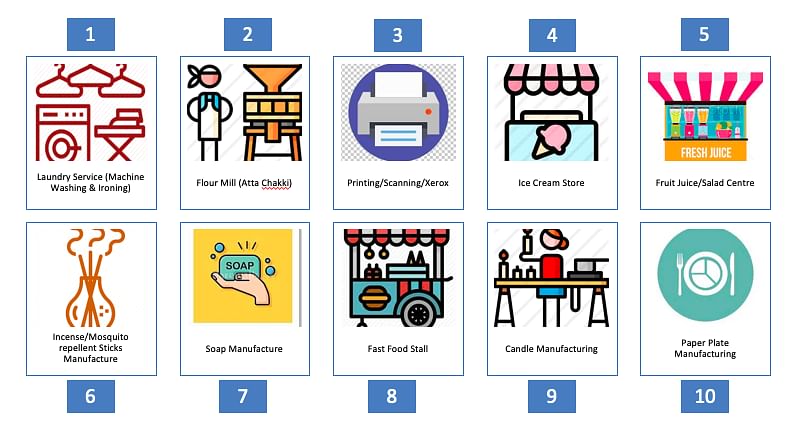 THE APPROACH
Help a group of 20 youth to each identify a viable business idea aimed at their local community
Provide a mini-grant of Rs 10,000 to each of them
Mentor and support them for one year through an ecosystem of volunteers and partners
Once we have data and results from this pilot to guide us, we plan to roll out similar interventions in rural communities across India.
HOW YOUR DONATION WILL HELP
All funds from this campaign will be used to provide mini-grants to the 20 young people that we have already identified as needy beneficiaries for this intervention. We are asking for support from individual donors such as yourself in order to avoid burdening these youth with microfinance loans. We want to help change their lives by harnessing our collective humanity.

EXPECTED OUTCOME
To enable youth from rural and fragile communities to survive the current crisis and set them on a path to financial stability and security.