"To keep a lamp burning we have to keep putting oil in it."
-Mother Teresa
We begin by thanking you all again for last year's success of raising funds for immediate Covid relief.
Your generous contributions helped 650 families in basic sustenance during the beginning for the pandemic period.
Gyankunj continued
to serve the student community of Bawana, Delhi during the pandemic through online classes and other digital means. We popularized out weekly math quiz on YouTube and Career counseling sessions via Zoom or Google meet video conferencing. Our primary objective of this fundraiser is to improve the quality of our existing courses and initiatives, upscale specific programs and diversify by adding new programs/initiatives.
Covid crisis also brought forward another deep fragility well-hidden in our society. Thousands and lakhs of jobs were woefully cut down from the economy during that period and the poorest of the society felt the most burn. This was the time when we decided to do something about it, for what we are capable of. And it led to the launch of another flagship initiative – Sui Dhaaga, where we aimed to provide vocational training to the community thus generating employability skills among them.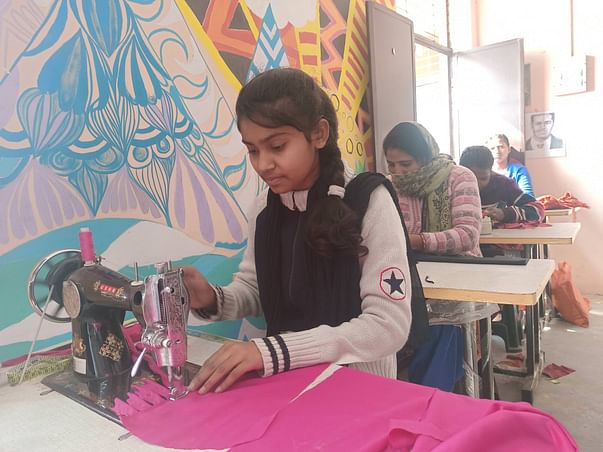 In the past two months we have conceptualized our approach for year 2021-22. Gyankunj is presently conducting a host of different classes including:
Mathematics
Science
English
Computer Science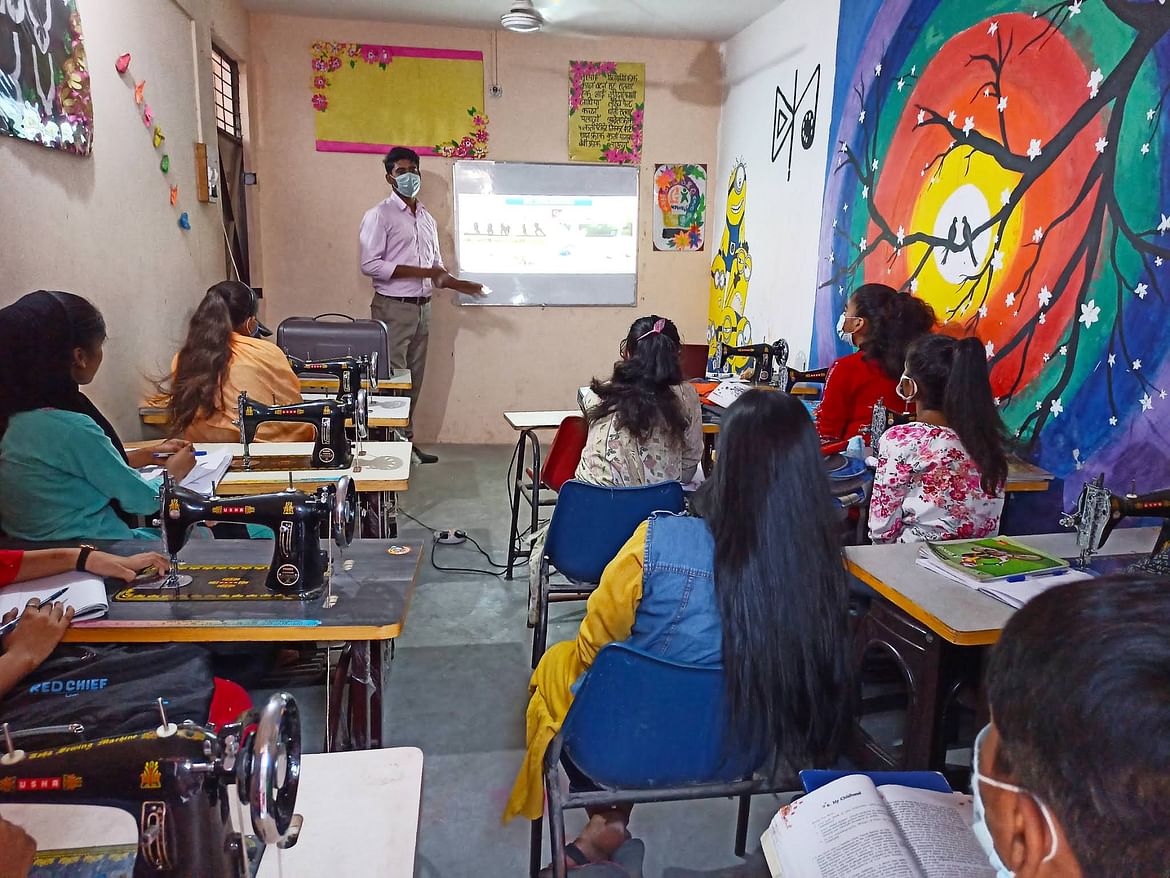 In addition to academic classes under our employability and skills development banner we continue to conduct
stitching classes for 60+ young girls/women in partnership with Viscadia Pvt Ltd.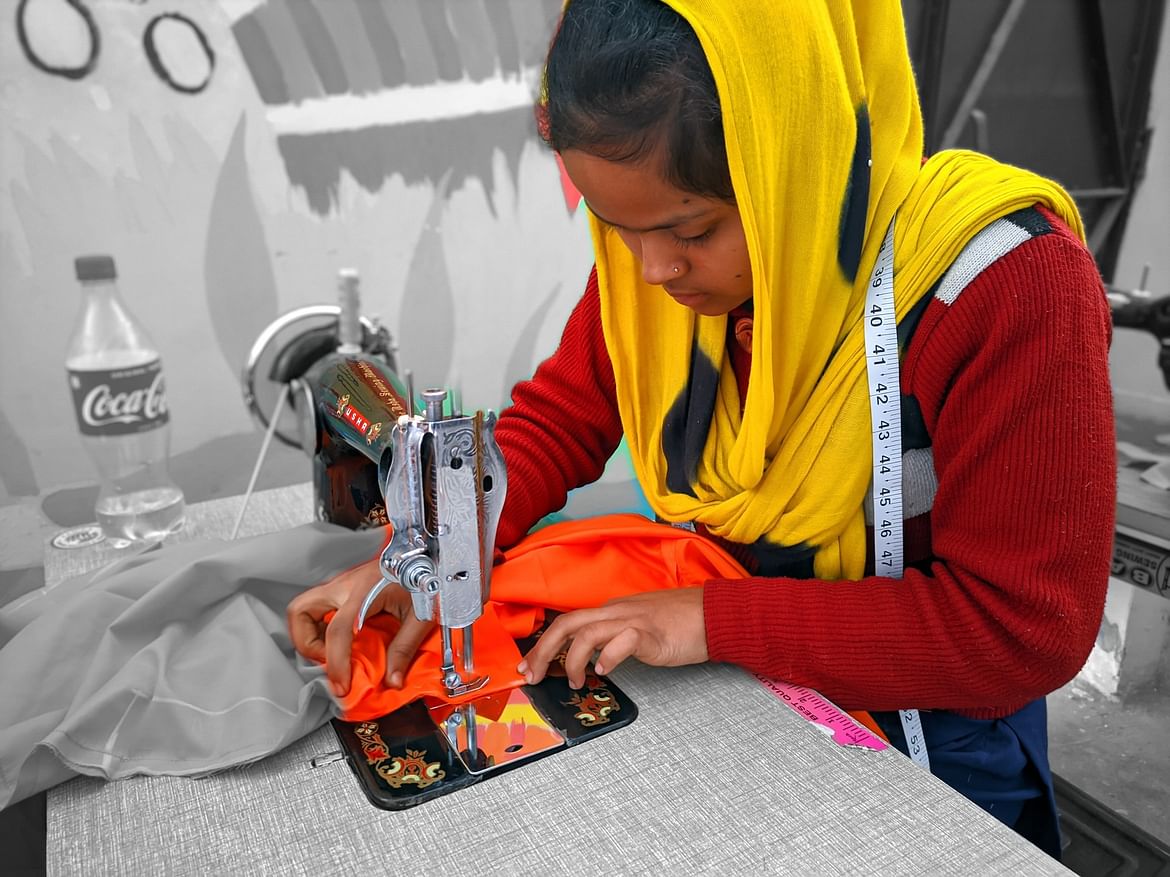 Gyankunj has always attempted to provide the best of facilities to our kids to which they were mostly deprived of. Our primary objective of this fundraiser is to improve the quality of our existing courses, upscale specific programs, and diversify ourselves by adding new initiatives.
Gyankunj plans to start

arts stream classes (11th and 12th grade)

to allow students to continue to study with us after 10th if they choose to pursue humanities for higher studies.
Our next objective is to

open a library for students of the community and create a learning space for them to study

any subject of their interest. Opening up a library is in pipeline for this year
This fundraiser will also

allow Sui Dhaaga to upscale the quality of training with better equipped sewing machines and help more community members with vocational training.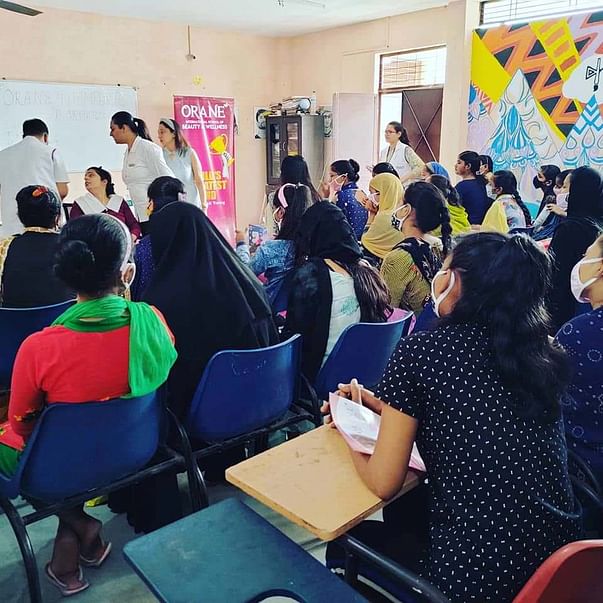 To accommodate for wider skills development and employment options, we plan on

launching beauty (cosmetics) and healthcare sessions.

It will allow participants to build expertise in this vocation and even make a career out of this extracurricular.
Gyankunj will diversify its team to handle and operate more community wider reach programs.
Our goal is to upscale our community presence and bring more robust reforms to society. We started this with your help and continue to strive for it with your support.
We hope you continue to be part of our journey.
Towards a happy society, a smiling society…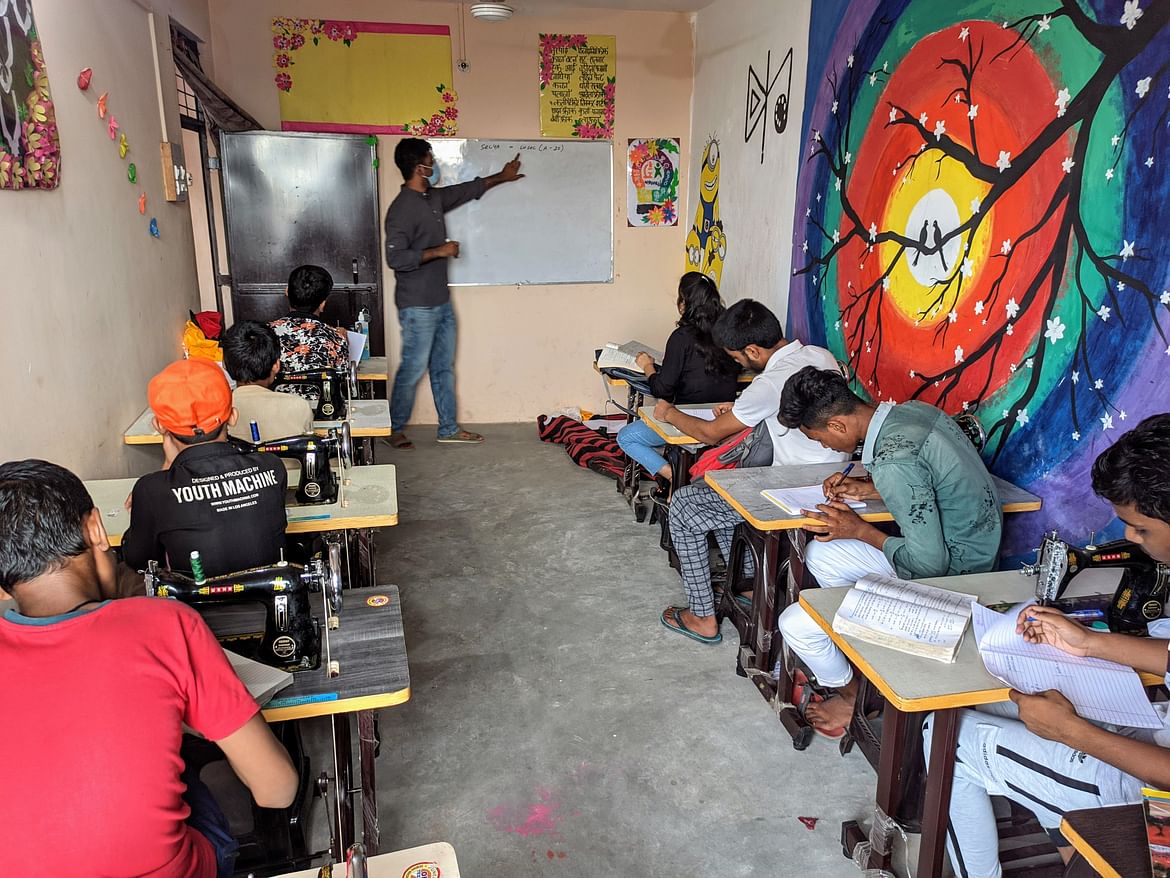 For more information, we are happy to respond to any queries.