Hi, there
I am T SaiHarsha 26 years old, from Bangalore and we are 4 members B Subbaraidu, K V S K Prakash, M Damu are the main pillars of our team.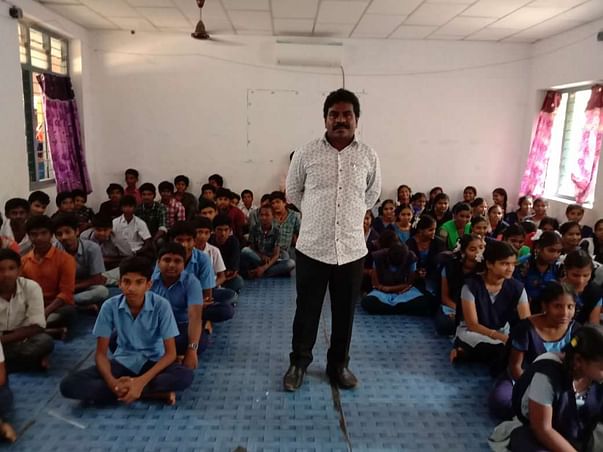 We as a Team has conducted 100+ Motivational sessions on:
Effective Study Skills.
Memory Empowerment.
Mind Mapping Techniques.
Environmental Awareness.
Ethics and Moral Values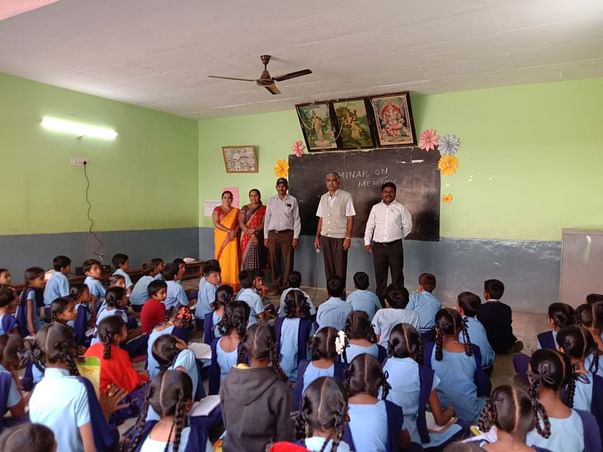 In this regard, we invite you to raise funds for establishing a Trust with the above-mentioned size and to shape the Students strong enough to be the future next generation of the Nation.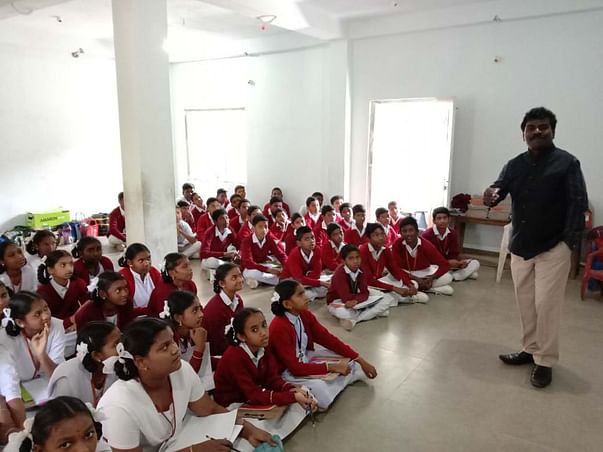 What we do
Every Saturday and Sunday, we conduct classes inside the premises of the Government schools and routinely visit them during the weekdays to assess their performance – both academic and non-academic. Apart from this we also arrange weekdays classes for those students who need some extra mentoring.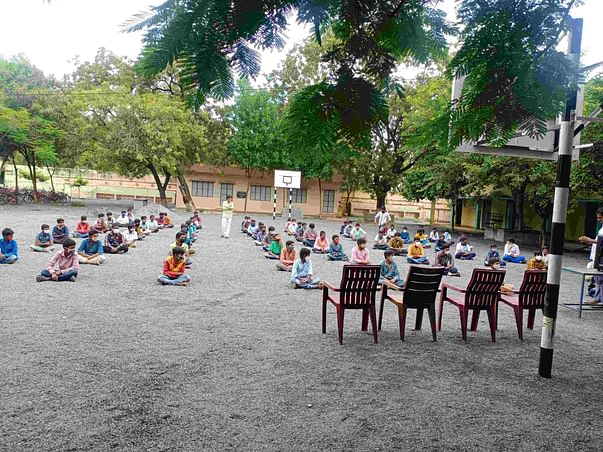 Since kids are more attracted to visuals learning and the speed of learning is faster here than conventional means, our sessions include both normal classroom teachings and animated video sessions.
Sports activities are regularly arranged to promote the strong physical and mental health of kids. We conduct regular medical camps and sanitation programs to keep a check on the health, and to create awareness about cleanliness and necessary hygiene. For holistic growth of kids, we organize a debate, speech, quiz, painting competitions, and many more similar activities which boost their confidence, which in long run will certainly add a star to their personality. We urge our kids to participate in science exhibitions and cultural events held during several fests organized in Bangalore. This way we give them exposure to various platforms and nurture their talent.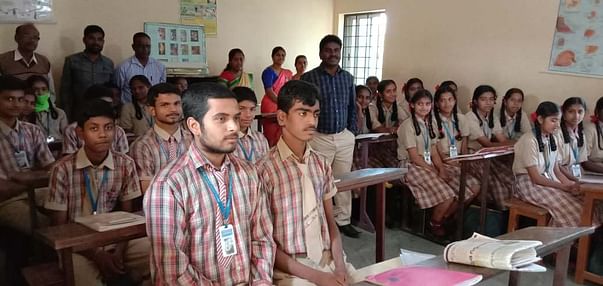 The fate of Migrant workers Children
Most of the children belong to low-income families whose parents are mostly daily wage workers and migrant laborers. Many of them are food sellers, washerman, watchman, rickshaw pullers, etc.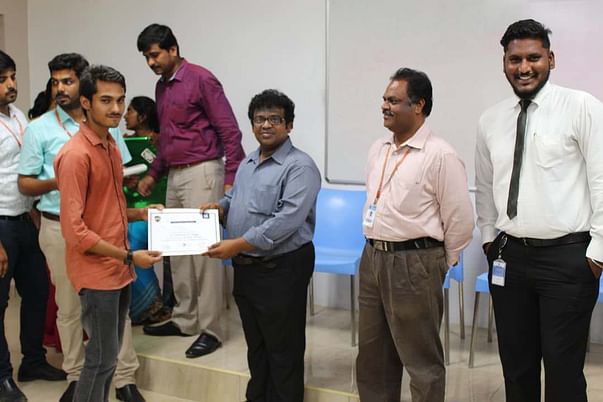 According to a report published by IIT Bombay, there is an approximate outflux of 2.4 million workers from West Bengal due to unemployment. When parents migrate from one place to another in search of employment, children accompanying them get deprived of education and mental stability. Besides having free and compulsory elementary education, their economic condition forces them to make a call between education and their livelihood and thus get trapped in low-skill, low-wage work. But we are trying our best in these uncertain times to provide them with some online class materials so that their education is not compromised.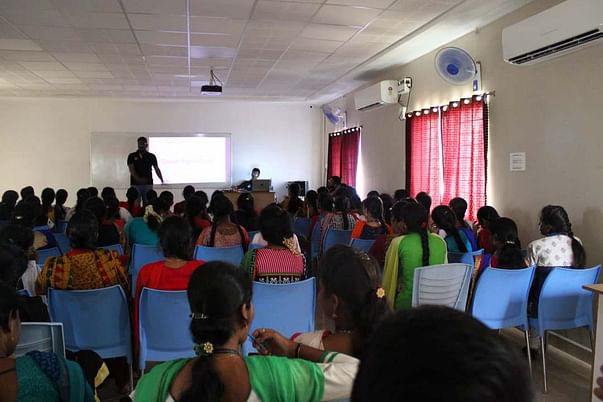 Are we moving ahead?
Fortunately yes!
With your grace and our volunteer's hard work, we are moving forward towards our aim. Though our pace has been hindered by this pandemic.
During this global crisis, schools are closed in more than 190 countries.
Still, we have kept our purpose alive with the best possible solution of adopting distant learning methods through an online portal. We have started online classes for our kids and our volunteers are working to make it the best. We are trying and will keep on trying to get all the possible ways to dampen the effect of this pandemic on their studies.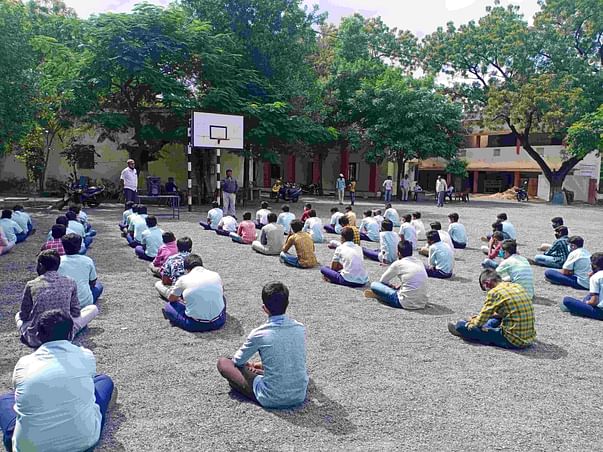 Our achievements this lockdown
for nearly 10,000 Students and 10 Faculty Development programs for government schools in Karnataka and Andhra Pradesh like Doddaballapur, Yelahanka, Harohalli, Vizag district, East Godavari, Kadapa, etc...for the past 3 Years. Now we would like to scale this program to South India and next to PAN India Level with a Team size of 50 so as to build a Strong Young Nation.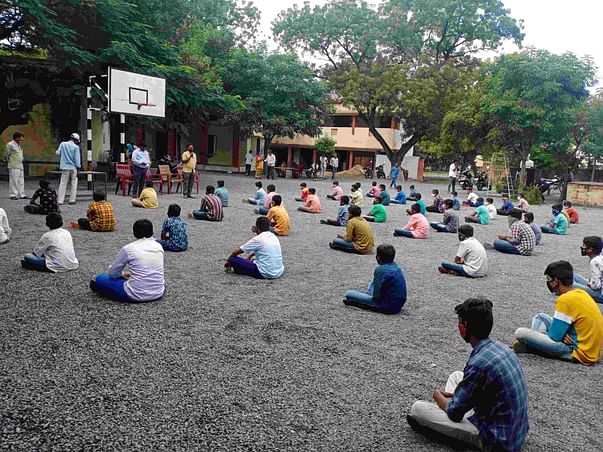 Why your donation is important?
During the lockdown, many of us are working from home and getting our salaries but our kid's families do not have this facility and they are having problems in meeting their day-to-day needs, thus cannot afford study expenses. Your good chunk of money is being used to pay school fees. Besides, we also need support in organizing Medical Camp, Sports Day Event, Sanitation Program, Sessional Events, Children's Day Celebration, Teacher's Day Celebration, Educational Trips, etc.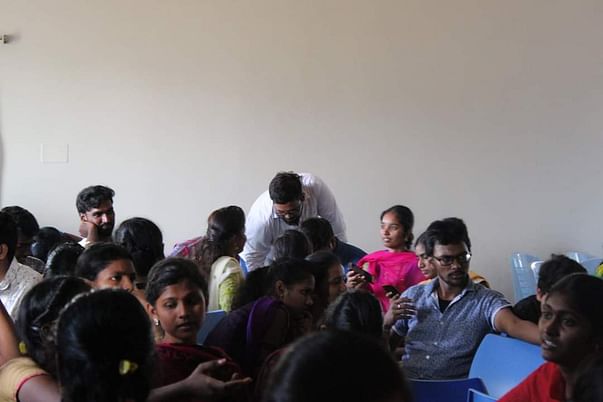 In the era of digital India, everybody needs to learn things smartly. And to accomplish it, we thought to establish a smart classroom consisting of the projector and teaching materials for activity-based learning to improve the understanding of the Kids. At the same time, we will establish a library for our kids which will have all the necessary books and learning materials. Also, successfully we have started conducting online classes by whatever means available.We are continuously working to fight for the betterment of our society and it would be a great help if you join us and provide even a small contribution.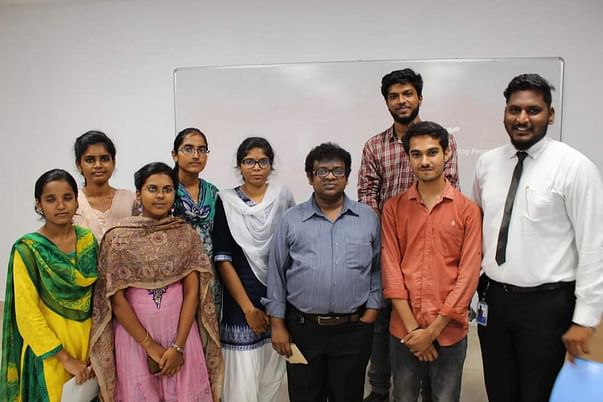 Here is the table containing expenses:
Want to help us? Please do!
We are organizing this online fundraising campaign to sustain our outreach to underprivileged kids in this new session. Your little help has the priceless value of ensuring education for poor kids.
Please come forward to support my cause. Any contribution will be of immense help. Do contribute and share this campaign link with your friends and family.