Hello Everyone,
My name is Zsuzsanna Salda Ferrao. I am from Hungary, a landlocked country in Central Europe. The first time I ever visited a beach when I was 25 years old. I moved to India in the year 2013 after marrying my husband who is an Indian and we have two lovely little children Lucius (7) and Nascha (5).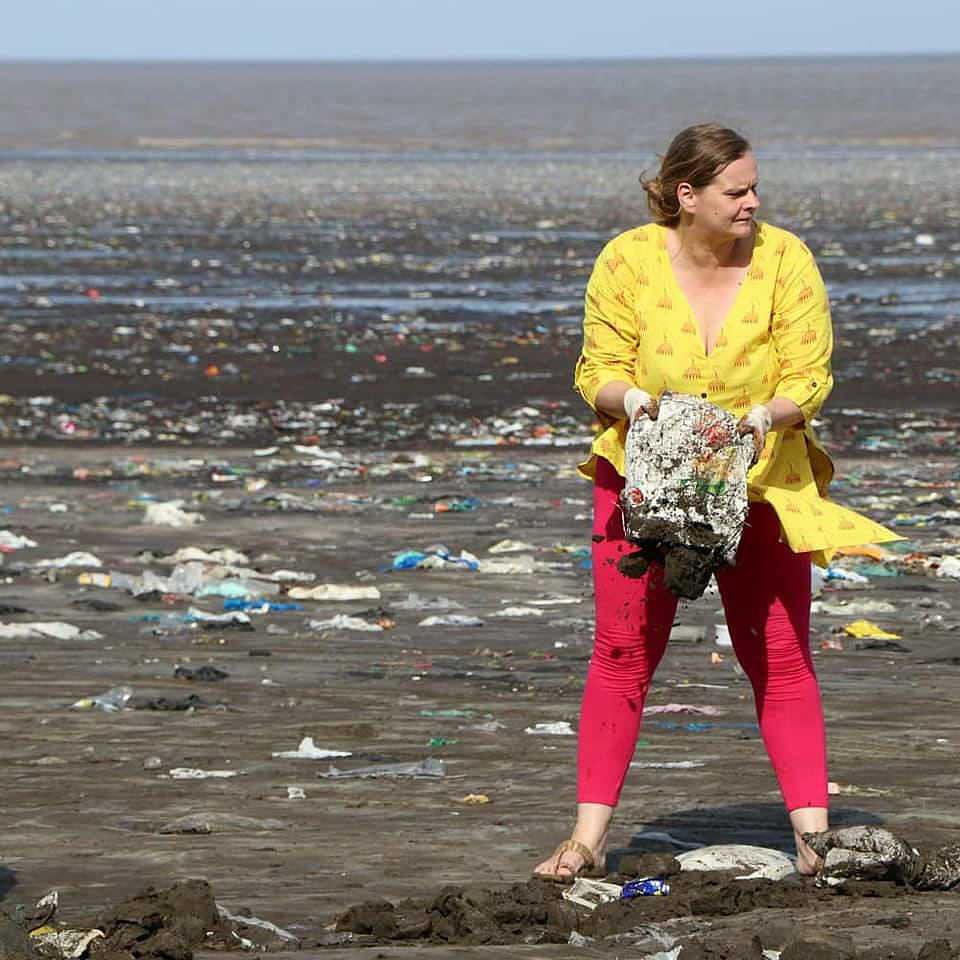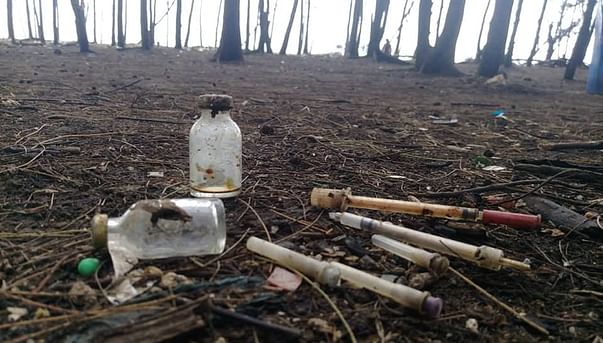 Our Story
Now since I rarely ever saw beaches and the place where we live (vasai) had 7 of them. I thought to myself this is wonderful! One day in February 2017, we were at Bhuigaon Beach in Vasai (outskirts of Mumbai, India) with our children, and we noticed our children were playing with the empty plastic and alcohol bottles lying on the beach. The entire beach was laid with a blanket of garbage and in the monsoon, the scenario is worst as the layer increases with piles of rubbish coming from the neighbouring nalas and rivers.
We wanted to do something about it. My husband mentioned how the beaches were so clean when he was a lot younger, and now the trees have fallen from the strong waves, dogs roam around in open dumpsters, dead dolphins, turtles found on occasions some entangled by fishing nets, and people littering due to lack of dustbins.
How we started
So we decided to clean it up on our own one bag at a time. We started with just the two of us with our children following us. We found that there was a variety of bits and pieces on the beach like plastic bottles, syringes, diapers, school bags, milk packets, shoes & slippers, plastic spoons, beer bottles left after partying.
We started to clean once a week with whatever we could pick up in 2 hours, and over the weeks and months we were joined by many others ranging from 20 to 100 volunteers each week.
We have a cleanup drive on every Sunday morning and it's been 140th week till date and we have cleared 150 tons of plastics. An average Sunday we clear at least 250kg, without any major types of equipment just a pair of gloves. There are plastics deeply rooted in the sand. You remove one plastic bag, and there is another, they are filled with wet sand which is a time-consuming job to take it out.
Over almost four years we were joined by thousands of volunteers along with bank employees, gyms, sports clubs, schools, college etc. We have given lectures, presentation to many schools and colleges on the plastics and mangroves.
We provide breakfast to every volunteer after the cleanup, its our way of showing our gratitude. Due to the pandemic, we had to stop our cleanups for 3 months, as gatherings were not allowed. But we have again started cleaning by following social distancing norms with fewer volunteers.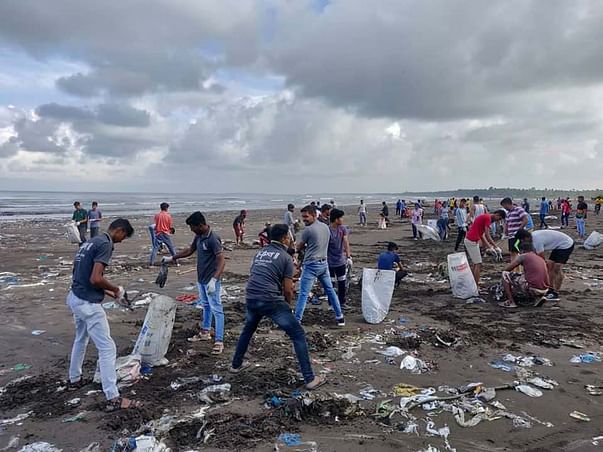 Where the donations will be used
I recently started an NGO in April 2020 under the name of LUNA Story Foundation. I named it after my two little children Lucius and Nascha. We never accept donations in the start but as we progressed to bigger areas it was getting difficult for us. My goal is to remove plastic waste from the beaches, recycling and continuing plantation to protect the coastal and create a safer place for children but due to the Pandemic, we can't approach any companies for help, now that most of them are struggling to survive.
We have till date worked on Chowpatty (Mumbai), Versona (Andheri) and 5 others from Vasai.
We hope to clean 7 beaches in Vasai-Virar region (Bhuigaon, Bena, Rangaon, Suruchi, Kalamb, Rajodi, Arnala)
We also have name for it 'Saving the Seven Sister (SSS Project)'. Besides cleaning the beach which involves mostly volunteers. We need funds every week for snacks, gloves, and one-time cost for dustbins, No littering signboards, around 4000 plant saplings, and tools.
Our major cost would go into recreating a mini co system that was once alive 20 years ago on Bhuigaon Beach on a piece of 2-acre land. The flowering bushes and trees were once home to hundreds of insects and birds.
Migrating birds, sea life and mangroves are dwindling as the years passed by.
Planting of 4000 tree saplings and flowering bushes would require paid labourers to create temporary fencing, watering plants in the dry season and replanting dead saplings over a period of 18 months.
Our mangroves cleaning and plantation has been going on since 2019 under the name MANGROVES PEOPLE. Now we require more saplings to continue our goal of stopping the soil erosion, and strong waves that are bringing down the tree around the beach.
I believe plants, animals, sea life can't voice the destruction we are causing them, and silently they are suffering, its time we give back to nature what we have been taking for so long.
We hope you join our FB group (Vasai Beach Cleaners) and Instagram to see our progress in the past and the coming future.
Media News
https://mumbaimirror.indiatimes.com/mumbai/other/hungarian-woman-her-husband-and-children-clean-vasai-beach/articleshow/58335796.cms
https://medium.com/@journalistmelissan_54140/this-womens-day-meet-the-hungarian-woman-restoring-mumbai-s-iconic-beaches-3b0d6a1c4ca6

https://www.indiatoday.in/india/story/hungarian-family-vasai-beach-zsuzsanna-ferrari-lisbon-974403-2017-04-30
https://www.ndtv.com/mumbai-news/this-hungarian-woman-does-her-bit-for-beach-cleanliness-1686142
https://www.timesnownews.com/mirror-now/civic-issues/article/hungarian-woman-her-family-cleans-up-vasai-beach/170296

https://www.youtube.com/watch?v=uaQEIPthKfs


https://www.youtube.com/watch?v=EJxUT5l2LRw&t=314s
https://www.youtube.com/watch?v=-7DbNEOueog
https://www.youtube.com/watch?v=KzCuX9g04kI