We are trying to raise funds for homeless women, who are unable to live a respectable life, just because of lack of funds.We wish to do this through generation of employment. We will ask these women to make seed pens, which will reduce plastic in the environment. After the pen is finished, it can be grown into a plant.

All the procceds from the sale of these pens will go to these women and help them to continue this business model.
We are calling this 'PROJECT ANKUR'. Each and every penny counts. All the funds raised through this platform will be invested in buying raw material for making seed pens. After the pens are made we will visit several college fest held across Delhi University. Stalls at these fests are booked for no less than 2000, per day.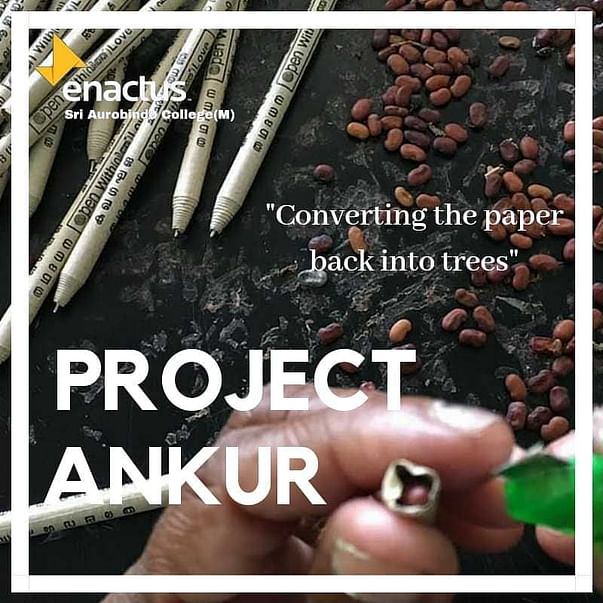 Enactus, Sri Aurobindo College will book these stalls and sell these pens. Every rupee earned will directly be transferred to these homeless and underprivileged women.

Contribution to this fundraiser not only ensures upliftment of these underprivileged women but also reduces the use of plastic in the environment.

For more details fell free to contact us.