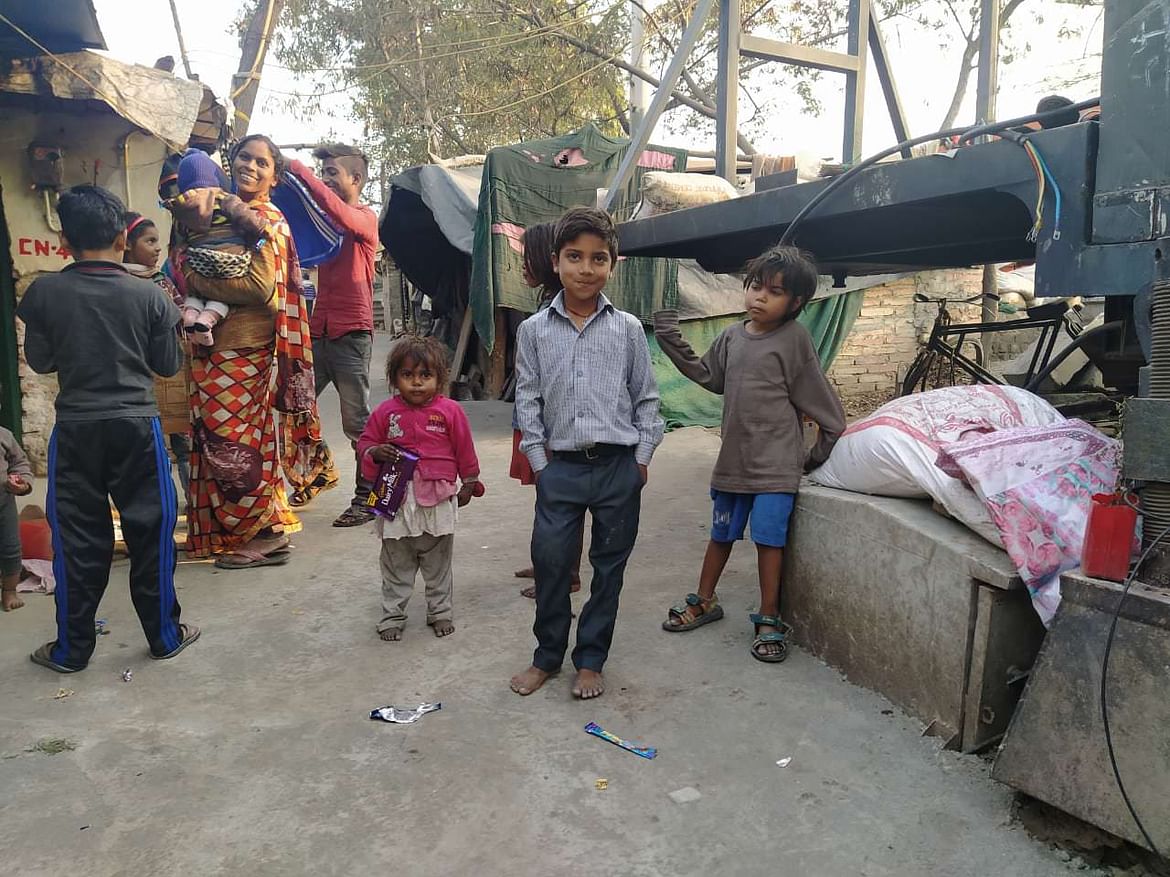 Munificence is a charity organisation based in South West Delhi aimed at helping the necessitous. It is currently focused on providing slum dwellers with basic necessities and improving their quality of life. Members of the Munificence Team studying in The Army Public School, Dhaula Kuan decided to voluntarily take responsibility of aiding the residents of The Dhaula Kuan Basti, a slum near the school.
The slum has ironically come up between the highly developed Dhaula Kuan Airport Corridor Project and exquisite, manicured gardens maintained by Delhi's most reputed hotel, highlighting the inequality gap present in our country. It is inhabited by migrant labourers from Rajasthan and Uttar Pradesh, most of them being illiterate, hence, unable to pursue better careers. Apart from the severe financial crunch due to the Coronavirus Pandemic, the residents have no access to clean drinking water or sanitary bathroom facilities.
Munificence has already executed a wide-reaching donation drive here but further efforts were hindered due to the pandemic and a dire need to adopt new methods of aiding the community was felt. Giving precedence to safety and convenience of donors, we introduce The Munificence Fundraiser in collaboration with The Army Public School, Dhaula Kuan.
The Munificence Fundraiser is an online fundraiser which enables you to contribute to the community from anywhere in the world and helps us reach a wider potential donor pool eliminating geographical inhibitions. The funds raised will be used to provide the residents of the Dhaula Kuan Basti with dry, non-perishable food items and sanitation essentials.
Wealth inequality is one of the biggest troubles that the nation is suffering today. Those who are fortunate enough can make a huge impact in their lives by contributing to this fundraiser. Even the smallest of contributions that you make can bring smiles on the faces of the poverty-stricken.
Munificence Instagram: https://www.instagram.com/munificencedelhi/?hl=en