Hello Danveer,
Hope you are good in this epidemic and your family too.
In the second phase of Corona, India is in a very bad condition, 3.60 Lakh positive cases are coming in India every day and more than 3000 people are dying. The condition is very bad in Ahmedabad too where Panah Foundation working. The government system is falling short. The ambulance has 20-30 hours waiting, beds are finished in the hospital, there is a long line for oxygen, medicine is not available, doctors are also falling short. The condition is such that more breath is being discovered than food. The government is trying on its behalf, we have also started to give some relief and need your help in this. We provide an ambulance for the patient, help the patient to drop the hospital, go to medical and go to CT scan, we are giving money to buy oxygen, we are helping to refill the oxygen bottle. we are providing medicine and we are also giving ration in the house where the main earner is corona positive.
Right now we are thinking of Start a Covid Care Center where there is a Covid Care Center of 20-30 beds, where a patient with normal symptoms can be placed and We are running 10 auto ambulances in Ahmedabad and spend more than 1000 INR daily on every auto, aiming to provide medical oxygen and ration service to at least 5 patients every day, in which 10 to 20 thousand are being spent daily.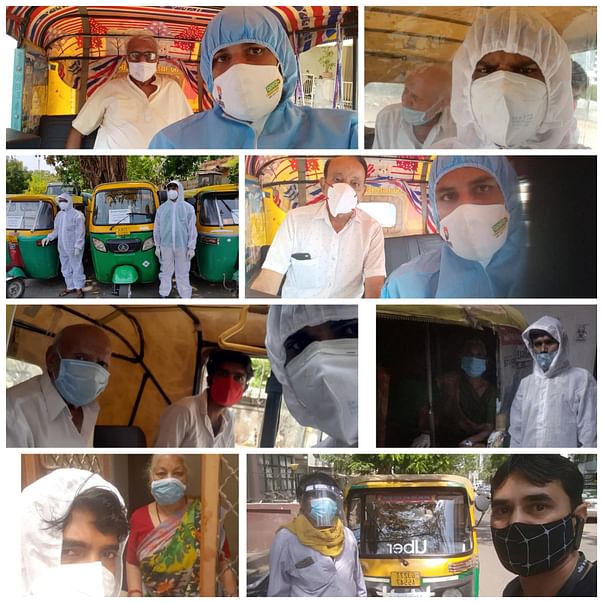 Last year, we collected 70 lakh rupees and provided ration and medicine to 7500 families, and sent 203 migrant laborers back home via flight. And the beneficiary's data and bank statements, vouchers, etc. were shared with our beneficiaries.
This year also we will do the same, you will cooperate with us, we will extend your cooperation to the last person.
We are a small organization, but our entire team is dedicated and fully motivated, which is capable of doing this job well.
Our work Coverderd by VTV, Gujarat News,ZEE 18, Republic Bharat, Indian Express and Times of India for Fund Raising Purpose. Times Of India
We need financial help. We have started this work only after doing a project last year with some money but we do not want to stop this work. If you also want this work not to stop, then help us.
Please help Panah and Please share the same.