SUPPORT EDUCATION OF ONE DEPRIVED CHILD AT INR 2400/YEAR OR INR 200/MONTH!
Aikatmya Foundation is an NGO based in Siliguri. Started in 2015 with the aim to uplift the deprived sections of the society by supporting their basics needs and developing them through education. Our initiatives include educating underprivileged children, fighting poverty and working for social development.

OUR PLAN OF ACTION
We provide basic education through our free shelter schools to children who come from poverty driven communities like tribal families, daily wage labourers etc. We provide meals and ration to families who are struggling to make ends meet.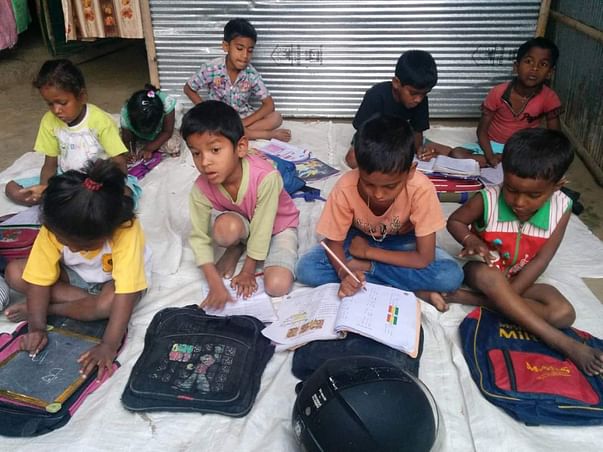 DURING COVID CRISIS
With the whole world going through an extensive lockdown and a severe economic dip, the poor people are the worst hit.

In April 2020, UN's International Labour Organization (ILO) claimed that about 400 million workers from India's informal sector are likely to be pushed deeper into poverty due to Covid-19.
Source: www.financialexpress.com

Additionally, Coronavirus pandemic has significantly disrupted the educational sector. With schools closed and many moving online, it has been impossible for children from poor families to receive education. Due to loss of jobs and low economic status, parents are unable to provide education to their children. In such times, new students are not able to enrol in schools and many are even dropping out.

WHAT YOU CAN DO TO HELP?
You can help us by providing funds to support the children of Siliguri corridor. We will be providing the following:
1. Primary Education
2. Stationery kits
3. Books/notebooks
4. Support to fight covid-19

The funds raised will help us in supporting around 80 of these children for almost one year.