"We are not that well off, in fact, every day is a struggle to survive for us. So my wife and I decided to have just one child and give him everything we could. Charan became our world and we hoped for a better future than us but now, I fear if he would have a future at all… I am failing to even keep him alive." - Srinivasan, father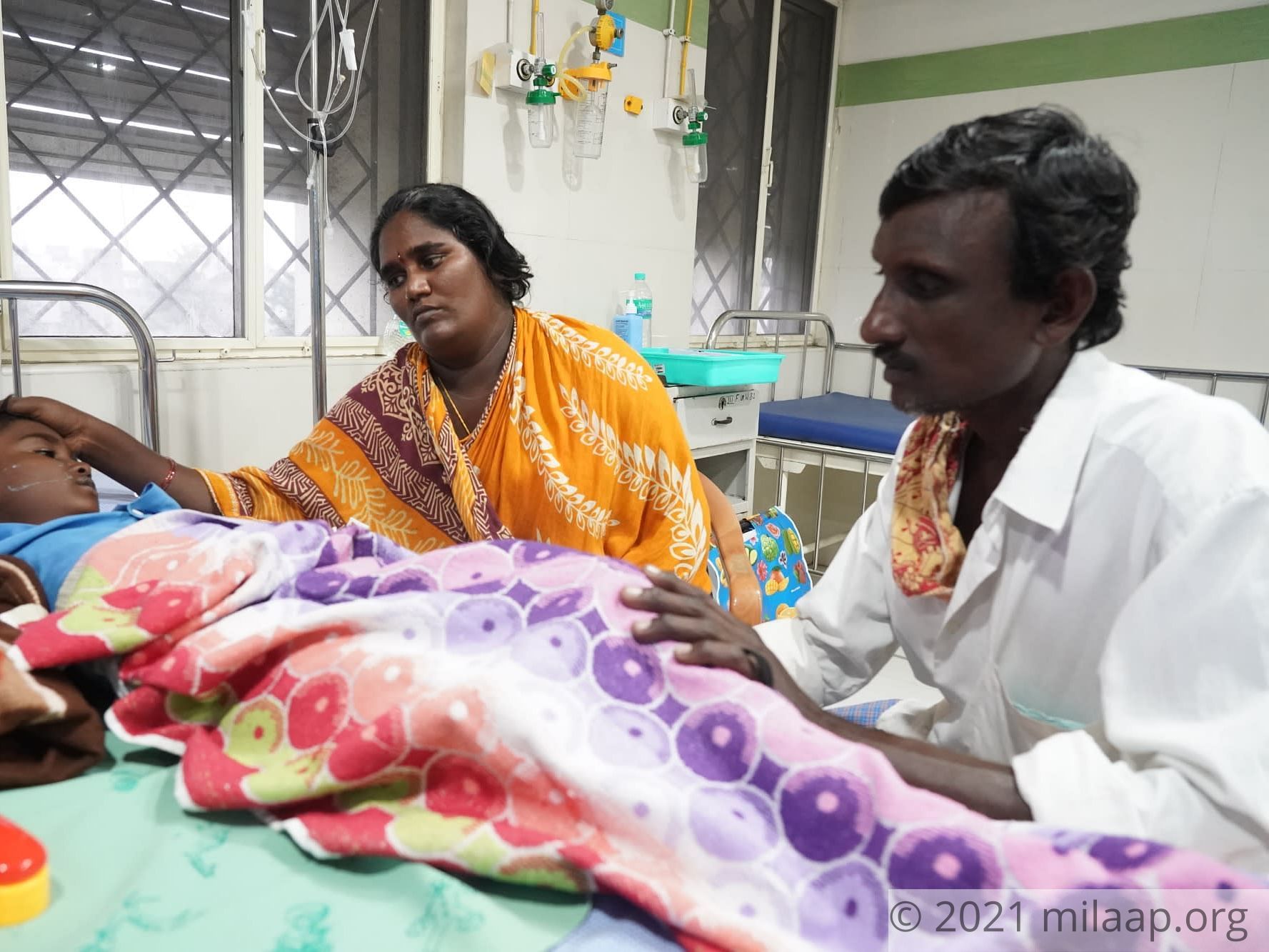 My child grew up surrounded by bottles of medicines instead of toys
Charan was born with a heart defect but it only came to light when he was 3 years old. He suffered from
recurrent high fever and he gasped for breath every other hour.
Worried, the parents took him to the hospital where they came to know about their son's life-threatening disease.
"The doctors told us that our child needs a heart surgery to survive but they also told us to wait for a few years as it was too risky to do it at this age. My child grew up surrounded by bottles of medicines instead of toys. Most of the time, he felt tired, unwilling to get out of bed, sleeping for most of the day and all I kept praying to god was a normal childhood for him." -Mutyalamma, mother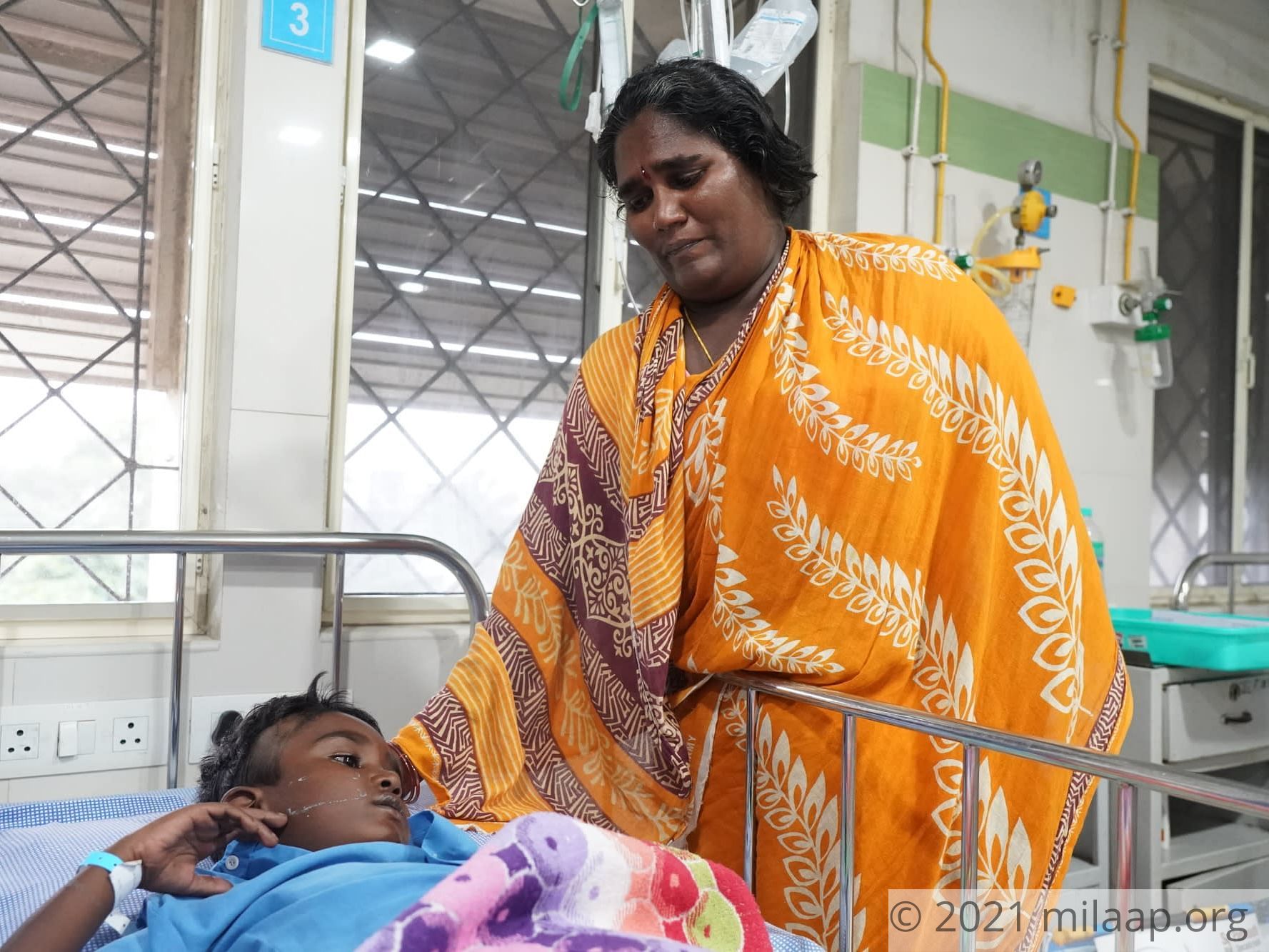 He needs heart surgery at the earliest to survive
Around the last week of November, Charan fell severely sick.
He had a recurrent fever and was also having seizures.
They went to 4 different hospitals in just one week for a cure and eventually found out that he had a brain infection. His heart disease has become worse and he needs the surgery now.
"As soon as they found out about the infection he was taken to the ICU and the very next day he underwent emergency brain surgery for pus removal. I can't tell you how terrified I was to lose him but by God's grace, his surgery was successful. But it can only keep him alive for a little while. He needs heart surgery at the earliest to survive." -Mutyalamma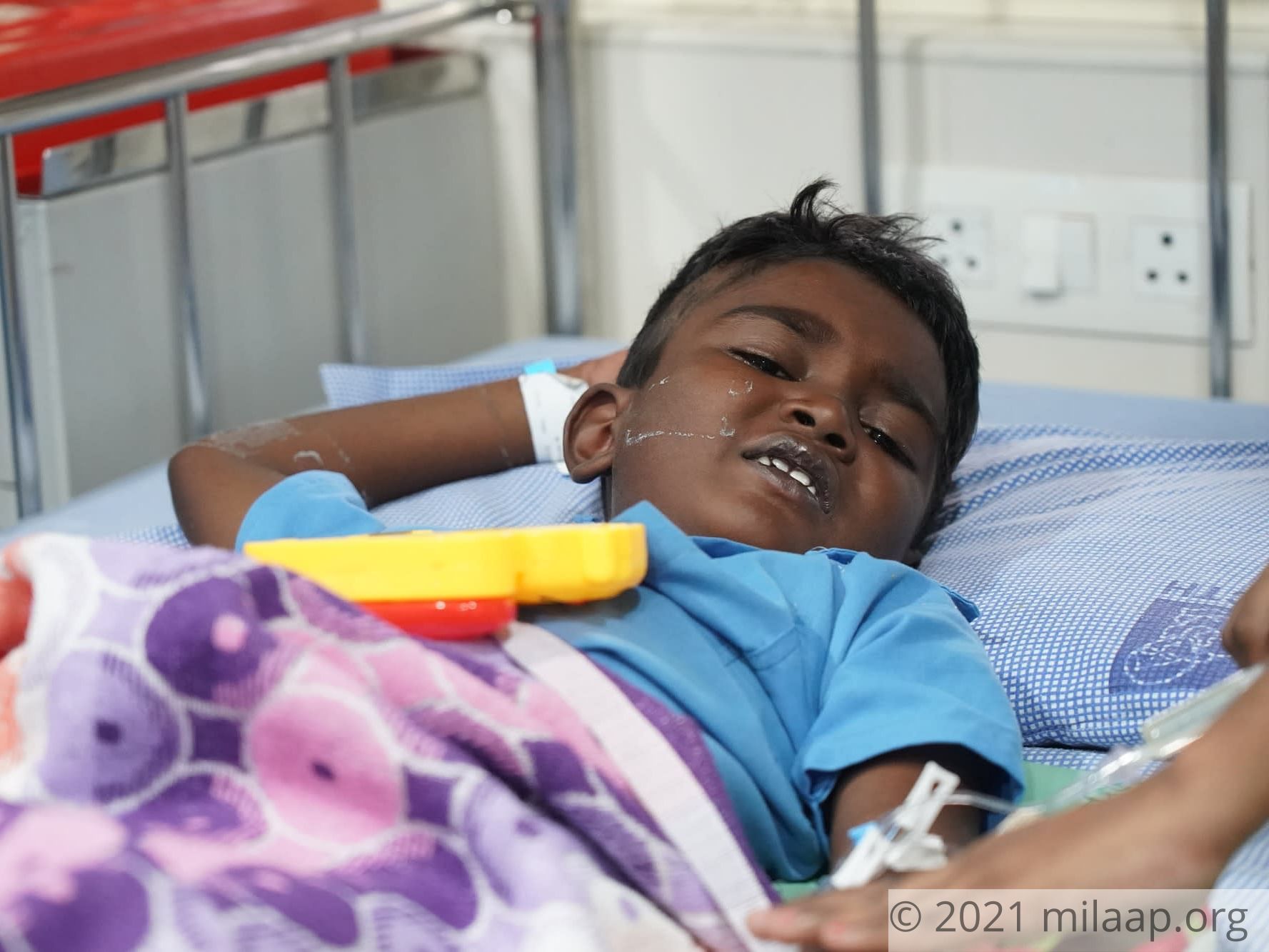 Only you can help
Charan needs ICU to recover from the surgery followed by a heart operation but the parents cannot afford it. They have exhausted every rupee they had and are running pillar to post begging everyone they know for help.
"No one we know is financially strong enough to help us. We need lakhs of rupees, where will poor parents like us bring so much money from… You are our only hope. Please help me save my son!" - Srinivasan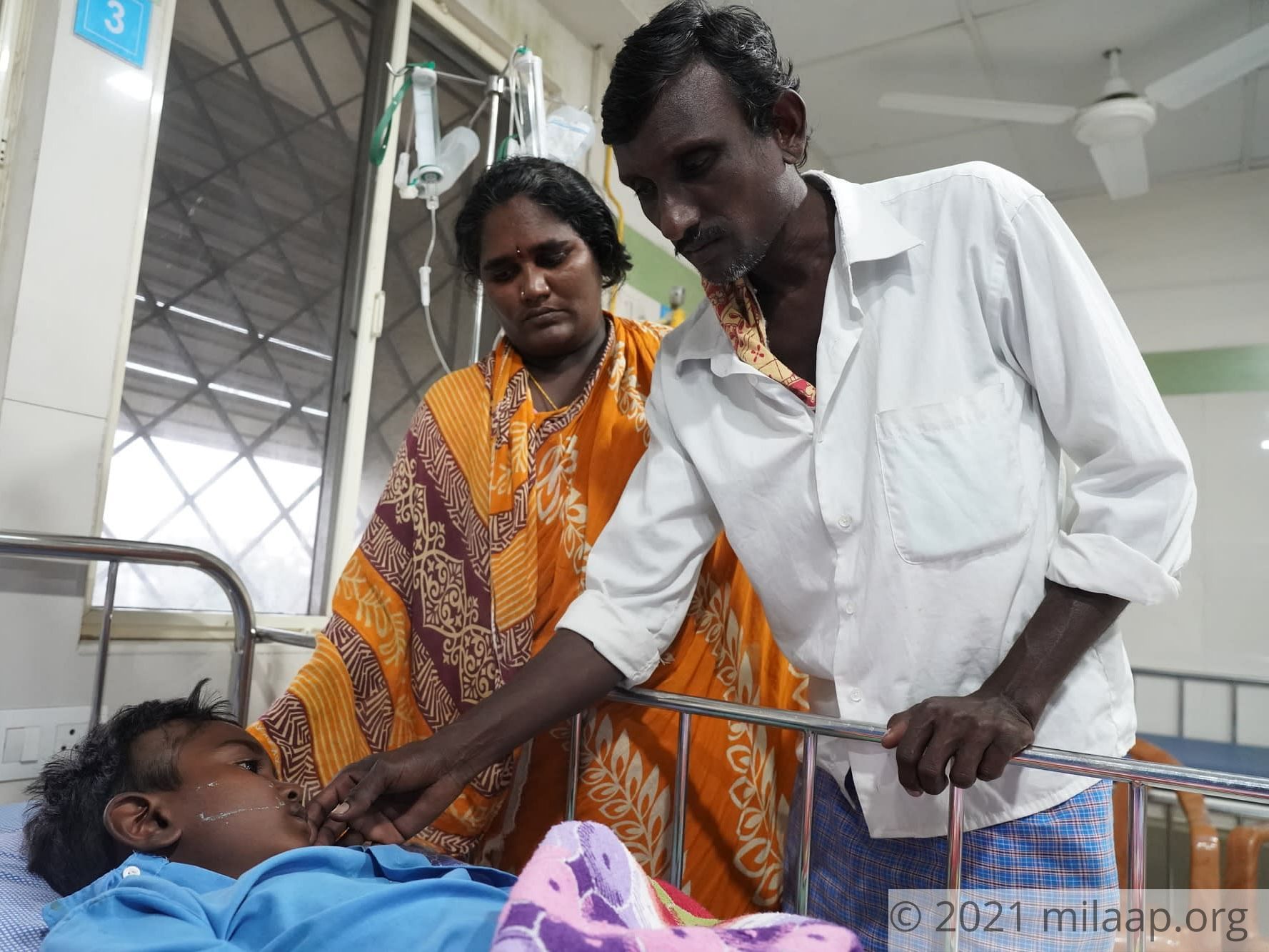 Your donations can save this little one's life and give him a second chance at life. Click here to contribute.