Ms. Bothapally Sneha A Master Graduate & also a House Wife and a Social Worker Of Hyderabad , while passing the road along with her family seen Girl children who are begging on streets, While consulting their community found these are orphans no one there to support. She planned to form a group to help these kids, she created a group of volunteers to collect fund, It has took 15 days to collect 10,000/- funds from near & dear ones. She adopted 5 girls to fulfil their needs. From there the journey was started to support every last child.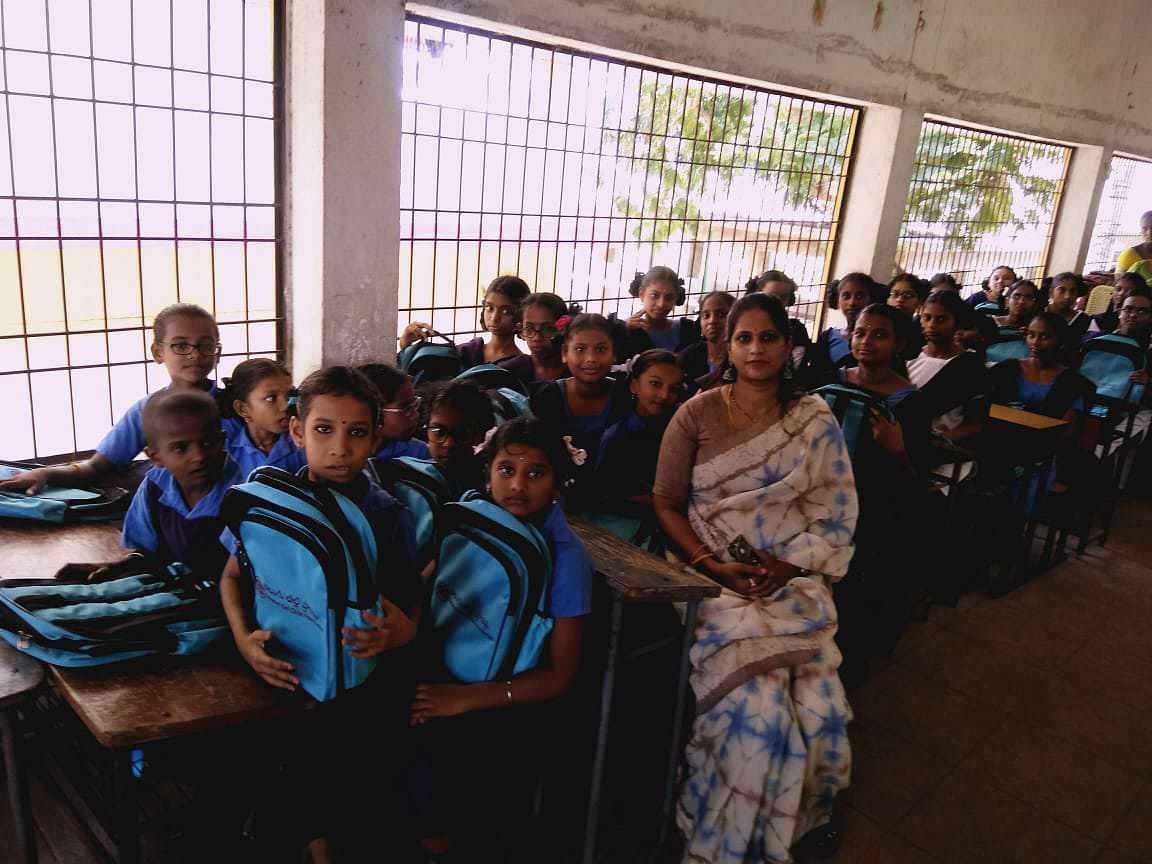 After a year once met an out-of-school girl and asked her "What do you want to be?" to which she replied, "Nobody has ever asked me this question so I have never thought about it." The same girl is now enrolled in school by her and today she aspires to be a Doctor! This is the power of education.
Sneha has worked extensively with rural and urban underserved communities. Sneha chose the agenda closest to her heart – that of girls' education – and decided to start a group to help all.
She Realised that adopting these kids & fulfill their daily needs it's not a priority. Education is must for girls. If education will be sponsored, we can together change this world. She started a social group of friend's relatives, colleagues & seeking to donate 10% of their earning as donation. This was the first milestone towards to fulfill the dream.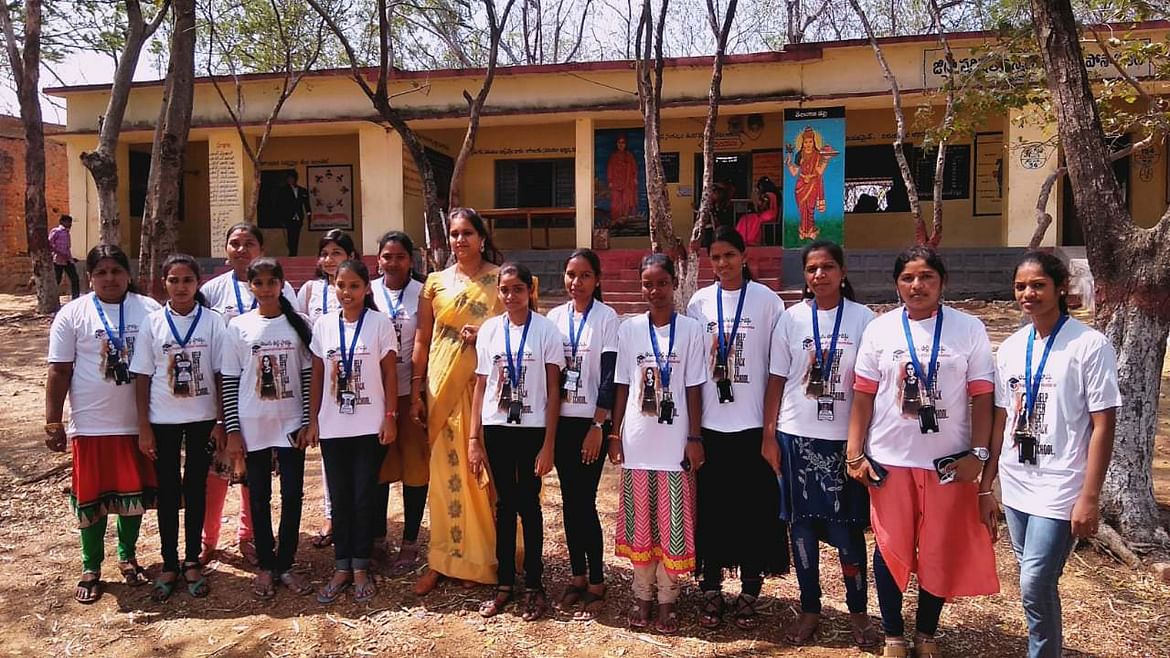 By this year she was having a set of 14 volunteers from different women groups who are working for community to educate the girl child where education is the key to end poverty.
She individually with the help of her parents started 6 childcare groups for Save Girl Child - Educate Girl child volunteers and worked with institutions for child well-being
With the changing times and context, our development model evolved to include Family to Family programmes and Development Assisting Centres, apart from the Institutional projects we worked.
We ready to move from the Community Development Projects to Area Development Programmes. Sneha ready to start raising resources from within her network. if any emergency
We embraced a broader community development model and established an Save GirlChild - Educate Girl child Project division. We also attempted to address the causes of poverty by focusing on community needs such as water, sanitation, education, health, leadership training and income generation. Mrs.Sneha by strengthening advocacy efforts, particularly on issues related to child survival. We became more active in working with governments other organisations in addressing issues such as child labour, children in armed conflict and the sexual exploitation of women and children.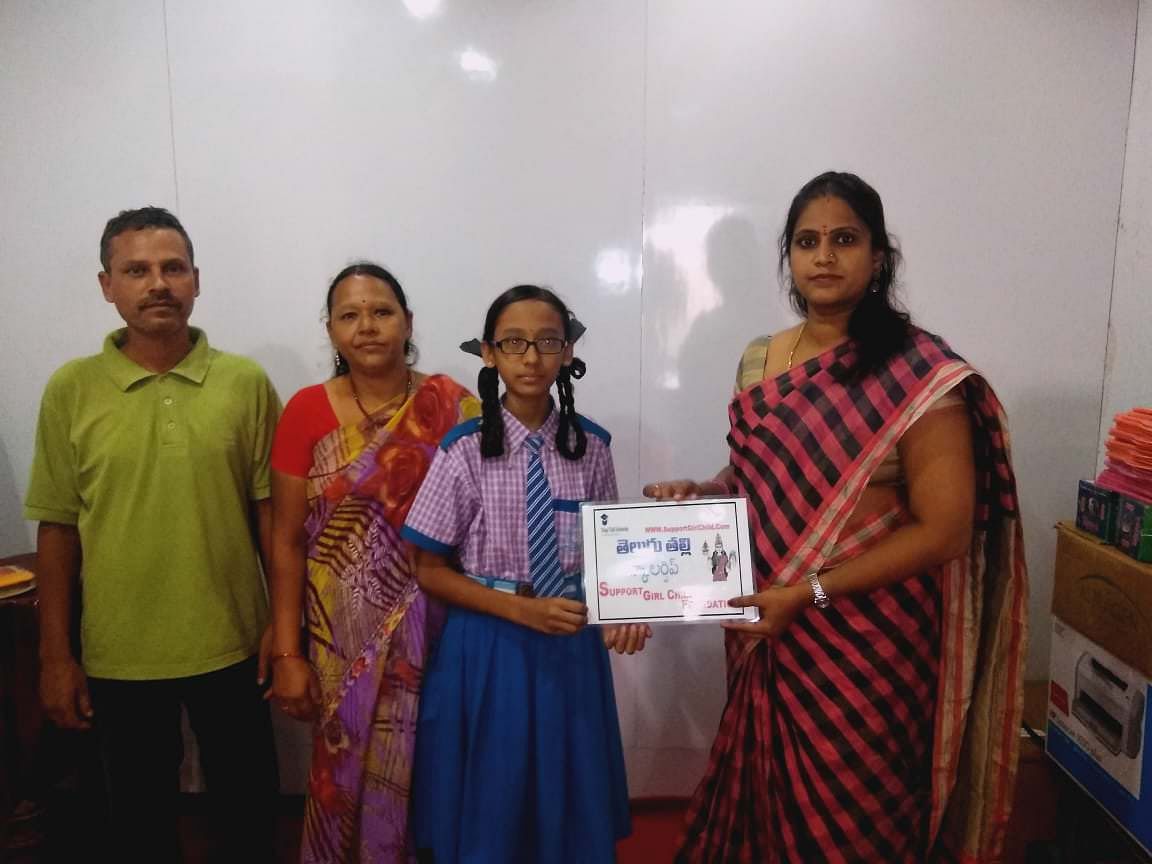 Over 75 girls were impacted through our Save girl Child & Educate Girl Child programs under taken in ANDHRA PRADESH & TELANGANA in the year 2019 -2020, For This year 2020 - 2021 our volunteers have been shortlisted 240 needy poor girls across Telangana & andhrapradesh Due to this year COVID - 19 , we are receiving huge request from schools across 2 states to help needy students to avoid dropout from schools.
One of prestigious project of Sneha "Save girl Child & Educate Girl Child " activity is Education Support to the economically deprived & bright Girl Students in Schools Across 2 Telugu States. She always believe that if she help to provide excellent education to the underprivileged girl students they can only stand on their own after completion of the education when they enter into their professional career. The value of education is not quantifiable. Thus she always search for the economically disadvantaged & she have very much interest in the education to provide timely educational material support.
Myself Koushik Ghosh Choudhury as a Campaign Fundraiser very much thankful for your kindness & online donation for our charity to sponsor poor girl children studying in Municipal memorial High Schools by giving education material support.
We visit schools regularly for the necessities & immediate need for the bright girl students for their education. We discuss with girls & teachers for the education needs. As per their desire we sponsor education material to prevent dropouts from schools. Many of the girl children are lacking of timely educational material support as they belongs to below poverty line, and children parents are not able to give them proper education sponsorship in time. Instead of sending to schools, parents sending the girl children to work as domestic servant maids.
We regularly monitor & conducting motivational speech to the parents and explaining about the importance of education & career. Education Sponsorship is providing to VII to X Class and 240 poor girl students benefiting school fee + school kit including Long & Short Note books, Pens, Writing pad, Sketches, Pencils, Erasers, School Back Pack, Branded New Uniforms, Shoes, Socks.
By helping poor girl children with timely education support, are progressing well in their studies and getting good marks in the internal examinations. They expressed gratitude and thanks to you as you made online donation for the education sponsorship. The absence has been reduced among the girl children. With this timely education support to especially girl students, the school teachers expressed happiness and motivating girl students about the importance of education in their career. Thank you for your donation of children education in needy.
Project Estimate
Current year 2020 - 2021
Per student School fee 6000 + School kit 3200
Like now we have 240 childs enrollment
240 x 9200
Breakup
240 x 6000 - School fee + 3200 school kit for year
Our Project is non residential basis.. Children will be there on own places. We just support them for education.. To stop the dropouts....