My name is Shiva and I am here to raise funds for my friend Boopathi who is 17 years old. We both live in the same neighborhood. I've known Boopathi for a few years. Boopathi lives in Tamil Nadu with his parents. His father is also bedridden with paralysis for several years now.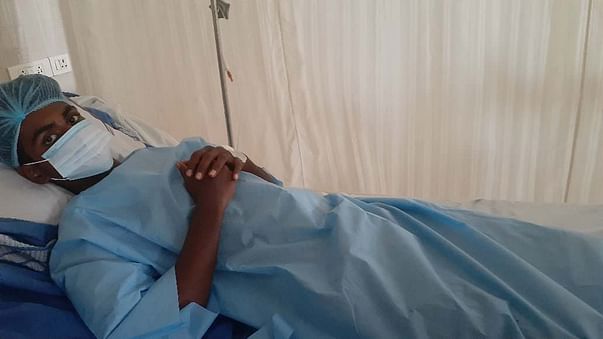 The family is depending on the earnings of his mother who is a domestic worker. Boopathi has just completed 12th and is looking for work. A couple of weeks ago, he meet with a road accident. The initially took him to a government hospital but as he was unable to get the necessary care in the current coronavirus situation and was shifted to One Care hospital, Coimbatore.

Surgery had to be done on an emergency basis and they have spent about Rs. 130,000 which the family arranged with loans from local money lenders in addition to minimum support from friends and relatives. In the next 30 days, we need about Rs. 20,000 more for follow up care including physiotherapy, crutches, medicines, etc, that is a total expense of about Rs. 150,000.

Please come forward to support my cause. Any contribution will be of immense help. Do contribute and share this campaign link with your friends and family.