Objective:
There are many unprivileged children who hardly manage to study in the government schools and they depend on the meals provided by the schools for their daily lives. Amidst Coronavirus, schools are shut down and these children are left with nothing but hunger. The idea/motive is to help them by providing food kits along with stationery items in the form of a notebook and pen/pencil which would also highlight the importance of education. And so, named it

"Love in a Backpack.

"
Items to be included in the kits:
A Notebook
A pencil
Any fruit (maybe an Apple, a Banana, an Orange, a Guava)
A tetrapack of Juice (Orange, Apple, Grape, Litchi)
A Snack Item (Biscuits, Potato Chips, Packaged Veg. Sandwiches, Candies, Bread)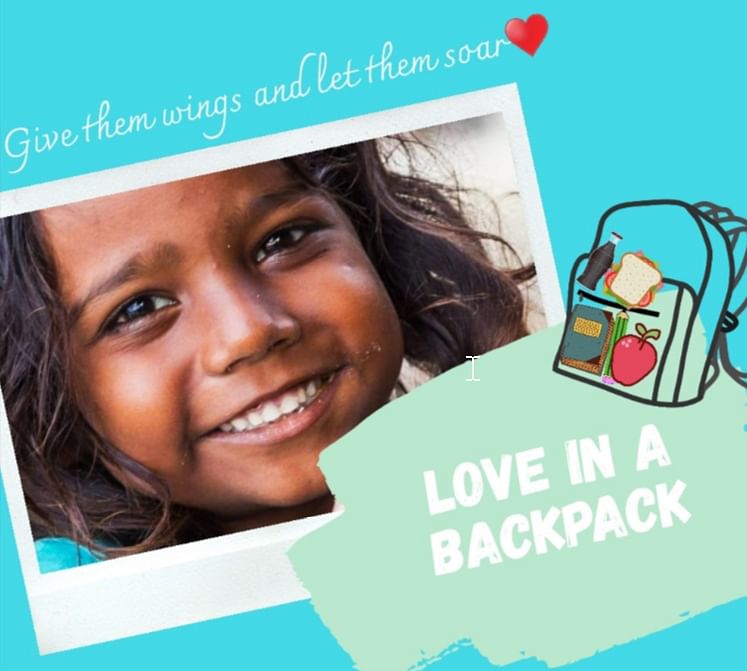 Procedure:
We will contact any supermarket so that all the items are available at a single place. Since, delivery at doorstep is a better option in times of Covid 19, we will ask the Supermarket Store Manager to deliver the items at any given address. Also, we will ask the Manager to provide us with the items by making Kits of the items rather than giving all of them as a single stock, wherein, each kit will contain all the items stated above. This will save our time and work hours which can further be devoted to distributing these kits to the children. Our volunteers will be helping us with the distribution.Approximately 20% of our country's population are those unprivileged children whose families can't afford to make them study in any School. Since there are government schools that not only charge a minimal amount for education, but also provide its students with 2 free meals in a day, many families get their children admitted to those schools so that they don't die of hunger. Amidst Coronavirus, all the schools are shut down and these children are left with nothing, but desperacy for food. We shouldn't be surprised to know that 95% of those children visit their schools just to get those free meals. Therefore, it is very important to help these children by providing them with the necessary consumables along with some stationery items that would highlight the value and necessity of education.
Thank you for visiting our campaign. Your contribution is highly appreciated.