"Eyes are meant to see, not bleed."

Life, is a gift to be cherished but is it only for the well-to-do people to cherish? Can a poor man dare to dream of cherishing his life? Most of the time the poor man struggles to even get his daily meals, forget cherishing life.
As the fortunate ones, we can lend a helping hand to the poor people in at least making their ends meet and in living a healthy life.

In Maanu Dera, Uttar Pradesh, there is an old and frail man who needs your support. Due to severe ailments and no source of earning, he is severely malnourished, with an infection of one eye which is decaying. It keeps bleeding through the day. Even his second eye has only 5% of vision left. Due to the pandemic, his lungs have also been impacted. He also has severe headache and ear pain issues.
He along with his family are financially incapable to even get his preliminary tests done, his health is declining day by day and this is the only chance we have to safe Bhagwan Deen's life.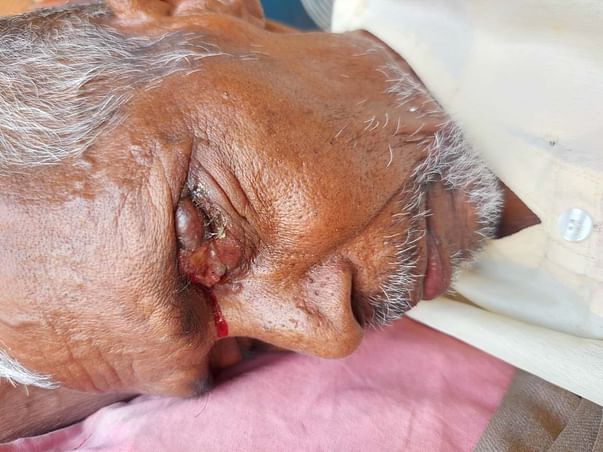 How can you help?
The cost of treatment for his ailments is high but with your support, we can get the treatment done for his eyes, ears, headache, and lungs and help him resume a normal life.

Once the treatments are done, to maintain his health he will need to be on a healthy diet and your contributions will help us to ensure that he has a regular supply of healthy food & rations.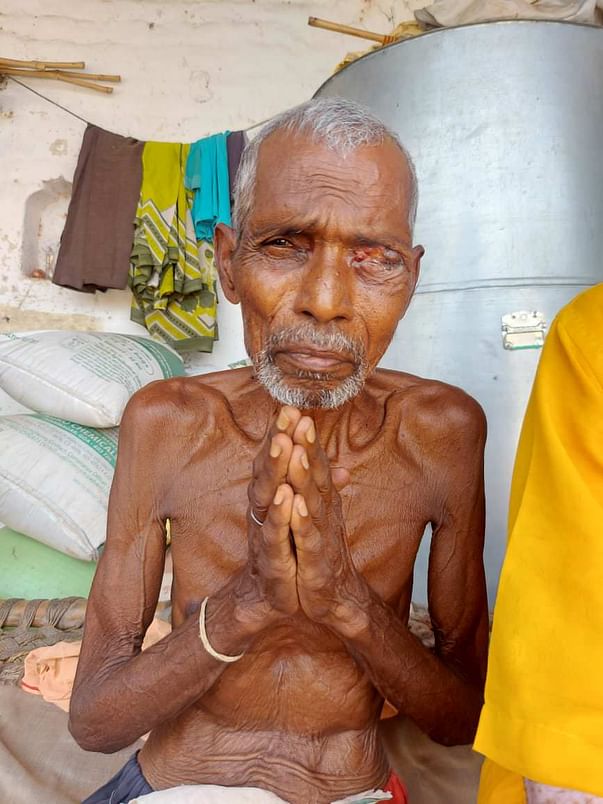 Together we can make a difference and change a
"Man's miseries into a life he will be able to cherish"