This fundraiser is about Mr. Bablu Tiwari, who is a Rickshaw driver in Palghar district, a suburb to Mumbai, Maharashtra, India, and his wife, Mrs. Sarita Tiwari, who is suffering from Chronic Kidney Disease and is HIV -2 Infected.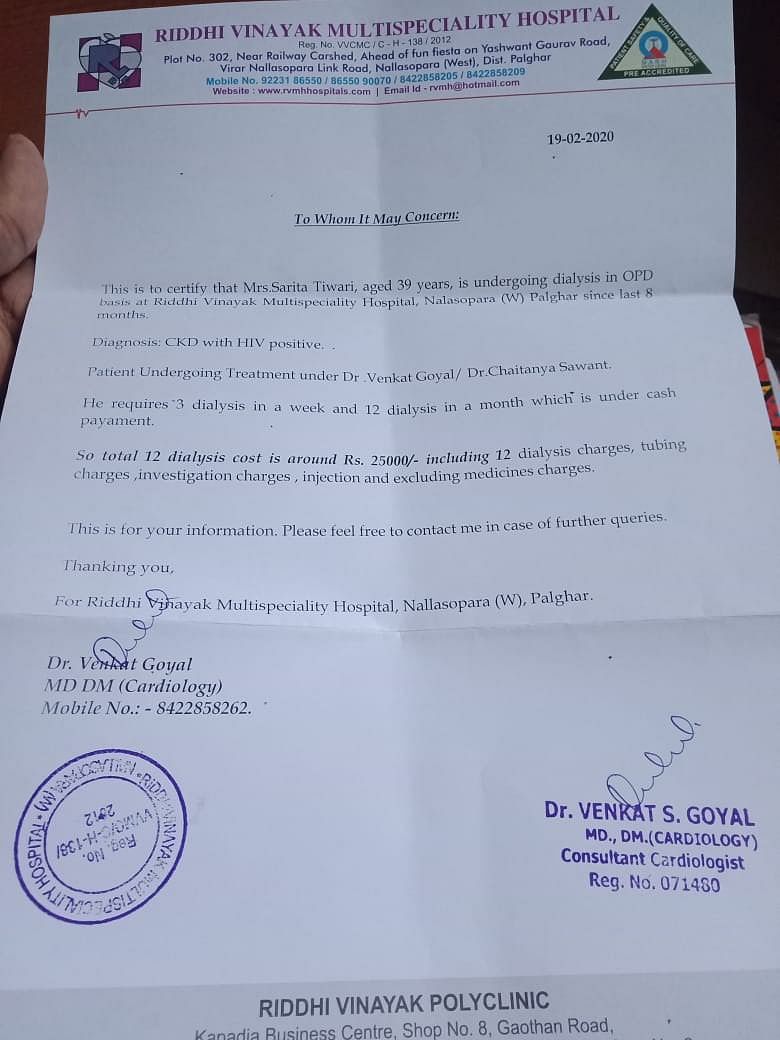 We know this gentleman for more than 7-8 years now because of his auto-rickshaw and helpful behavior, just for that reason he is known with a pet name of Babli Bhaiya (Brother). He always, even today tries to help people in different ways. He is from Pratapgarh, Uttar Pradesh, North India. He has taken part in every happy and sad time of almost every and anyone he knew.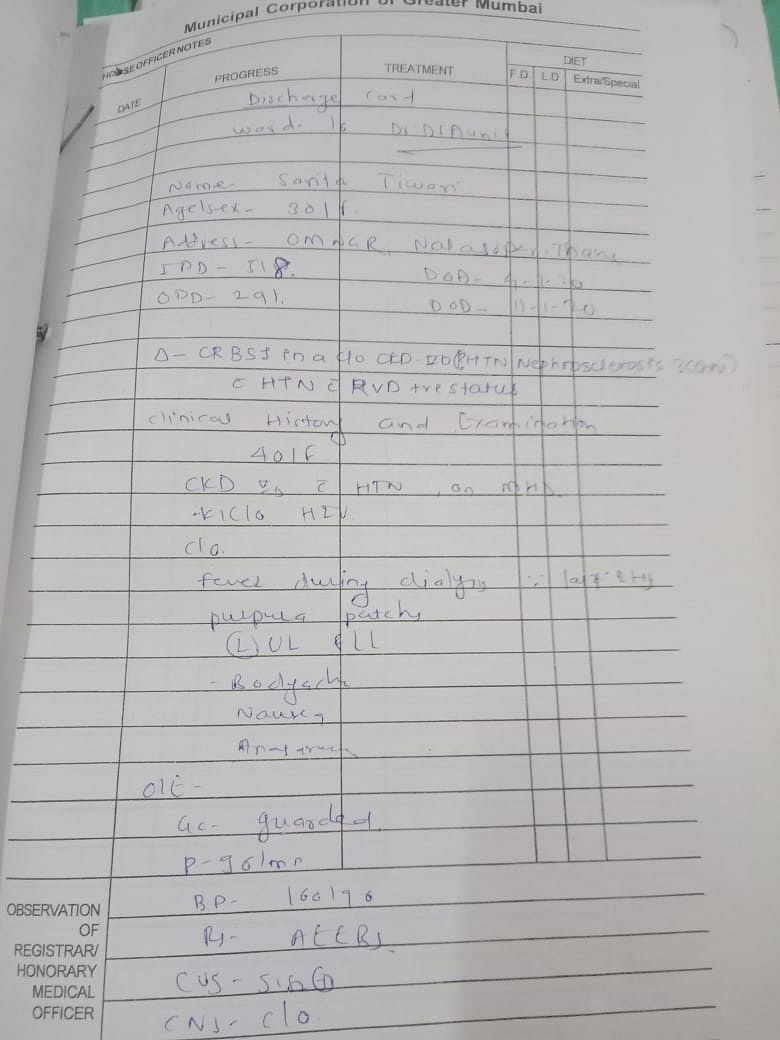 Unfortunately, his wife has been diagnosed with CKD & HIV 5-6 years back and since then he is trying everything possible to keep her alive. Going beyond his financial and physical conditions, taking every possible measure to fight and stand with her.
He is a rickshaw driver and hence the income is limited but still, he never lost the hope and stood with her wife. He drives rickshaw day & night to earn money and stays with Wife to take care of her whenever he finds a little time in between. His 3 kids also join him to support their mother.
He runs everywhere, all possible hospitals, pathology lab for treatment in Mumbai and Suburbs tirelessly. We support him the way we could without limited resources and capabilities.
But since March 2020, due to COVID-19 lockdown, the rickshaw was banned on the roads, which stopped the income completely and now he is helpless.
Now is the time, when for the first time we see him helpless as the condition of his wife has significantly dropped, a couple of weeks back when she was admitted to Hospital suddenly, we got to know that her Dialysis and other treatments have been missed. We were surprised as he never misses any single appointment but the financial crisis has broken almost everyone. Though we could help her treated but now the situation has gone a little worst.
He needs approximately 2,00,000/- ( two Lakh rupees) to cover up the dialysis and other supporting treatment which includes CKD & HIV tests, platelet transfusion, and other medications.
The most convenient hospital itself is charging 25000/- rupees for the Dialysis which is beyond his affordability.
This pandemic, not only stopped his earning, has caused his family to suffer from various fronts. In this touch situation also, he is fighting for food and other necessity for the family but he has missed a few critical treatments and dialysis for a couple of weeks now.
The Tests and Dialysis are expensive and hence I, on behalf of him is requesting your support.
PLEASE CONTACT IN THE CASE OF ANY ADDITIONAL DETAILS REQUIRED OR WANT TO INTERACT DIRECTLY WITH MR. OR MRS. TIWARI. WE CAN PROVIDE YOU WITH ALL THE MEDICAL RECORDS, TESTS ETC.
We already supported the best we could for couple of months but since the amount required is huge, I request you to kindly contribute towards the treatment and help during this time of need. Each contribution is important!
Please help us raise this amount by clicking on the donate button and sharing this page with your friends and family.
We are grateful for your help and wishes.
Thank you.