I am running a "Free Food Drive"
Feeding the Migrant Labour and Patients Relative
outside AIIMS Hospital Gate no.1 Daily between 12-1pm, trying to
eradicate Hunger
from the Society. With our Motto of "
FOOD FOR ALL
" I am running the Free Food Van through my NGO Ratnatraya Foundation from past 2 years.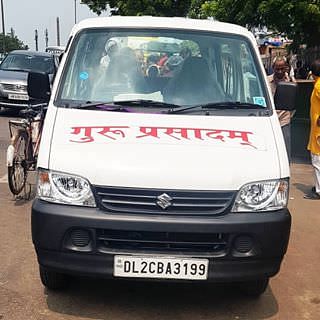 It all started few years back when My Grand-Father visited AIIMS Hospital for a Treatment, he was annoyed with the condition of the Patients and their Relatives outside Aiims Hospital
struggling to Manage Food
. So whenever he Visits the Hospital he used to Carry Biscuits or our Home made Food which he Distributes to the Needy patients outside the Hospital Gate.
Spreading
this
Happiness
through
Food
became his Hobby, and so mine.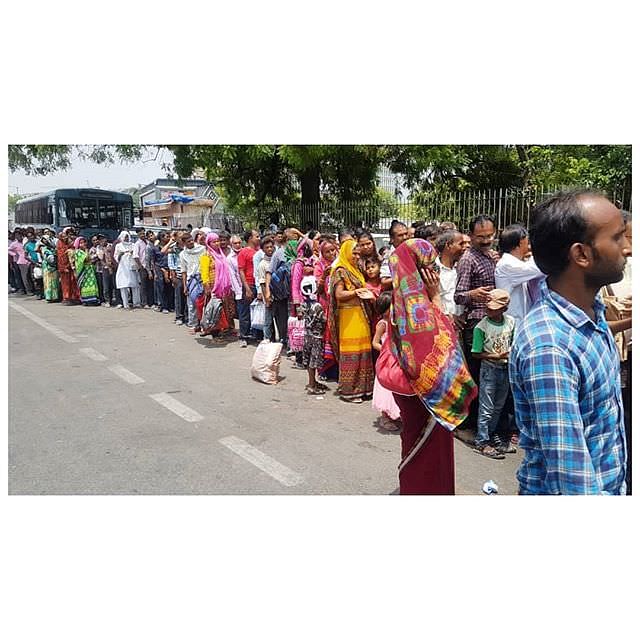 But it did'nt worked for long as he went to Heaven soon. After One year of his Demise I gave a thought to his idea of
Spreading Smiles through Food
, and I bought one Maruti Van specially dedicated to the cause. I named it "
Free Food Van
", as the name suggests this van distributes Food on Daily basis for Free. From past two years I am running this Van with the Help of some Volunteers and my team which is dedicated from preparing to distribution of Food. Two years ago we started with
500 Food packets
Daily and now we have reached the mark of
1000 Food Packets Daily
,
costing us Rs.11 per Meal
. We used to run with the
Help of our Volunteer Donors
and some of my Savings as well.

This was our Routine till
Corona Epidemic
reaches India, After which we
increased
our
capacity
preparing
10,000+ Food packets daily
as per the Support & Demand of various Delhi
Police Stations
,
Shelter Homes
,
Clusters
and other
NGO's
which were our Volunteer Partners in
Helping
the
Migrants
and
Labourers
to
Feed for Free
in Delhi NCR.

From past two years we were running continuously , but Now
All our Funds are Dried up
and we are
unable to Provide Food
to these needy
Migrants
,
Patients
and other
Needy People
which are totally Dependent on us for Food as there
earnings have Stopped
in this Pandemic situation. And in this
Tough times
of
Corona Virus
we want to
support
these Migrants which are far away
from
their
Home.
So
Please Help us to Feed
These Migrants with a
aim
of Providing Meals to atleast
1000 people Daily
Which cost us Rs.11 per meal making it monthly requirement of
Rs.3,30,000.
Your Small Contribution can make a Big Difference, So Please Donate Now.