Hello everyone,
An animal shelter is the physical nucleus of a community animal care and control program and must be a place of security and comfort for the animals sheltered there. Many street animals suffer from starvation,dehydration, exposure to the elements injury and disease.
Keeping all these in mind we are going to build a small shelter for thise stray animals who are abandoned by their owners, paralyzed and motherless pups.
The Paws Leaf Foundation is registered NGO now and working for rescue,foster,feeding and promoting adoption. Also we make people aware the importance of sterilization and vaccination. I am Asha Darbar and I have sheltered 15 stray dogs at my home which is rented place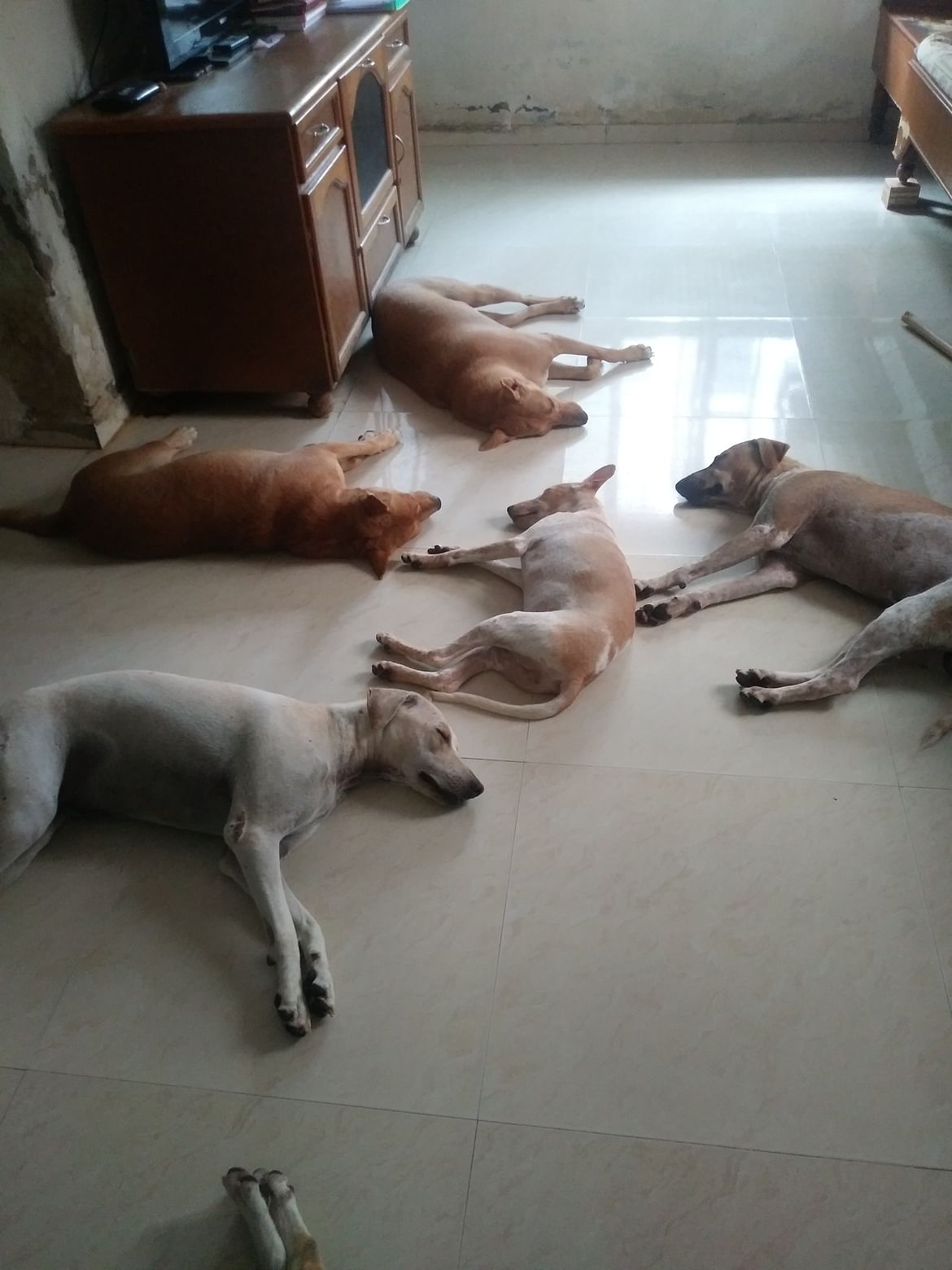 and feeding 70+ dogs every day at my office place.I have rescued 100+ stray animals, rehome 10+ and neutered/spayed many dogs.I'm taking care of them all on daily basis for their food and survival need.But sometimes it's very difficult to manage all these dogs with their safety,in medical emergency and fix place to live harrasfree. Also difficult to manage when they need medical attention 24×7and need a safe place to keep them.The paws Leaf Foundation will be the home for all those 70+ dogs whom I feed everyday and also for disable and forced abandoned old dogs seeking a second opportunity and also a permanent home for others that probably will never find a family.I hope my plea will not go unheard.I would appreciate your contribution in any amount to build a shelter for them. Please help me with small donations to purchase land , infrastructure medication,food and other endless needs.
Location: Ranip, Ahmedabad, Gujarat.