Anupama Kumari Rai was the youngest in a family of eight. An ace student, she was in a private school till the 9th grade. Her favourite subject was math and she often taught it to some of her siblings and classmates.
As she turned 15 or so, a 30 year old neighbour started a habit of teasing her from the next house down. He would say he wanted to marry her, eve-tease her, and crack inappropriate 'jokes.' She would often retaliate with annoyance and anger. They reached a point where he threw bricks at her house on occasion, and even hurt her mother in the process. One night, her whole house shut shop early and Anupama and her sister were sleeping on the roof (it was a hot summer night). On this night, the neighbour crept onto the roof and threw acid on the young teen.
He was angry that his advances had gone unrequited.
She recalls, "My name is Anupama Kumari Rai and I was attacked with acid when I was just 15 years old. I'm from a poor village in Bihar and the neighbour's son used to tease me a lot. When I objected, he attacked me with acid.
I remember I was screaming in pain - like an animal. My parents took me to the hospital but they refused to treat me till I filed an FIR with the police. My parents rushed me to the hospital in the heat and I kept coming and going out of consciousness. I was throwing up from the trauma but the cops refused to file an FIR. My attacker was friends with the police and local politicians. My brother came and threatened to call the media - only then they acted.
A few months later, my mother got a heart attack and died. I think it was because of the stress from what happened to me. I never left my house in Bihar because people pointed and laughed at me. Every time I walk out, they say - Look, the monkey is out and about."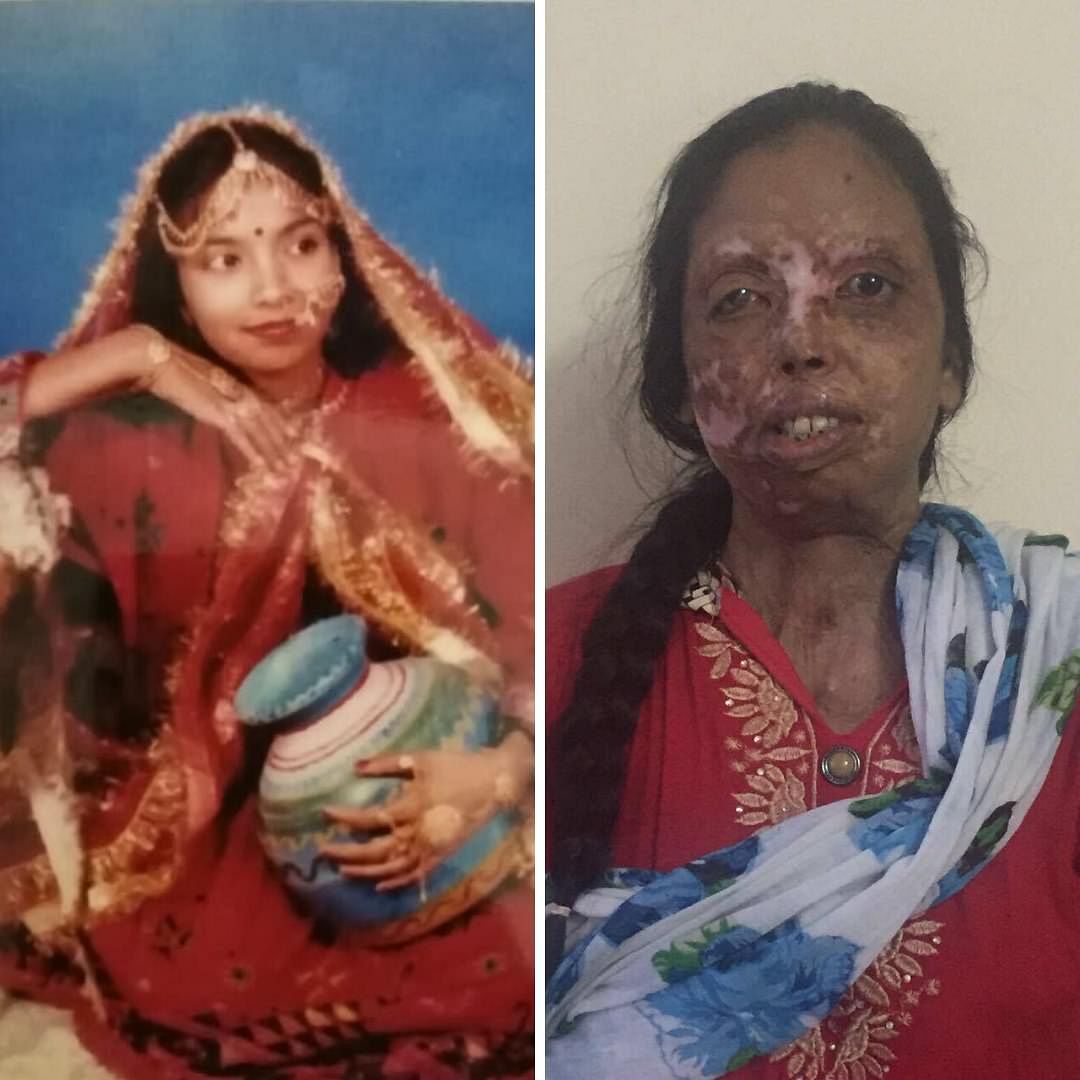 Anupama has almost lost complete eyesight in one eye, and the other is slightly damaged too. More than a decade after her attack, she heard about Make Love Not Scars, a non profit based in New Delhi. She moved to Delhi, and started living at the rehabilitation center. For the next three years, the non-profit funded numerous reconstructive surgeries for Anupama and helped her get a diploma from Shahnaaz Hussain Beauty School. Along the way, Anupama interned in a few companies. She fell in love, and had a baby. She was about to start a job, when Covid-19 hit. Now, she is dependent on the non-profit for her and her baby's expenses since no one is hiring in the middle of the pandemic. Her partner, unfortunately, does not contribute financially.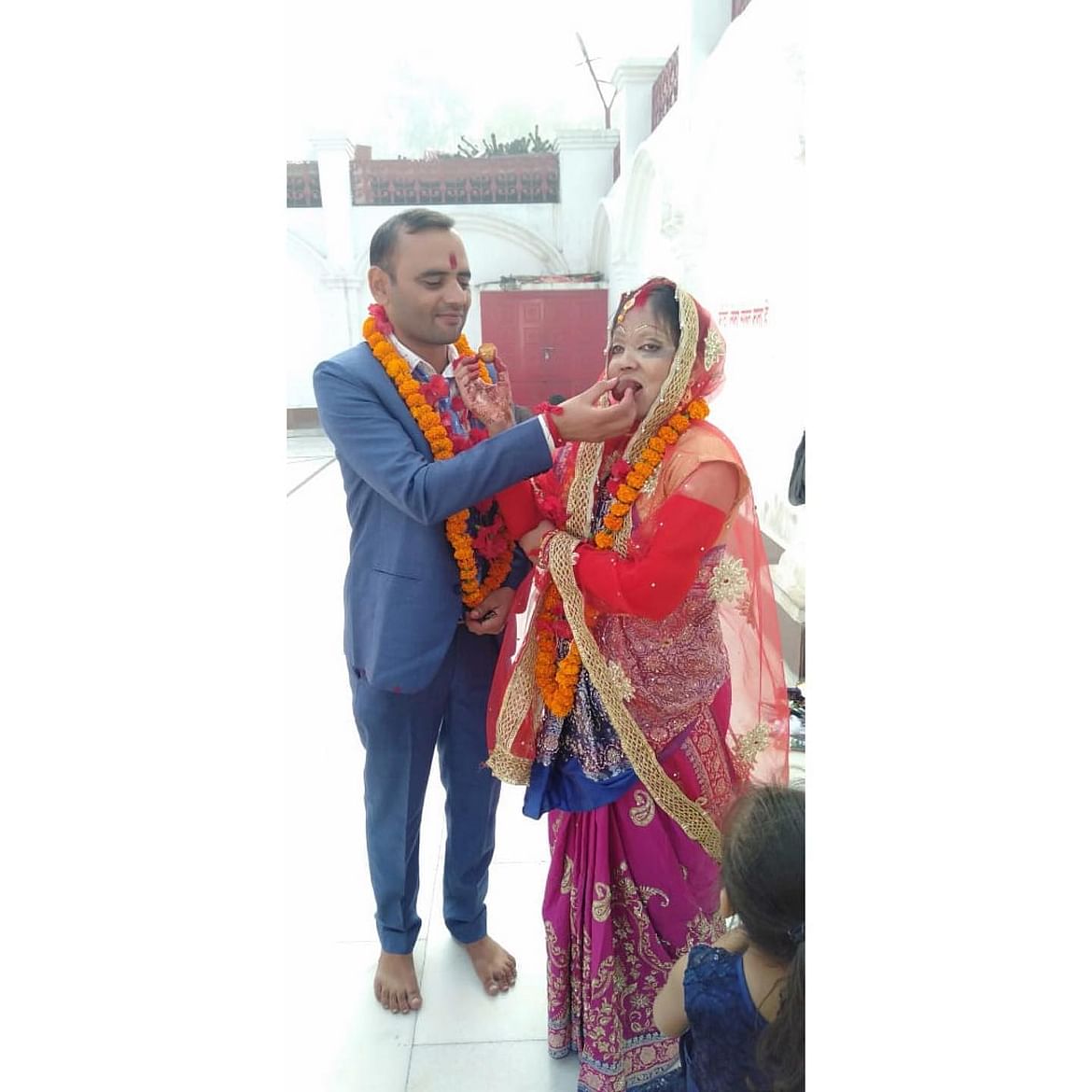 Anupama is an extremely talented and resourceful young woman. When Apartial came to India, little did they expect this young woman from a little village in Bihar to showcase her immense skills in art. Sandra Chevrier kindly agreed to collaborate and add to the painting. Now, we ask for help to carry forward this mission of helping Anupama be independent. The money raised through this crowdfunding effort hosted by Sandra and Apartial will be donated to Anupama.