If you've ever roamed around the soulful streets of Kolkata, you must've seen these community taps spilling water. I've been witnessing them for a long long time and now have decided to take action on this shameful wastage of a precious resource.
Each such tap can waste 6,000 liters of water EVERY DAY! By adding a Tap to these taps, we can stop this wastage of this perfectly usable & soon to be a scarce resource.
I have already fixed 10 such taps around my place of work and now want to fix all the taps around the city. I have even got messages from people around the country telling me that such taps exist even in their cities.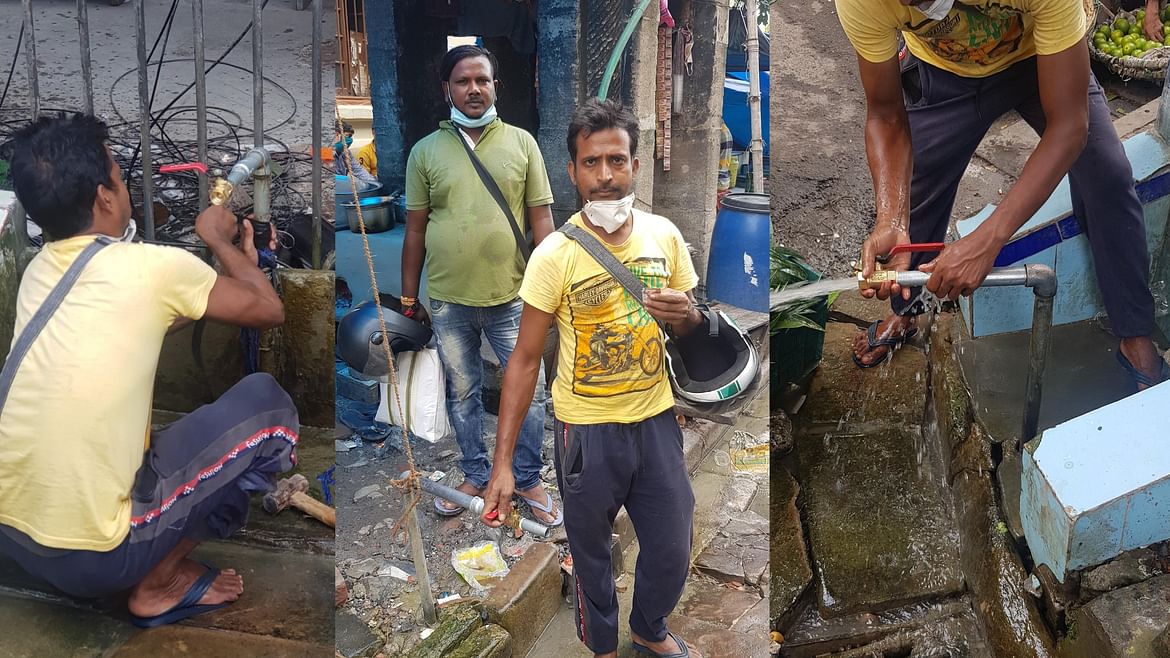 Your donation shall help us buy more taps, pipes, and other materials to fix each tap. It shall also help me pay the plumber (Subal Da) who believed in me and my mission and has decided to help me fix all the taps of kolkata!

Your contribution shall not only help save a resource for which future wars shall be fought but also help uplift Subal Da and his family's life!