Only 55 out of 100 children in West Bengal complete their grade 10 education; which amounts to almost half of our children dropping out by the time they reach grade 10. According to literacy rates, West Bengal ranked 5th among all Indian states in 1961 and is the only state which has been sliding down its ranks standing at 20th currently.
Alag Soch: Re-imagining Shiksha aims to change this. We are starting our school transformation project with two schools currently and in the next five years aim to transform at least 30 schools in Kolkata.
We'd like to tell you a story about the AK Mitra Institution for Girls (a WB-board based lower-income government school, based in Kolkata).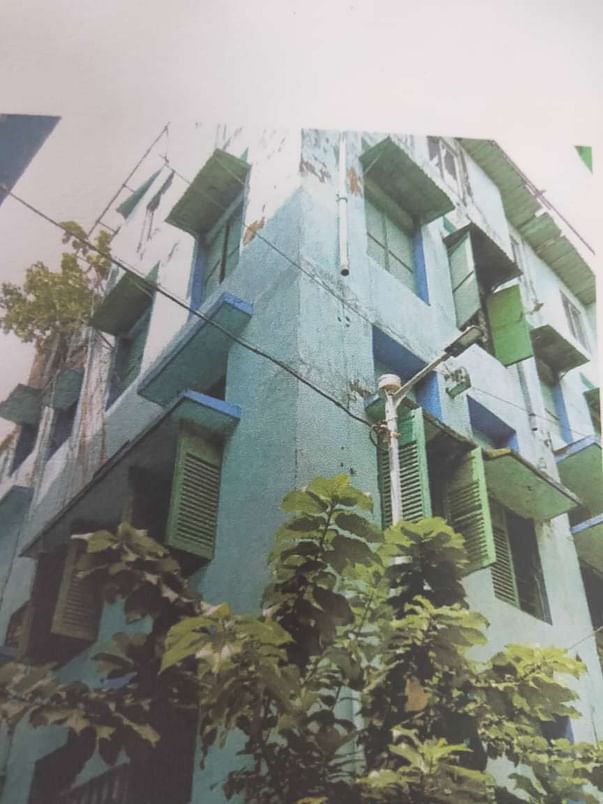 Located in the heart of South Kolkata, this school needed urgent attention both structurally as well as internally. Post the ravages of Amphan, the school building was left in a deplorable state. With the Coronavirus lockdown in place and the school indefinitely shut, a huge number of girls dropped out resulting in early child-marriages, induction into informal labour, and many children even going through child sexual abuse and depression.
One primary reason for such a condition is the lack of quality education. Imagine if all children could receive quality education irrespective of their socio-economic backgrounds. Imagine if teachers used pedagogical practices where learning is derived through an understanding of self and society and not through rote-learning. Imagine if the mental health of children were supported along with their academics in school.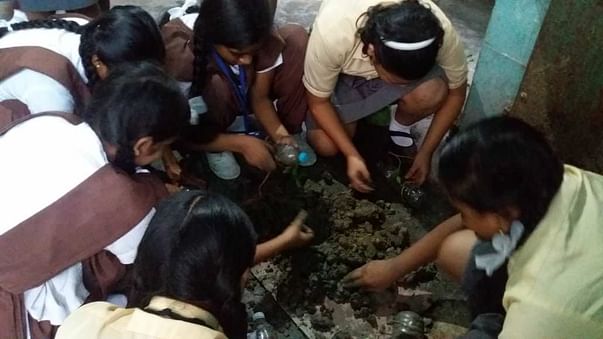 Our NGO aims to bridge the gap between what students learn inside classrooms and what they encounter in the outside world. We create impact among all stakeholders: principals, teachers, parents, students and their communities through our intervention. We also propagate the creation of
Safe Spaces
where students can express themselves freely and talk about the different issues that they encounter on a daily basis.
We call upon you to contribute to our cause by either Adopting a Child or Adopting a Class (30 children) for different durations: for 1 or 3 or 6 or 9 or 12 months. Your contribution will cover for 1) Programme Cost, 2) Implementation Cost, and 3) Stationery Cost for 250 children of A.K. Mitra Institution for Girls.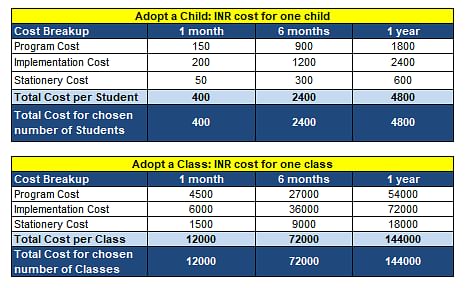 We look forward to your help in transforming
A.K. Mitra Institution for Girls
and offering its students a more contextual and well-rounded developmental experience.